Saudi coalition air raid at Hareeb Al-Qarameesh, Sept. 16, 2017, part 4
Luftschlag der saudischen Koalition auf Harib Al-Karamisch, 16. Sept. 2017, Teil 4
At Hareeb Al-Qarameesh (Marib province), about 43 miles NE of Sanaa, the Saudi coalition air raid
attacked a car with twelve people; all died.
They belonged to two families; there were many women and children among them.
In Harib Al-Karamisch (Provinz Marib), ca. 70 KM nordöstlich von Sanaa, griff die saudische Koalition
das mit zwölf Menschen besetzte Auto an; alle starben.
Sie gehörten zu zwei Familien; es sind viele Frauen und Kinder darunter.
<![if !vml]>
<![endif]>
Der Kopf dieses Mädchens wurde vom Körper abgerissen / This girl's head was tared off from the body
<![if !vml]>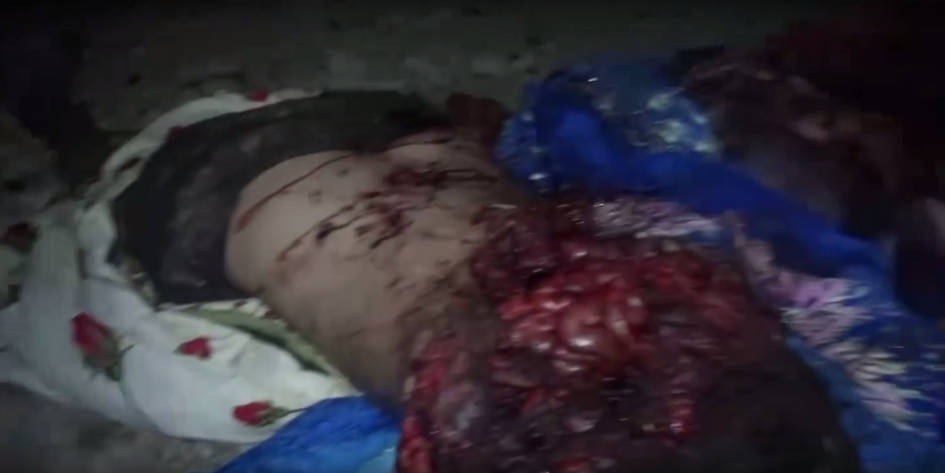 <![endif]>
Der Körper des Mädchens, die Gedärme liegen frei / The corpse of the girl, her bowel is visible
<![if !vml]>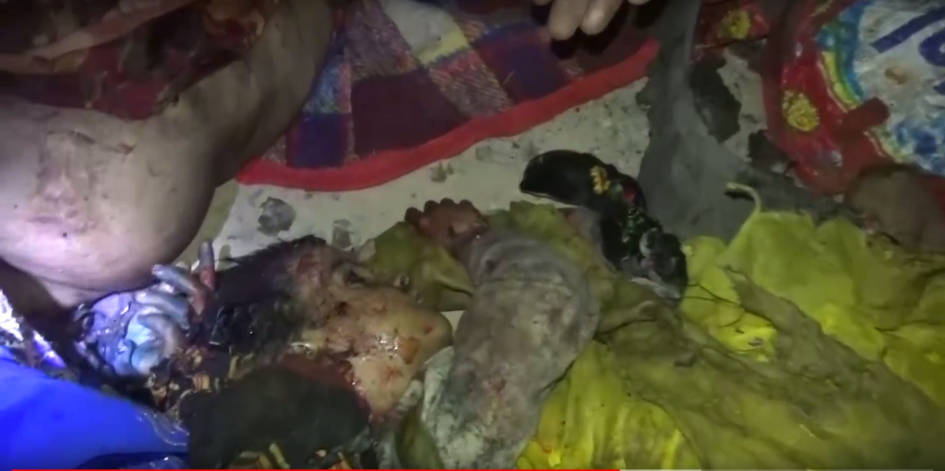 <![endif]>
Seine Augen sind offen, aber er ist tot / His eyes are open, but he is dead
<![if !vml]>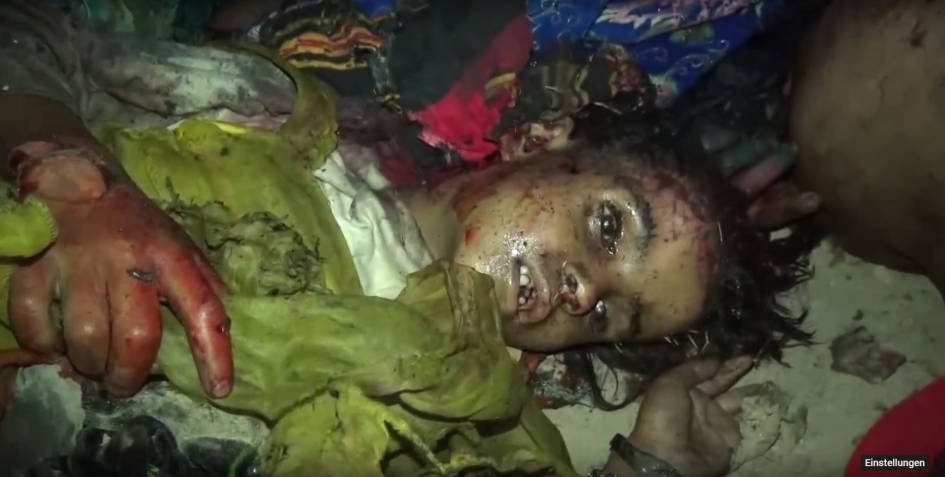 <![endif]>
<![if !vml]>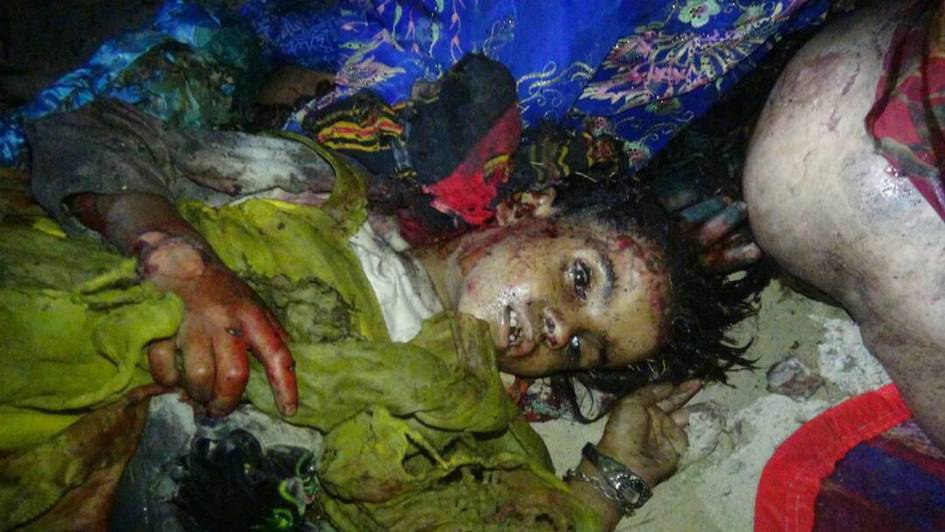 <![endif]>
<![if !vml]>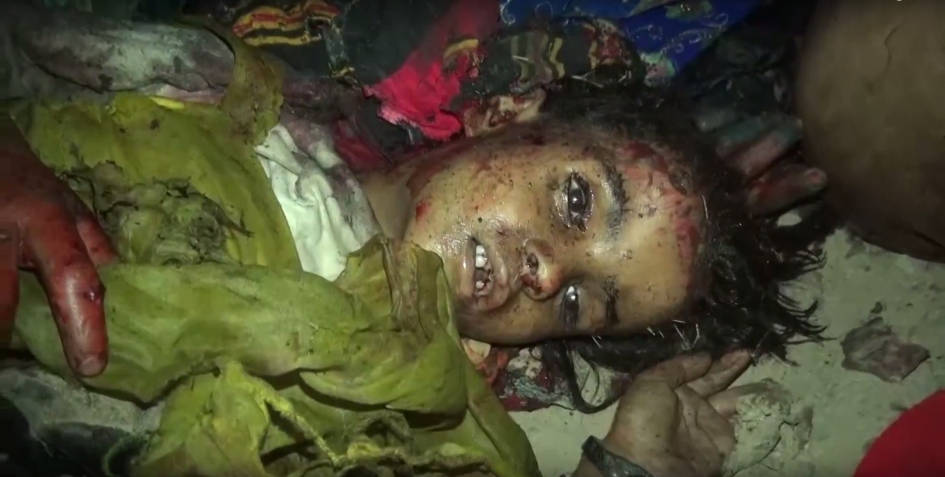 <![endif]>
<![if !vml]>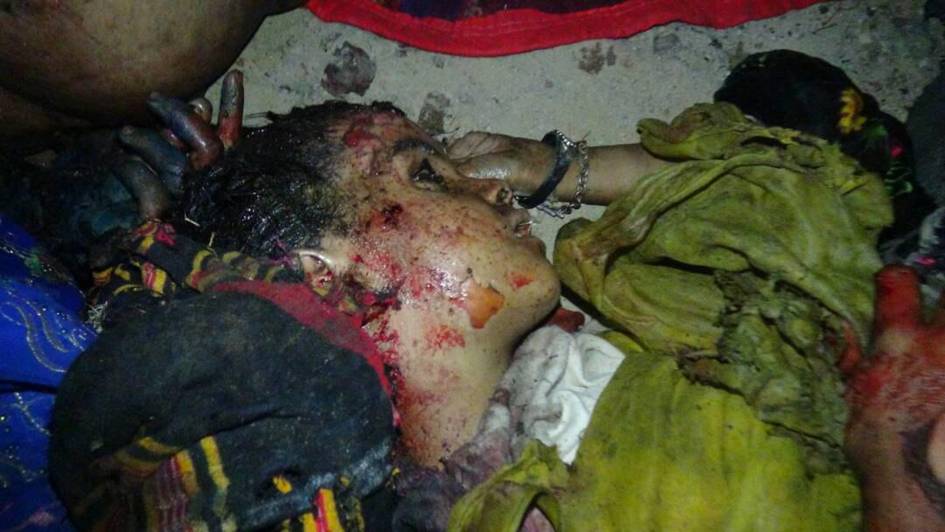 <![endif]>
<![if !vml]>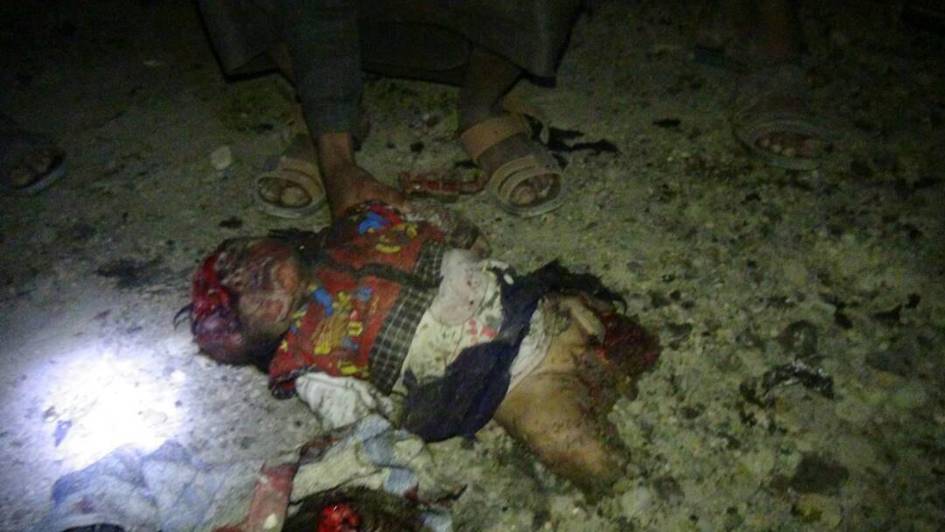 <![endif]>
Baby mit wegesprengter Hirnschale und Hirn, mit abgerissenen Beinen / Baby with brain pan and brain blown away, the legs torn away
<![if !vml]>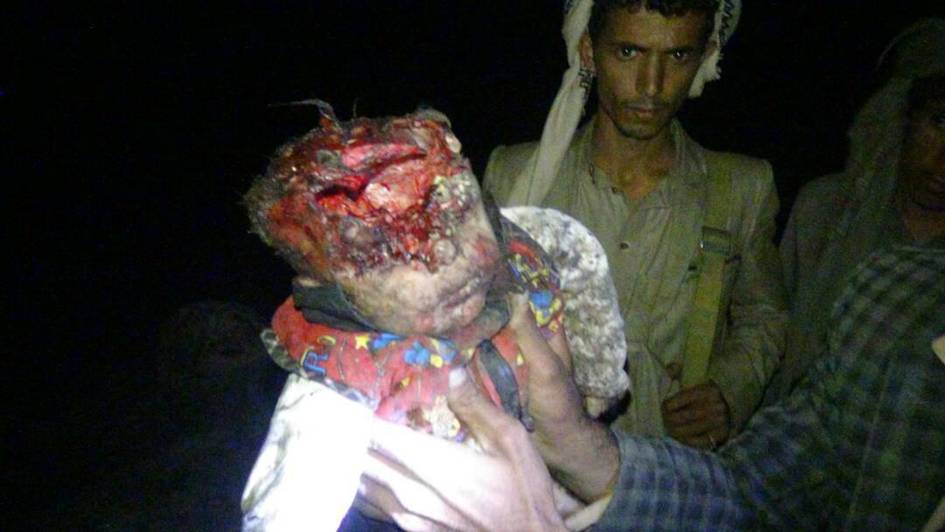 <![endif]>
<![if !vml]>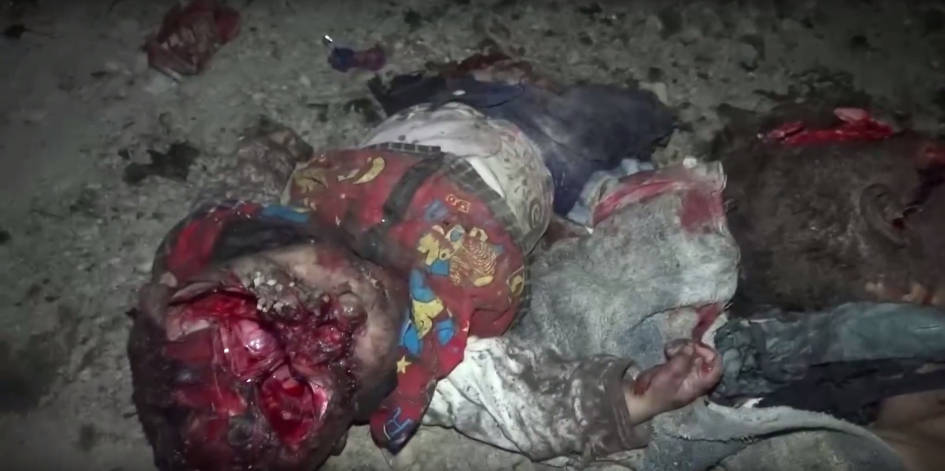 <![endif]>
<![if !vml]>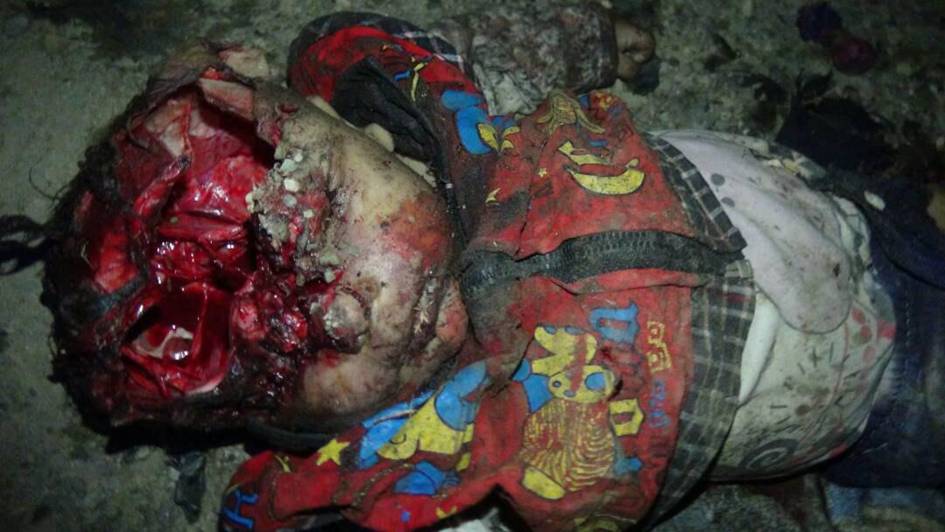 <![endif]>
<![if !vml]>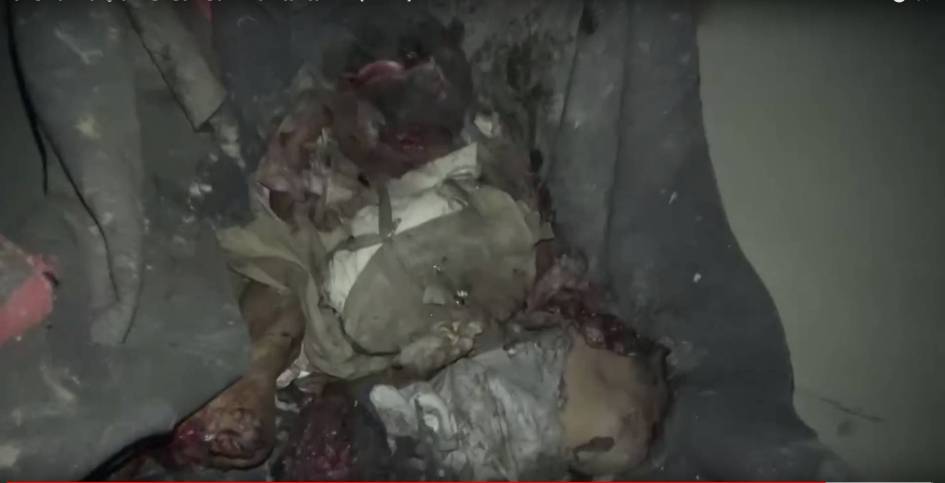 <![endif]>
Tote Kinder werden weggetragen / Dead children are carried away