Saudi coalition air raid at al-Soda (Sudwa) area, Baqim district,
Saada province, October 5, 2017, part 1
Luftangriff der saudischen Koalition auf das Gebiet al-Soda (Sudwa),
Distrikt Baqim, Provinz Saada, 5. Oktober 2017, Teil 1
The air raid targeted the house of Jabir Mohammed Mosfer Jabali, which was destroyed. Two (other report: three) civilians (recorded a father and his 5 years old daughter Hayla), among them a child were killed and four were injured (the killed girl's uncle and his three children). Six other houses were damaged.
Der Angriff traf das Haus von Jabir Mohammed Mosfer Jabali, das zerstört wurde. Zwei (anderer Bericht: drei) Zivilisten (der Vater und seine fünfjährige Tochter Hayla), darunter ein Kind, wurden getötet, vier wurden verletzt (der Onkel des getöteten Mädchens und seine drei Kinder). Sechs weitere Häuser wurden beschädigt.
<![if !vml]>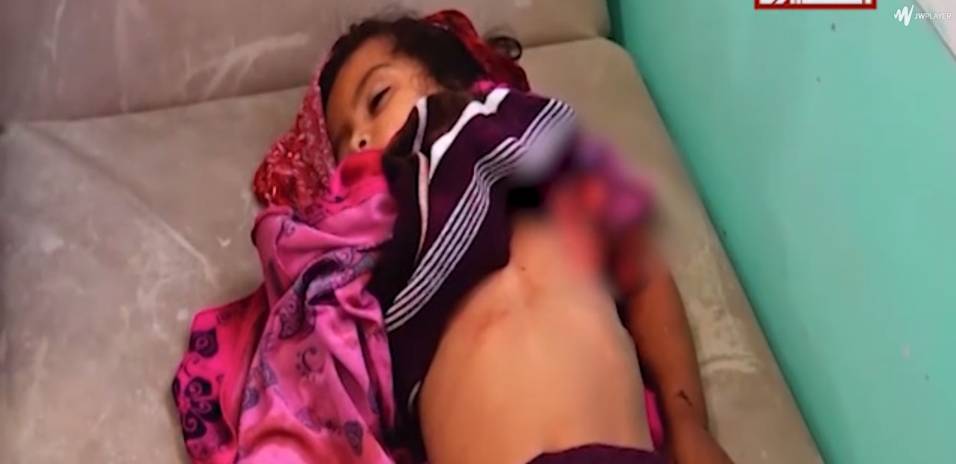 <![endif]>
<![if !vml]>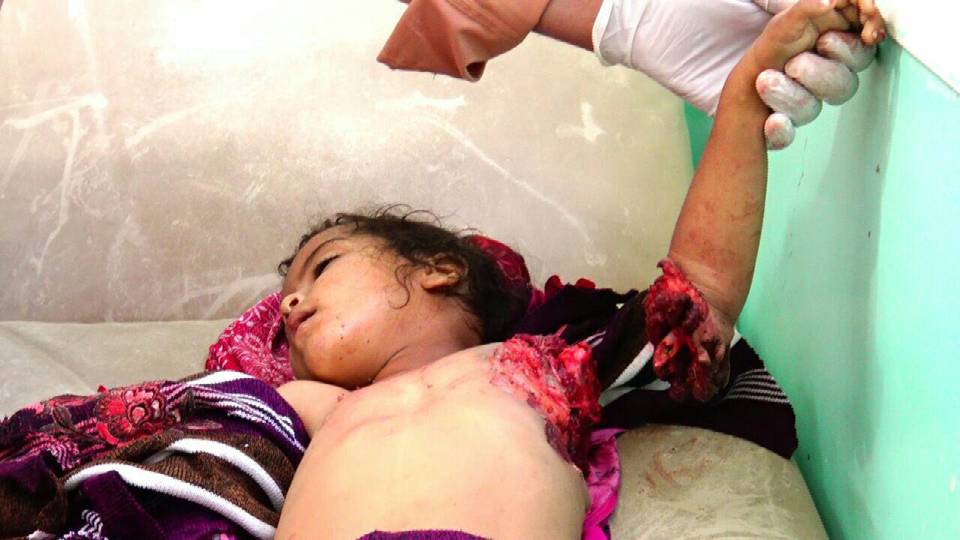 <![endif]>
<![if !vml]>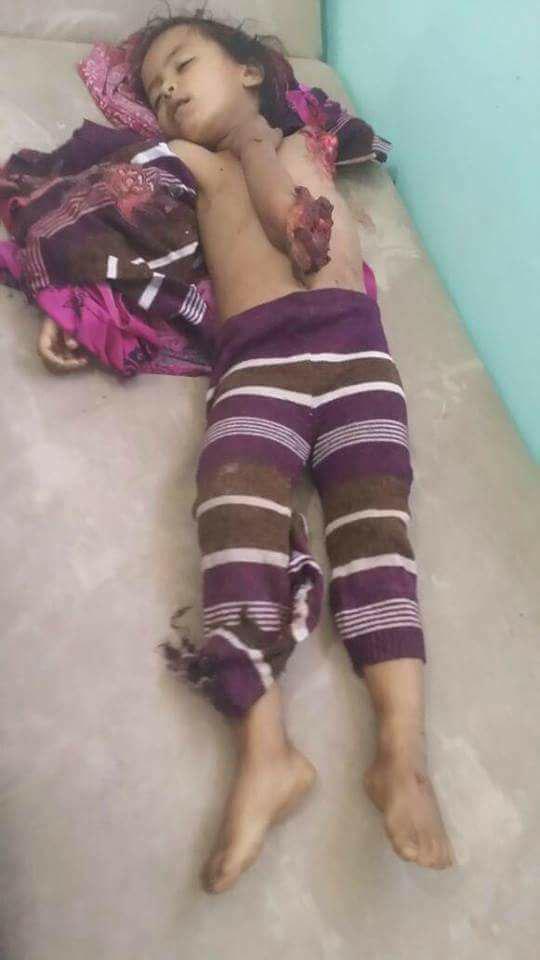 <![endif]>
<![if !vml]>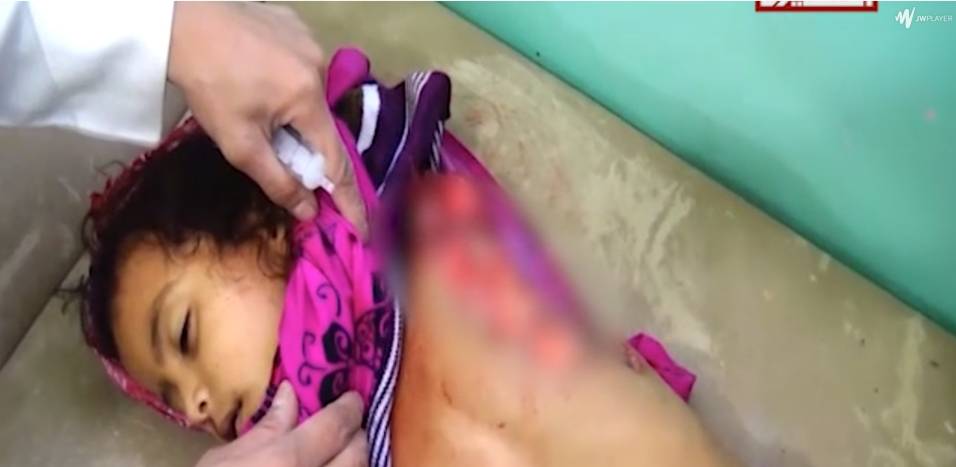 <![endif]>
<![if !vml]>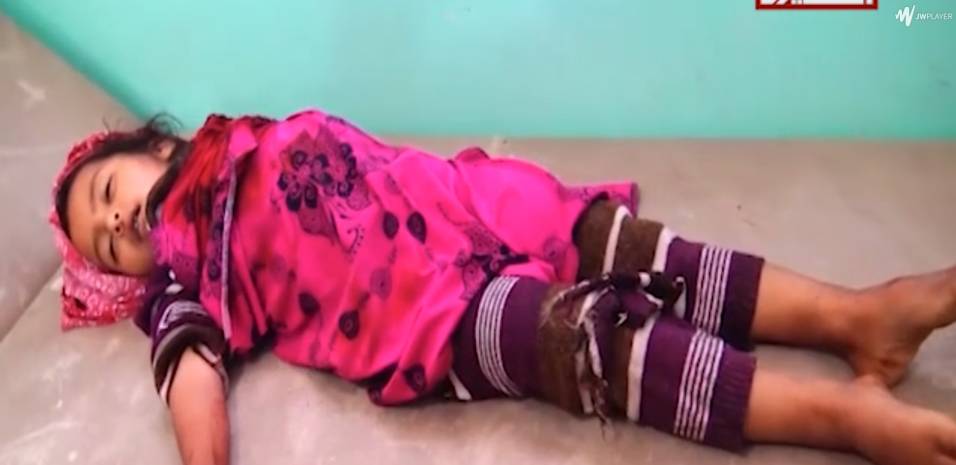 <![endif]>
<![if !vml]>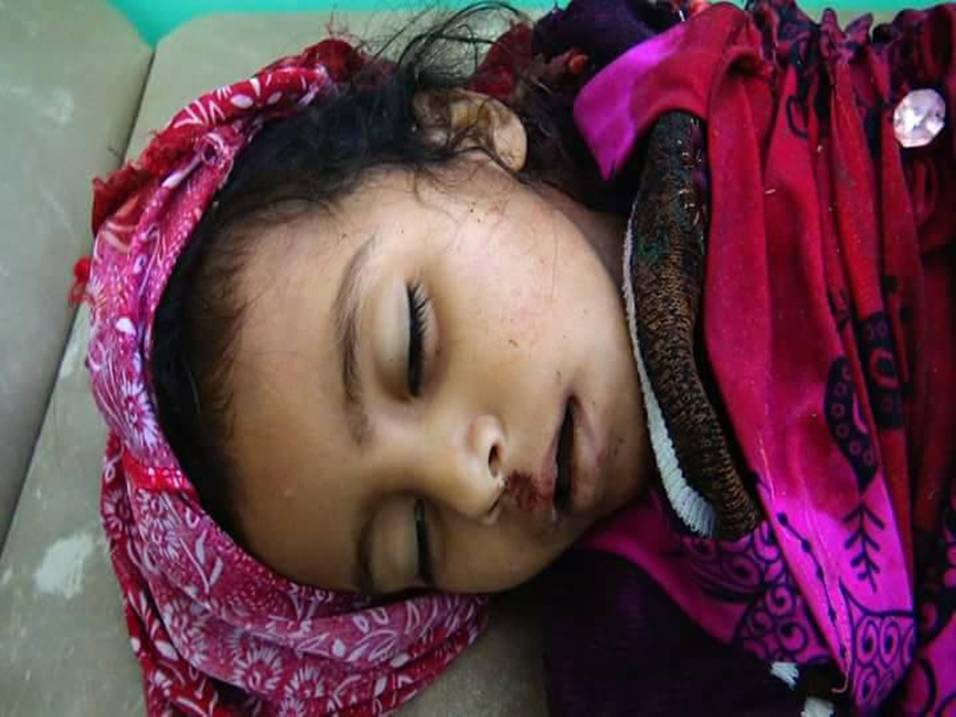 <![endif]>
<![if !vml]>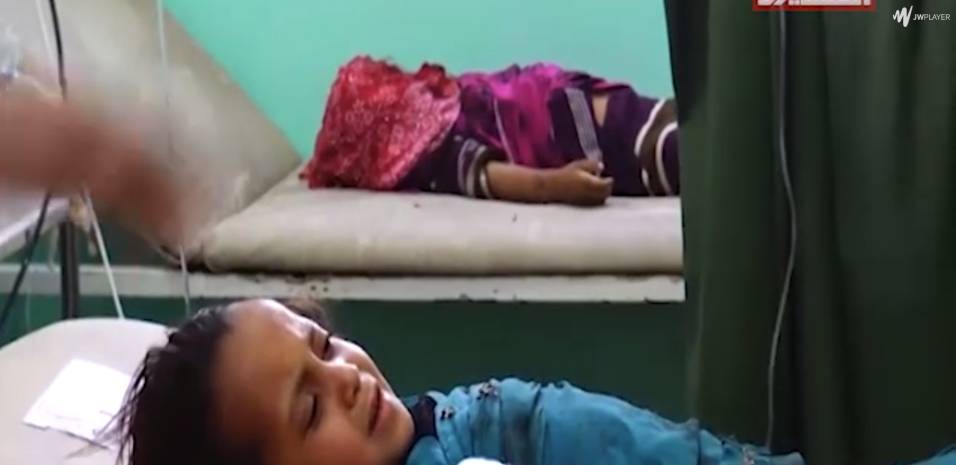 <![endif]>
<![if !vml]>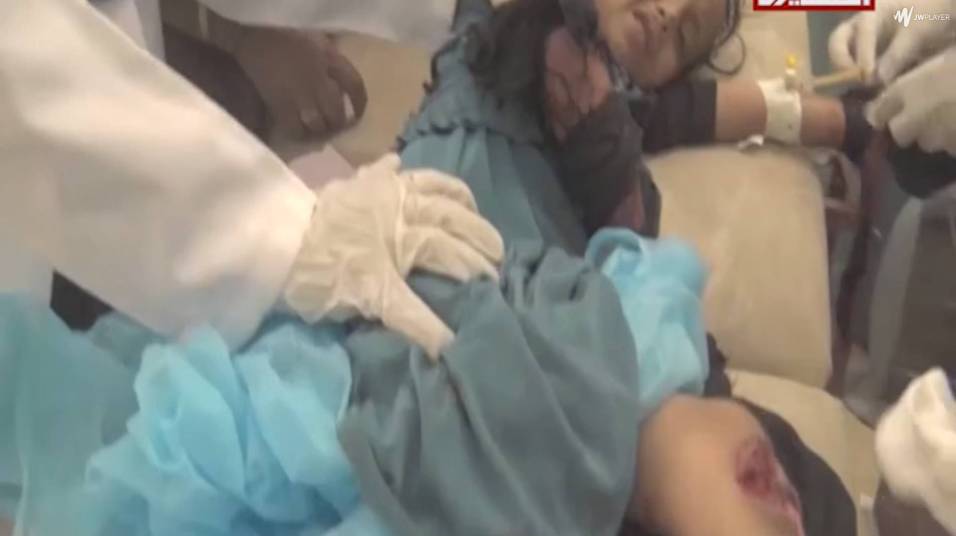 <![endif]>
<![if !vml]>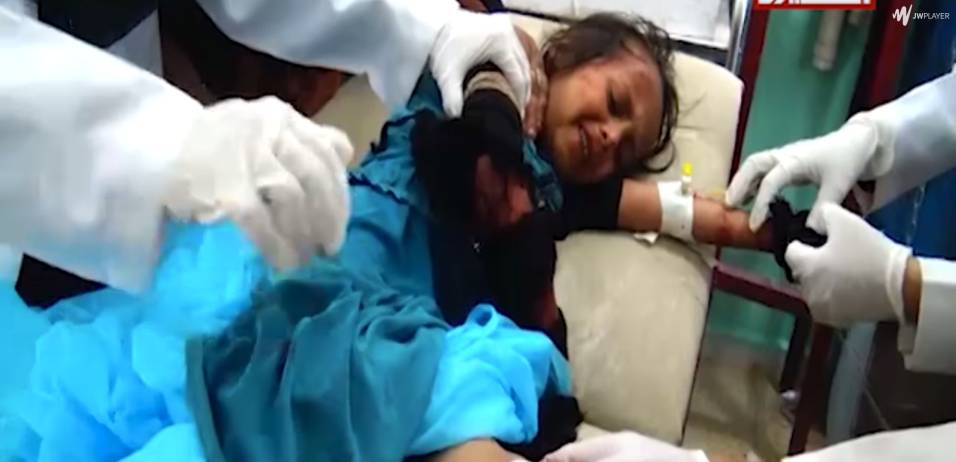 <![endif]>
<![if !vml]>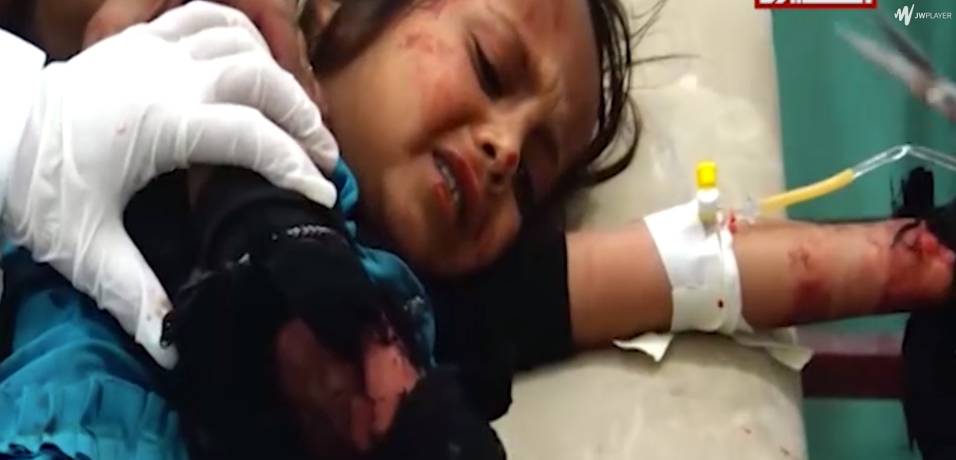 <![endif]>
<![if !vml]>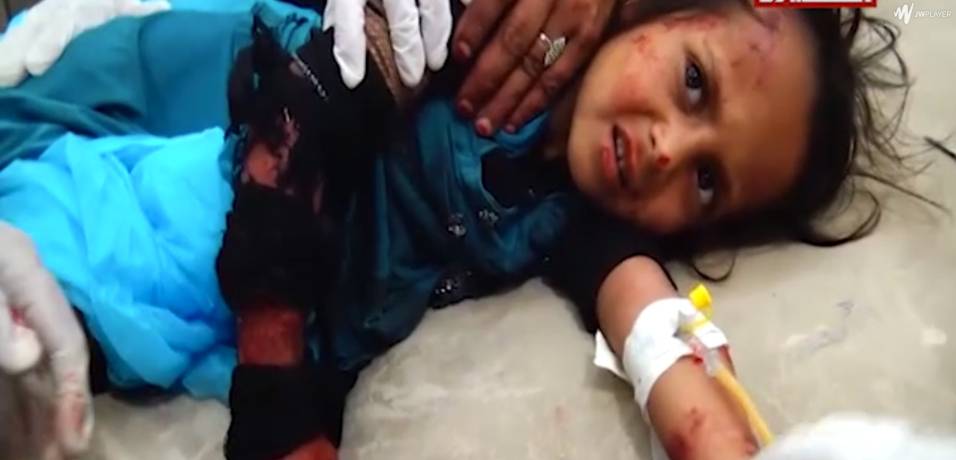 <![endif]>
<![if !vml]>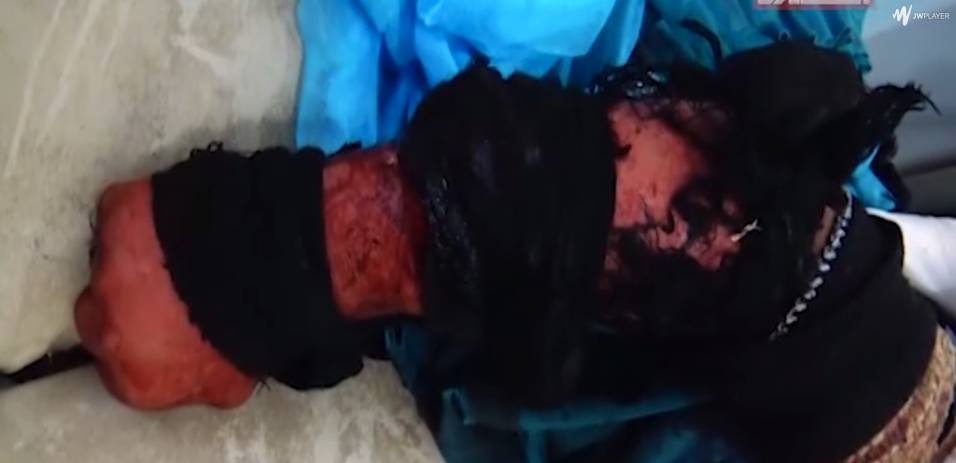 <![endif]>
<![if !vml]>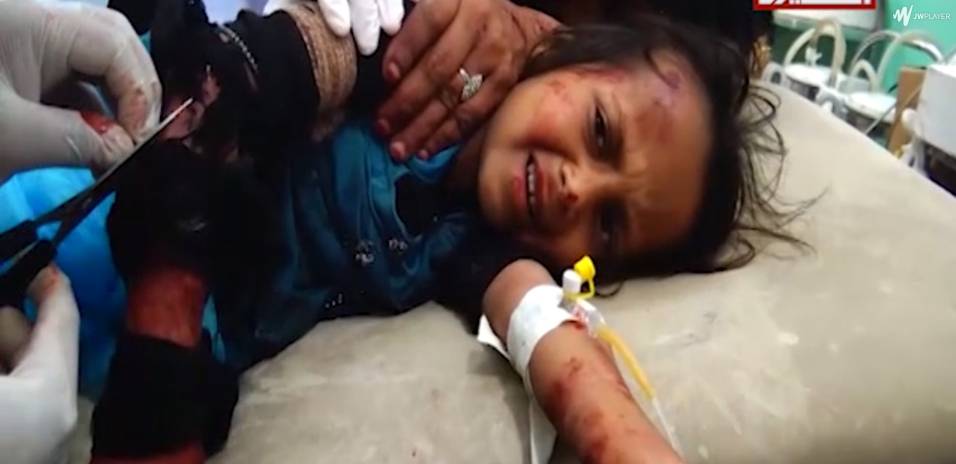 <![endif]>
<![if !vml]>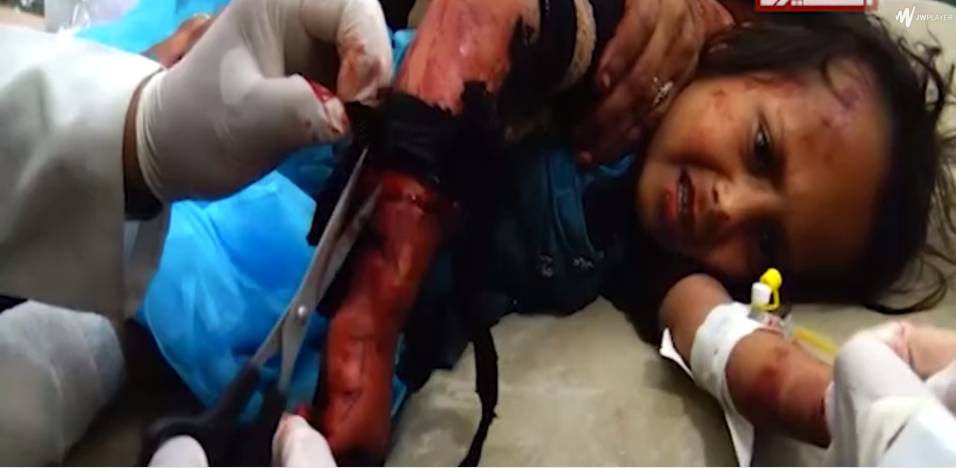 <![endif]>
<![if !vml]>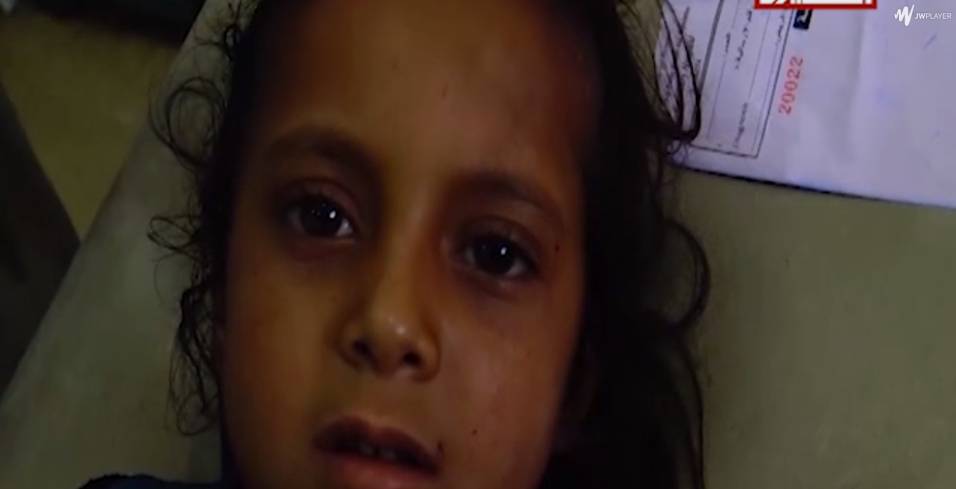 <![endif]>
<![if !vml]>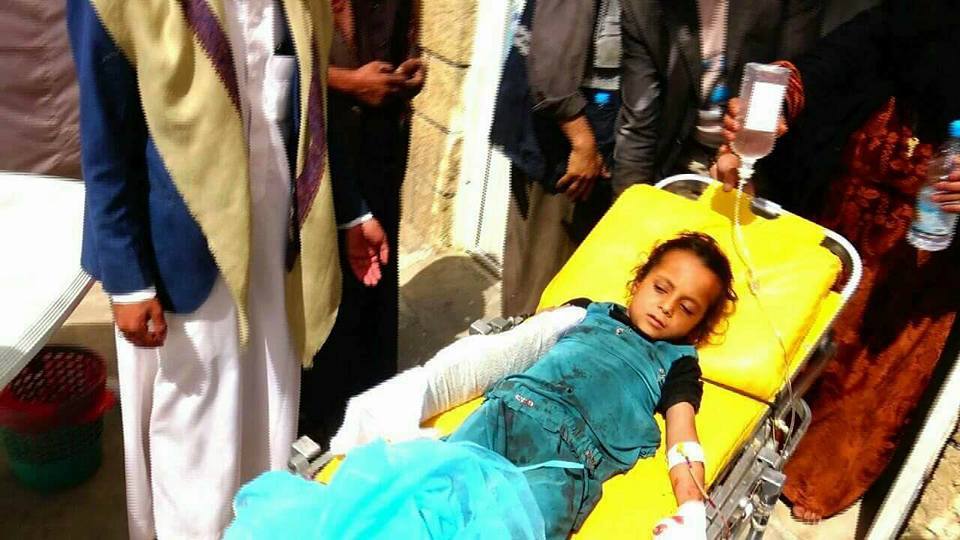 <![endif]>
<![if !vml]>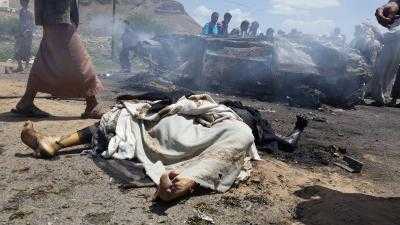 <![endif]>
<![if !vml]>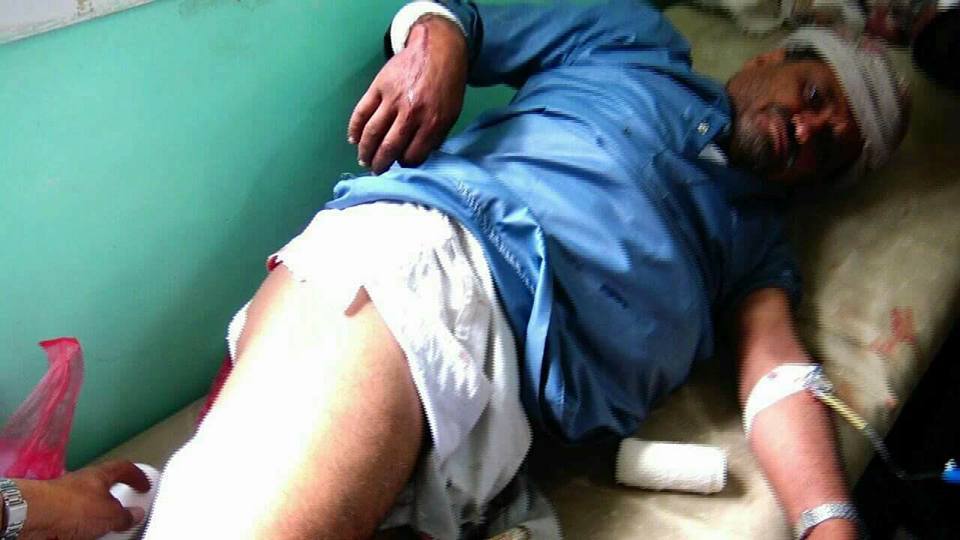 <![endif]>
Films:
http://almasirah.net/prog/object.php?path=media.almasirah.net%2Fuploaded%2FVideos%2F2017%2F10-2017%2F11-10-2017%2Fadwan_qrn_alshytan_jrymh_jdydh_bhq_alshhydh_altflh_hylh_wasrtha_fy_alswdh_bbaqm_fy_mhafdhh_sadh_11_10_2017.mp4&imgpath=uploaded%2Fpro_images%2Fedt%2F20171012022208.jpg
and repeated also here / und wiederholt auch hier:
https://www.almasirah.net/gallery/preview.php?file_id=8703 = https://twitter.com/Hona_Almasirah/status/916056779485794304
https://www.youtube.com/watch?v=ucoF_jO7Ank (min. 0:13–0:36)
https://twitter.com/Hona_Almasirah/status/916044298059214848 (beginning and end; Anfang und Ende)
https://www.youtube.com/watch?time_continue=1&v=s3PF0ptr9ZI
Photos:
https://www.facebook.com/SaudiArabia.war.crimes.against.Yemen/posts/1730416963920957
http://www.nthnews.net/201710/119564/%D8%A3%D8%B3%D9%85%D8%A7%D8%A1-%D9%88%D8%B5%D9%88%D8%B1-%D8%B4%D9%87%D8%AF%D8%A7%D8%A1-%D9%88%D8%AC%D8%B1%D8%AD%D9%89-%D8%A7%D9%84%D9%85%D8%AC%D8%B2%D8%B1%D8%A9-%D8%A7%D9%84%D8%AA%D9%8A-%D8%A7%D8%B1/
and repeated at / und wiederholt auf:
https://twitter.com/maddllock/status/916040202015125504
https://twitter.com/HussainBukhaiti/status/915978763019702272
https://twitter.com/narrabyee/status/915997767956344832
https://twitter.com/narrabyee/status/915980744589287424
Reports / Berichte:
https://www.facebook.com/lcrdye/photos/a.551858951631141.1073741828.551288185021551/905048112978888/?type=3
http://www.nthnews.net/201710/119564/%D8%A3%D8%B3%D9%85%D8%A7%D8%A1-%D9%88%D8%B5%D9%88%D8%B1-%D8%B4%D9%87%D8%AF%D8%A7%D8%A1-%D9%88%D8%AC%D8%B1%D8%AD%D9%89-%D8%A7%D9%84%D9%85%D8%AC%D8%B2%D8%B1%D8%A9-%D8%A7%D9%84%D8%AA%D9%8A-%D8%A7%D8%B1/
The following reports mix two raids and ascribe the victims to an attack at a car in another area of Baqim district:
Die folgenden Berichte verwechseln zwei Angriffe und verlegen die Opfer auf einen Angriff auf ein Auto in einem anderen Gebiet in Baqim:
http://www.sabanews.net/en/news475911.htm
http://saba.ye/ar/news475914.htm
https://www.facebook.com/SaudiArabia.war.crimes.against.Yemen/posts/1730416963920957