Saudi coalition air raid at al-Zahiri area, Mukha district,
Taiz province, October 7, 2017, part 2
Luftangriff der saudischen Koalition auf das Gebiet al-Zahiri,
Distrikt Mokha, Provinz Taiz, 7. Oktober 2017, Teil 2
The attack was committed by a drone. The hut of Khadim Sa'aed Hareshi was targeted. This family was reported to have been Displaced Persons. Eight civilians were killed, among them six children and a woman, two others were wounded. The hut was destroyed, a farm was damaged.
Der Angriff wurde mit einer Drohne durchgeführt. Die Hütte von Khadim Sa'aed Hareshi wurde angegriffen. Diese Familie waren Heimatvertriebene (Displaced Persons). Acht Zivilisten wurden getötet, darunter sechs Kinder und eine Frau, zwei wurden verletzt. Die Hütte wurde zerstört, eine Farm wurde beschädigt.
<![if !vml]>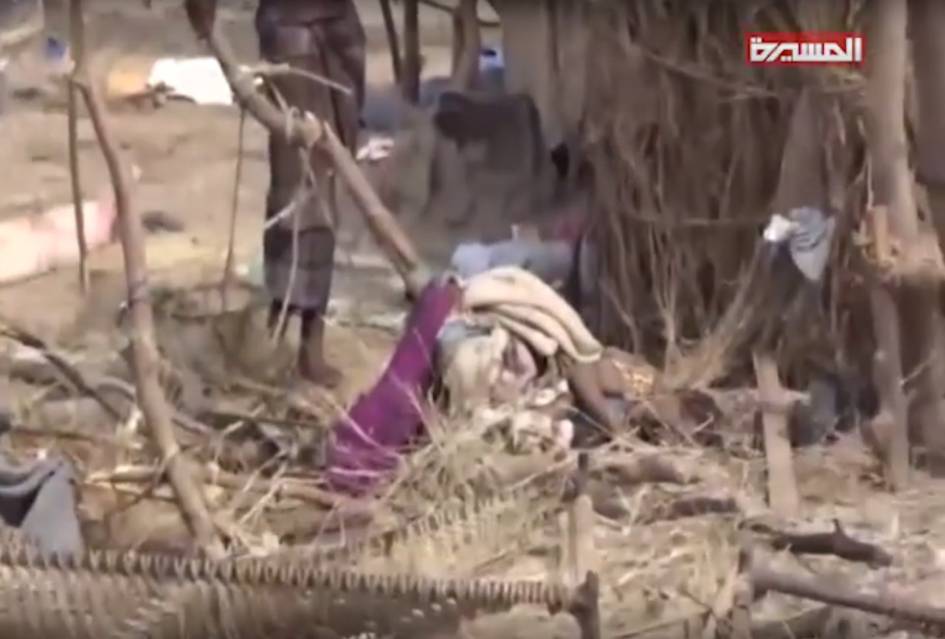 <![endif]>
<![if !vml]>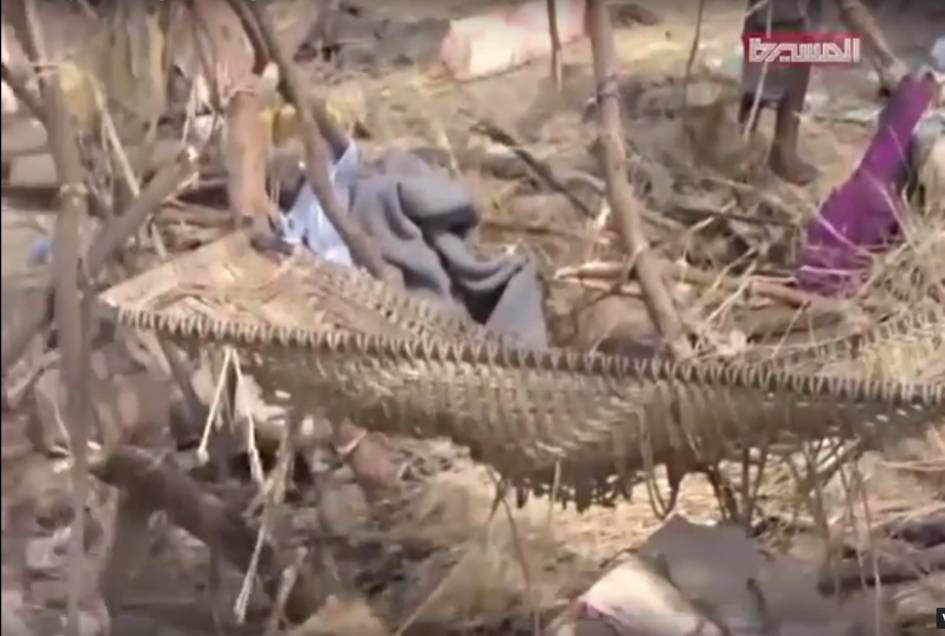 <![endif]>
<![if !vml]>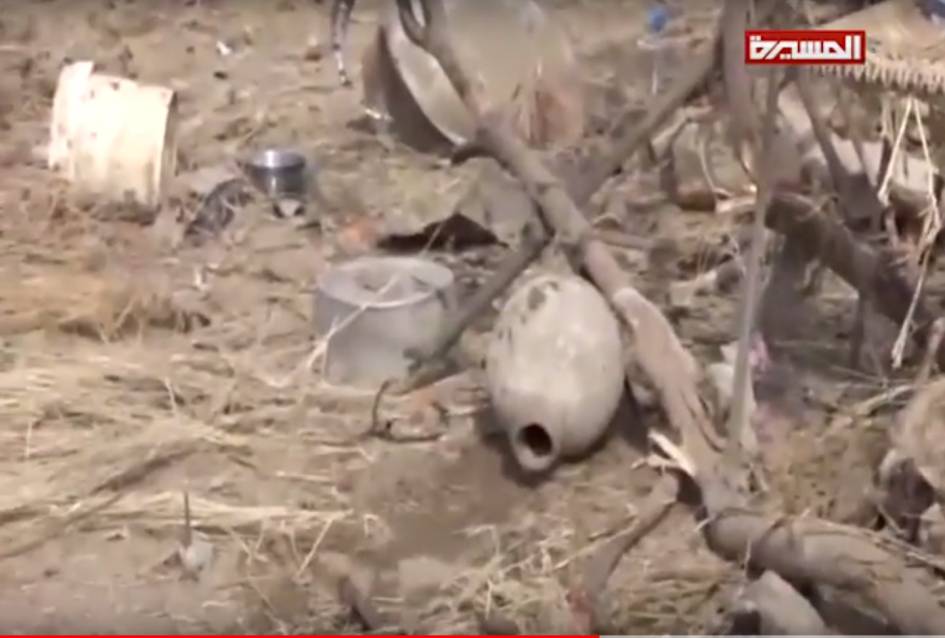 <![endif]>
<![if !vml]>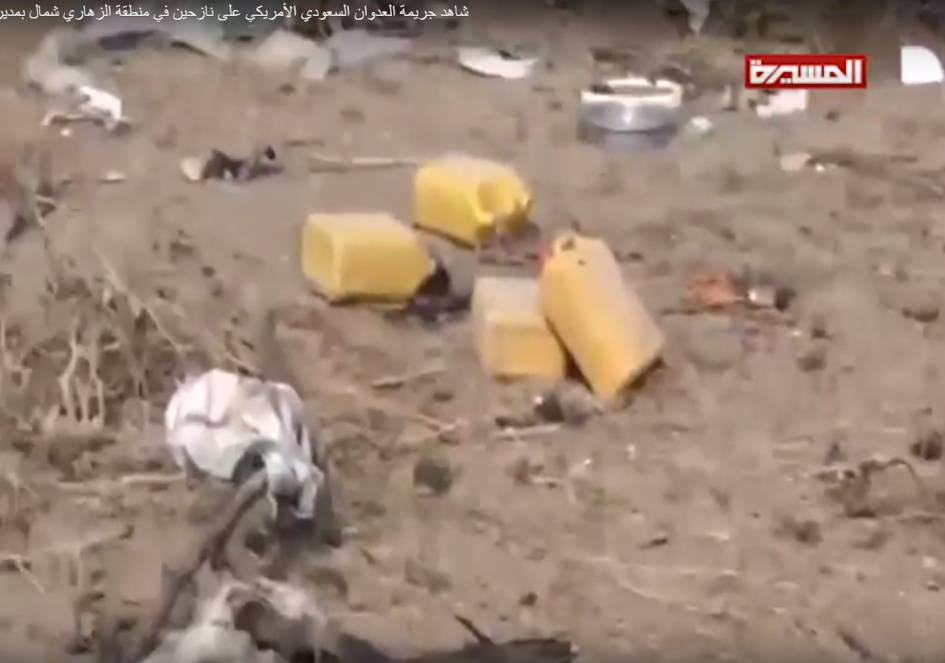 <![endif]>
<![if !vml]>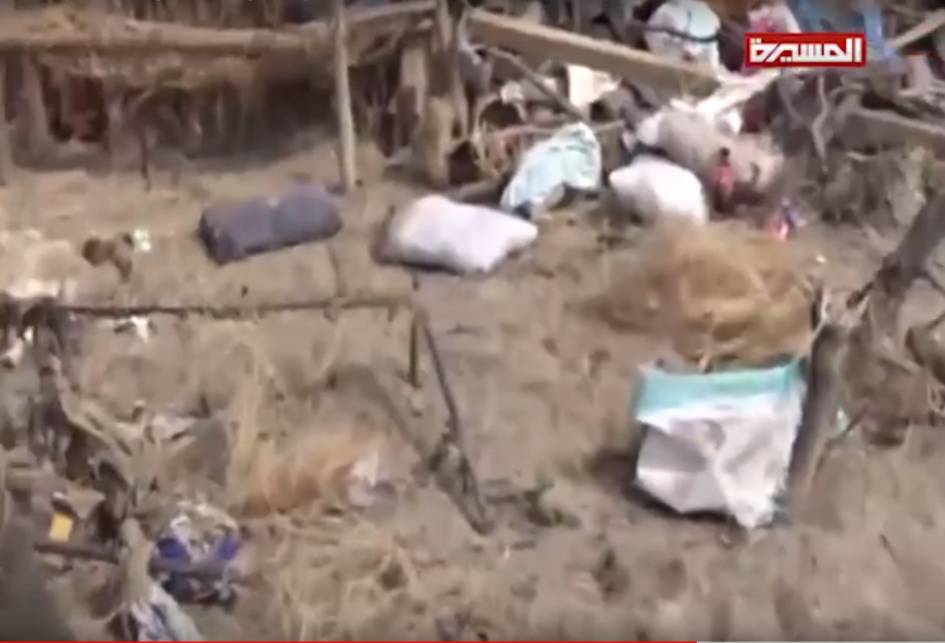 <![endif]>
<![if !vml]>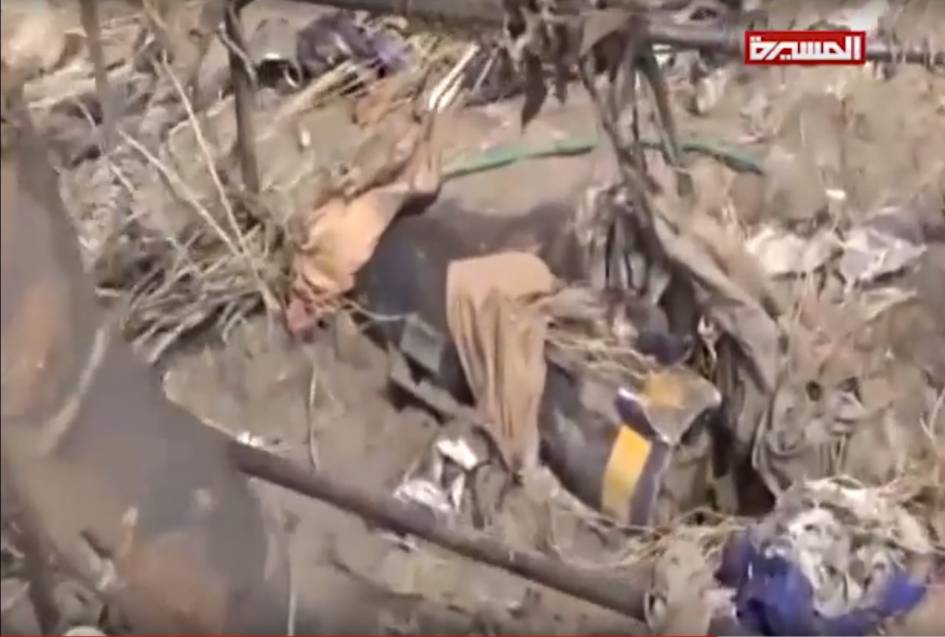 <![endif]>
Bomb / Bombe
<![if !vml]>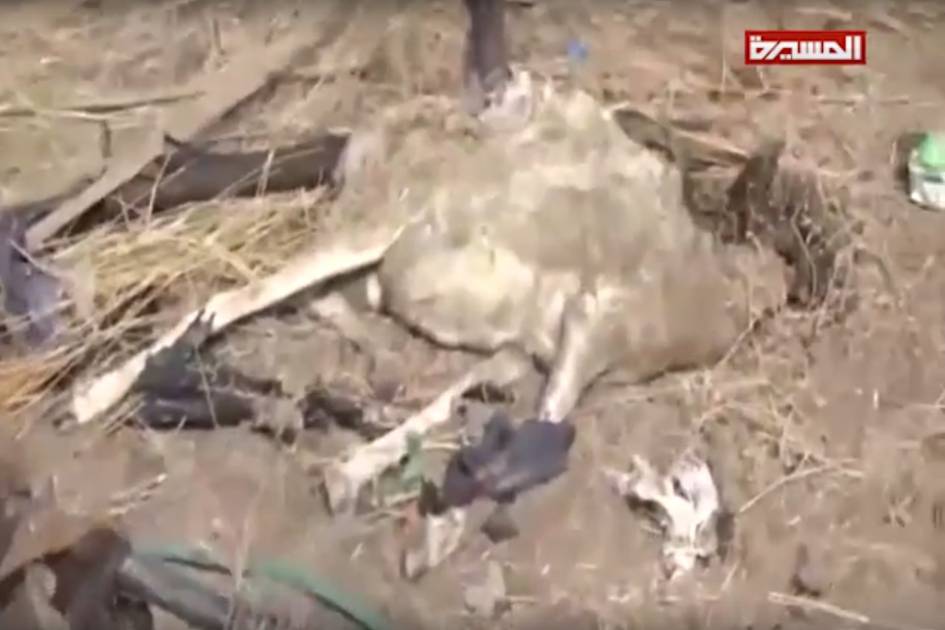 <![endif]>
<![if !vml]>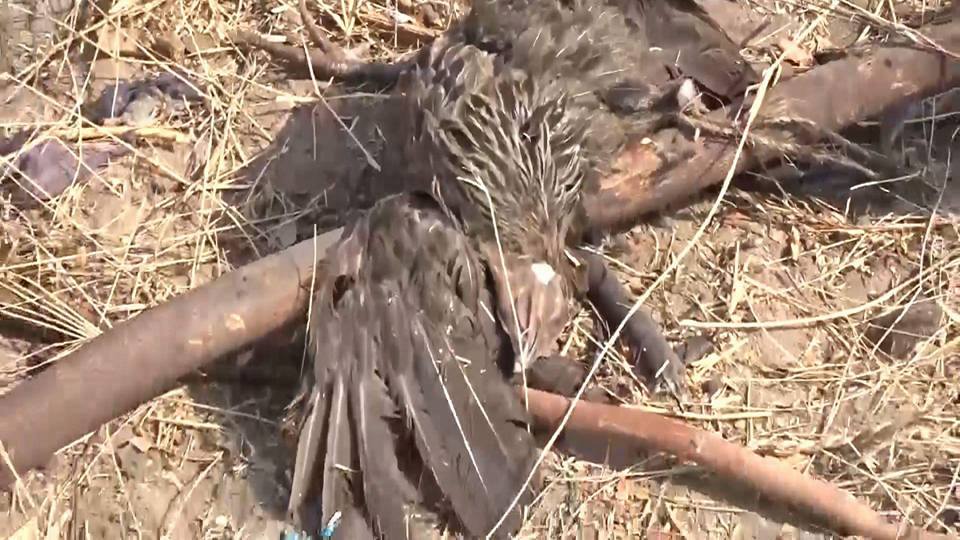 <![endif]>
Photos:
https://www.facebook.com/SaudiArabia.war.crimes.against.Yemen/posts/1731766543785999
https://twitter.com/HussainBukhaiti/status/917461935402180611
http://newnewss.net/?p=13343 (doubtful, not shown here / zweifelhaft, hier nicht gezeigt!)
Films:
https://www.youtube.com/watch?v=_ki8ygAqV6Y = https://twitter.com/Hona_Almasirah/status/917868154143084544 =
https://twitter.com/yemeny604/status/917879093038845952
Freeze images / Standbilder:
https://twitter.com/maddllock/status/917864688330919937
https://twitter.com/maddllock/status/917859342979825664
Reports / Berichte:
https://www.facebook.com/lcrdye/photos/a.551858951631141.1073741828.551288185021551/905535279596838/?type=3
http://www.presstv.com/Detail/2017/10/07/537819/Dozen-civilians-slain-as-Saudi-jets-target-residential-building-in-SW-Yemen
(reporting "a dozen" deaths / berichtet "ein Dutzend" Tote)