Saudi coalition air raid at Al-Jamalah area, Majaz district, Saada province,
October 17, 2017, part 1
Luftangriff der saudischen Koalition auf das Gebiet Al-Jamalah, Distrikt Majaz,
Provinz Saada, 17. Oktober 2017, Teil 1
A refrigerated truck was targeted. Three civilians, among them one Syrian, were killed, eight were injured, among them children. Other trucks and cars also were destroyed and damaged.
Ein Kühl-LKW wurde angegriffen. Drei Zivilisten, darunter ein Syrer, wurden getötet, acht wurden verletzt, darunter Kinder. Weitere LKWs und Autos wurden zerstört und beschädigt.
Killed / Getötet:
1 - Adel Mohammed Hassan Dabash 25 years
2 - Suleiman Salem Hussein Munaser 22 years
3- Mehran Zaher Mohammed 25 years (Syrian)
Wounded / Verwundet:
1- Amin Ali Dabash 15 years
2 - Youssef Salem Bora 15 years
3 - Awad Mohammed Moawad 22 years old
4 - Omar Mohammed Moawad 17 years old
5 - Khalid Mohammed Moawad 12 years
6 - Ahmed Hamlan 15 years
Saleh Mohammed Farhan 14 years old
8- Mohammed Ammar Mohammed Al-Hajjar 35 years (Syrian)
<![if !vml]>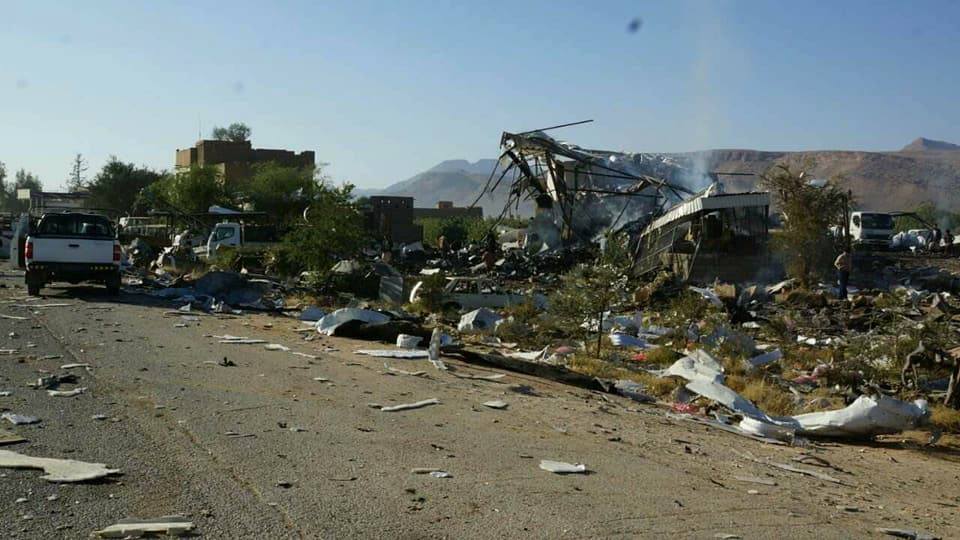 <![endif]>
<![if !vml]>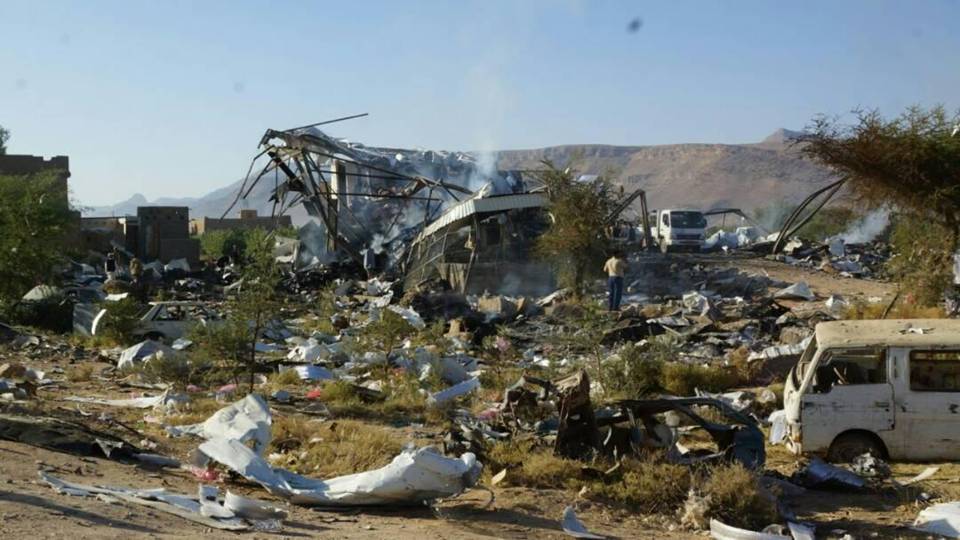 <![endif]>
<![if !vml]>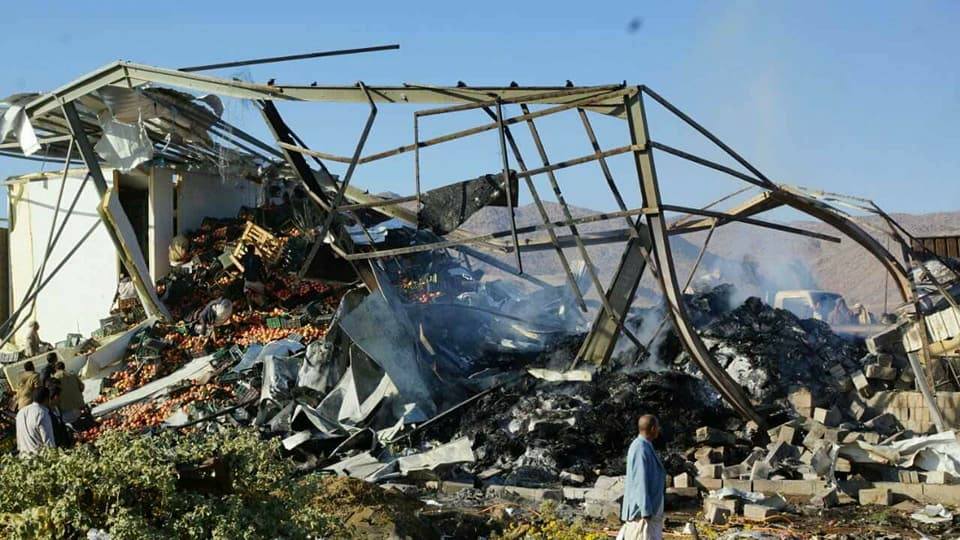 <![endif]>
<![if !vml]>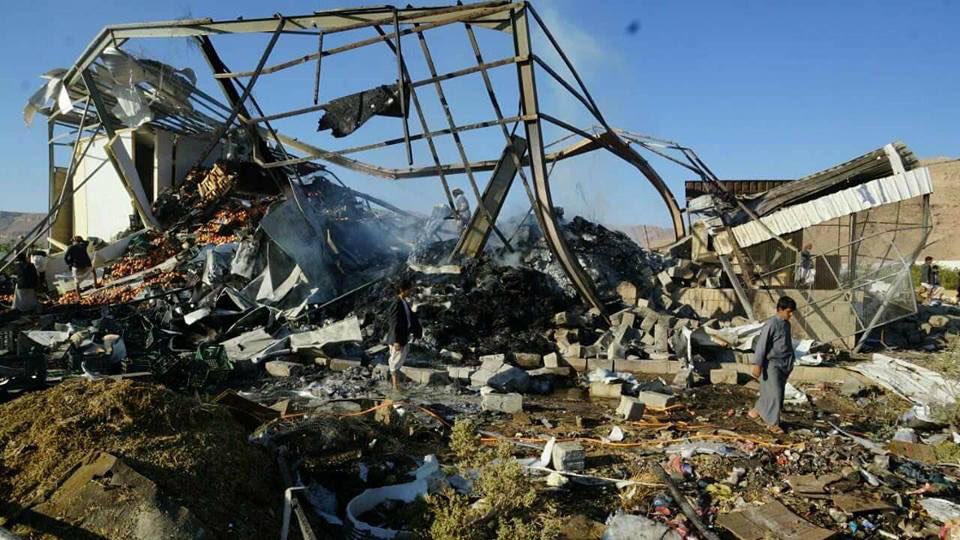 <![endif]>
<![if !vml]>
<![endif]>
<![if !vml]>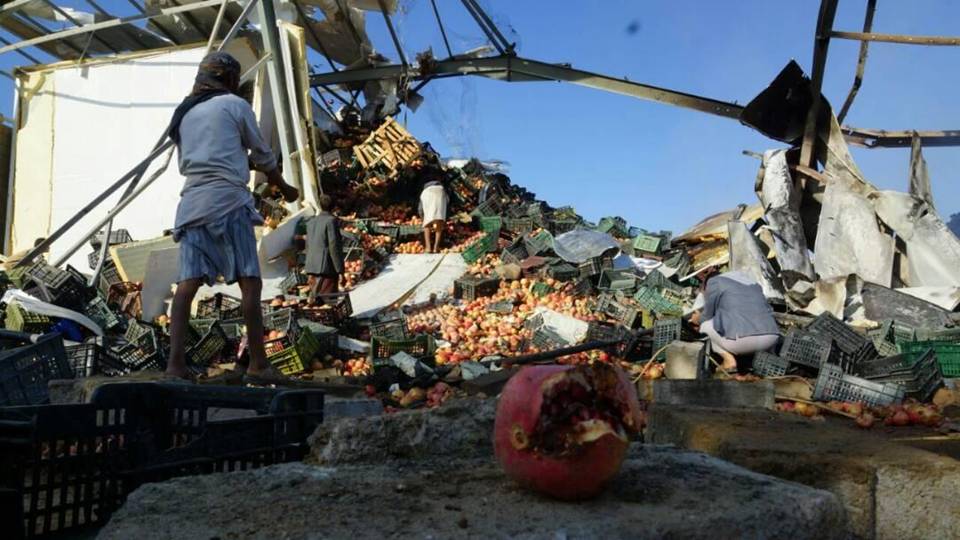 <![endif]>
<![if !vml]>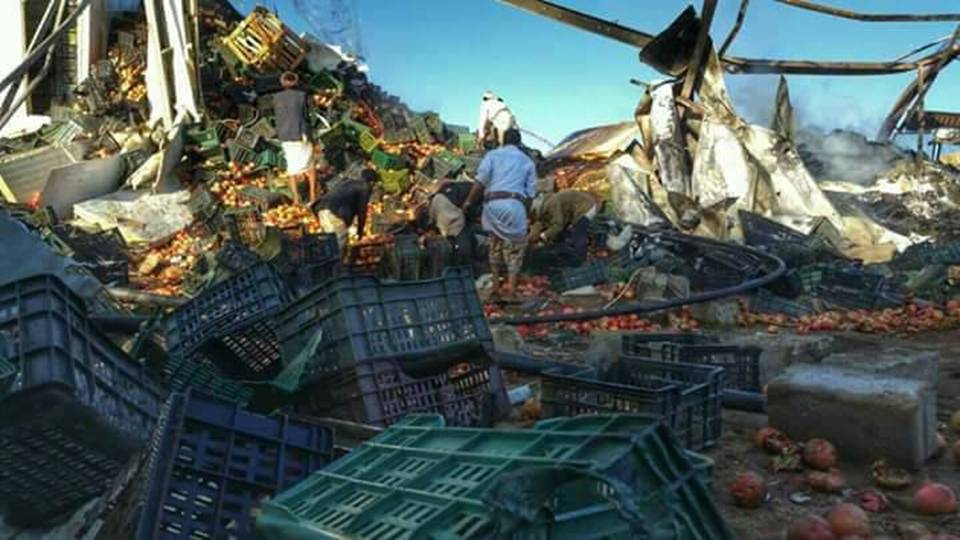 <![endif]>
<![if !vml]>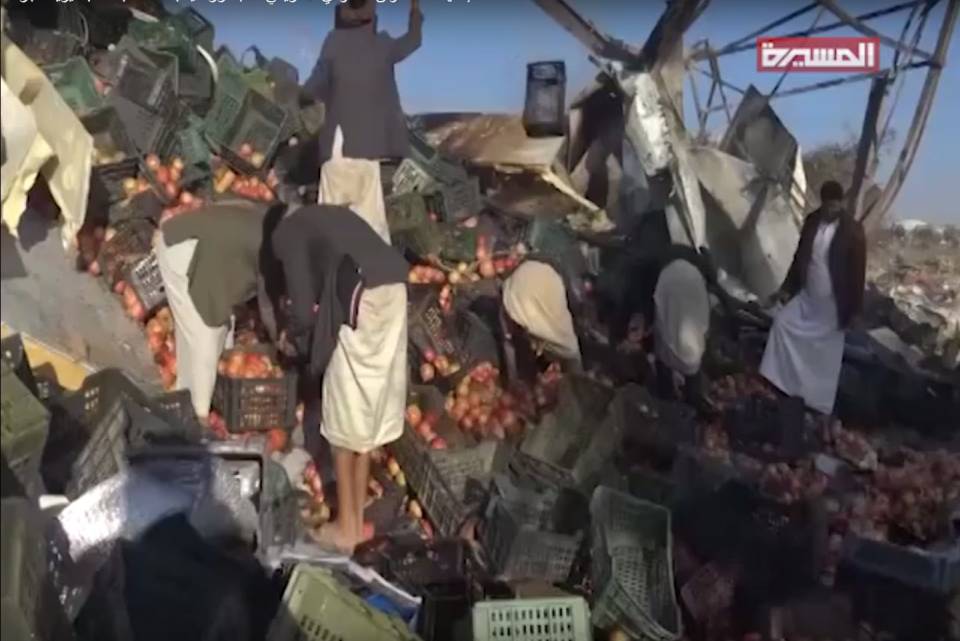 <![endif]>
<![if !vml]>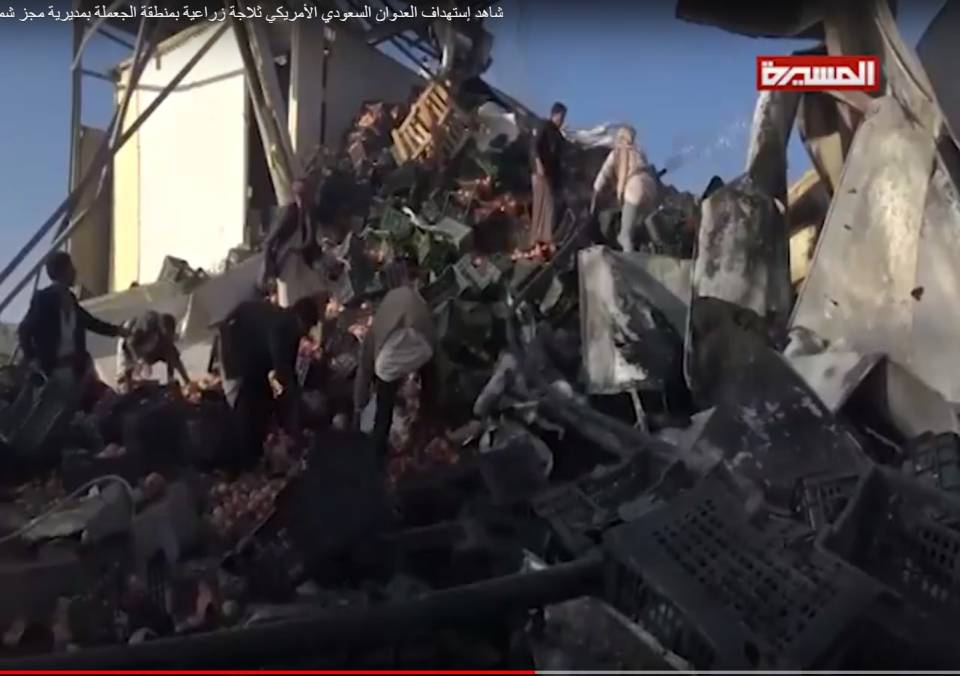 <![endif]>
<![if !vml]>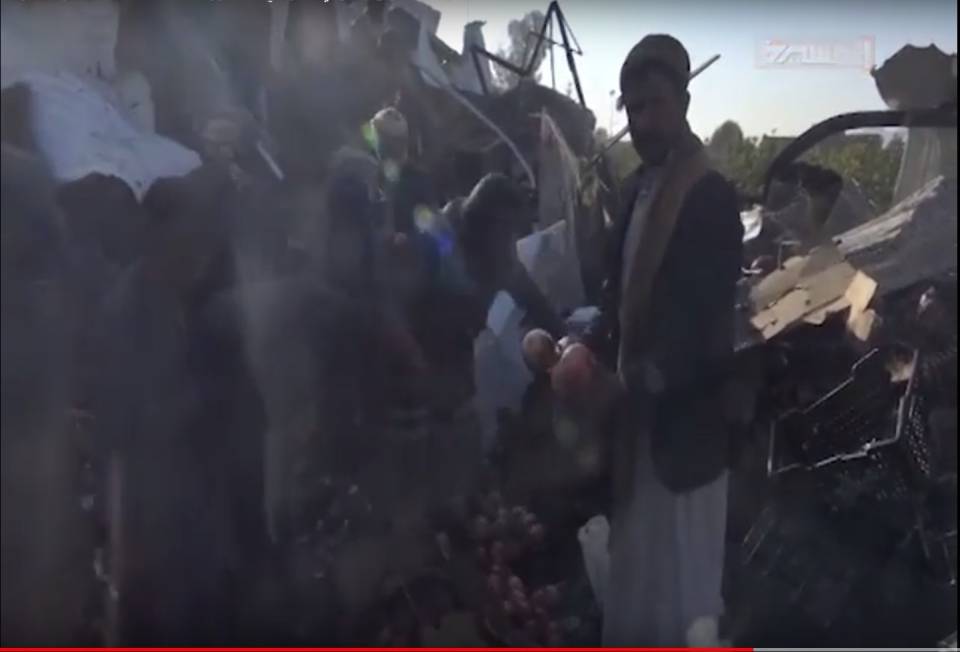 <![endif]>
<![if !vml]>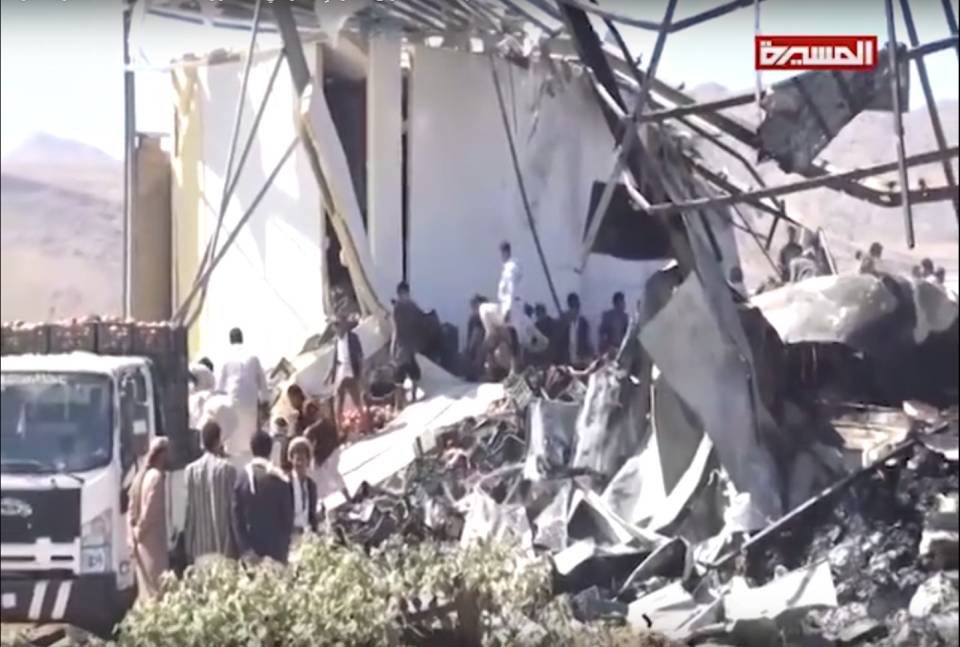 <![endif]>
Film:
https://www.youtube.com/watch?v=Er30zrVlc18 = https://www.almasirah.net/gallery/preview.php?file_id=8997 = https://twitter.com/Hona_Almasirah/status/920403338352582656
Photos:
https://www.facebook.com/SaudiArabia.war.crimes.against.Yemen/posts/1734614523501201
https://www.facebook.com/SaudiArabia.war.crimes.against.Yemen/posts/1734776193485034
https://twitter.com/HussainBukhaiti/status/920404457501941760
https://twitter.com/narrabyee/status/920297457061425152
https://twitter.com/narrabyee/status/920299838650159105
Reports:
https://www.facebook.com/lcrdye/photos/a.551858951631141.1073741828.551288185021551/909945389155827/?type=3
https://www.facebook.com/SaudiArabia.war.crimes.against.Yemen/posts/1734614523501201