Saudi-Coalition air raids at Anes and Dharwan (Dooran), Dhamar province,
September 15, 2015, part 1
Luftschläge der saudischen Koalition auf Anes und Dharwan (Dooran),
Provinz Dhamar, 15. September 2015, Teil 1
15 people, most women and children, were killed, ca. 17 were injured
15 Menschen, die meisten Frauen und Kinder, wurden getötet, etwa 17 verwundet
The name of the village Khashran (al Khashra) in Rawsaba district also appears in the records.
The discrimination partly rests unclear, as in films and photos some images appear under both locations.
Der Name des Ortes Khashran (al Khashra) im Distrikt Rawsaba erscheint auch in den Meldungen.
Die Unterscheidung bleibt z. T. unklar, weil einige Bilder in Filmen und Bildern unter beiden Ortsangaben erscheinen
<![if !vml]>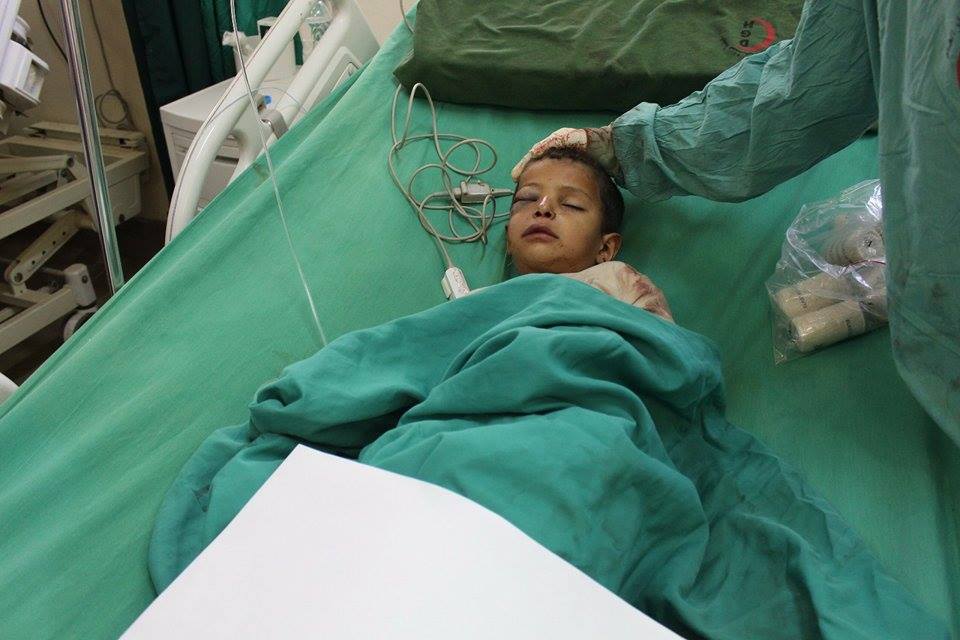 <![endif]>
(This boy with oxygen masque later again  –  Dieser Junge mit Sauerstoffmaske später wieder)
https://www.facebook.com/yemenipress/posts/867997336586813 = https://twitter.com/YemenPostNews/status/643822992275849220 = https://twitter.com/war_2015yemen/status/643821459530387456
<![if !vml]>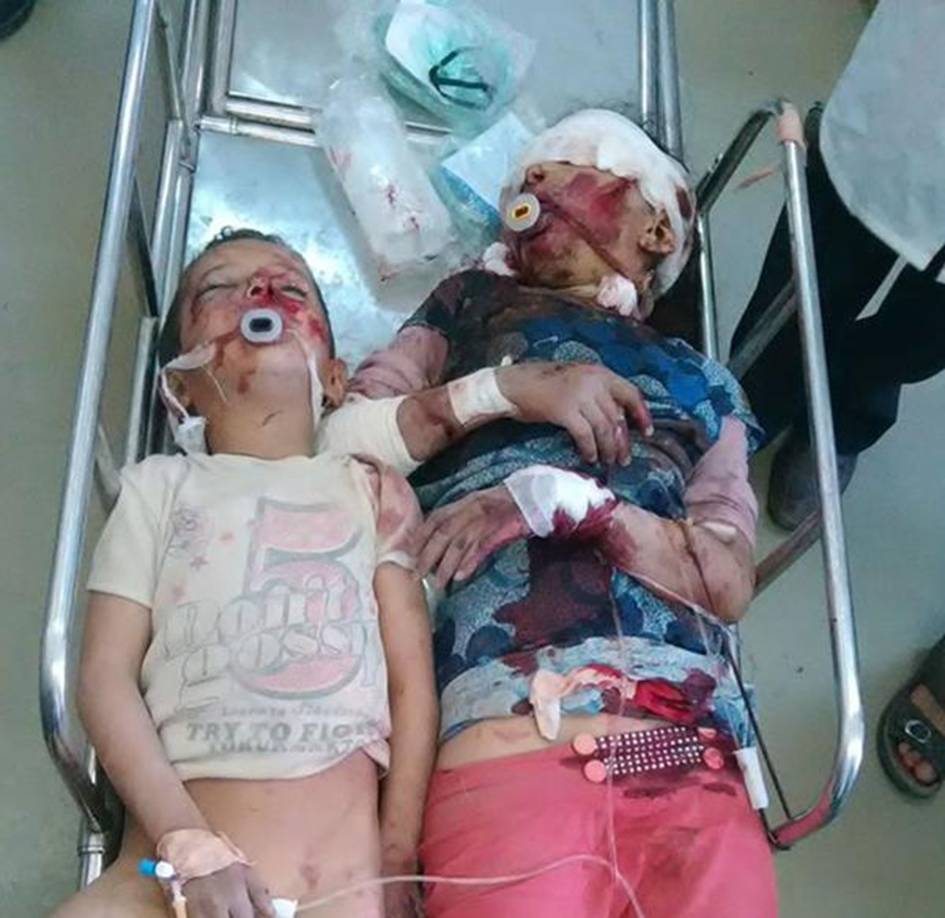 <![endif]>
https://twitter.com/war_2015yemen/status/643821459530387456 = https://twitter.com/salaahzy/status/643803627019071488   = https://twitter.com/narrabyee/status/643805236738453504 = https://twitter.com/algahlany/status/643878542497845249
<![if !vml]>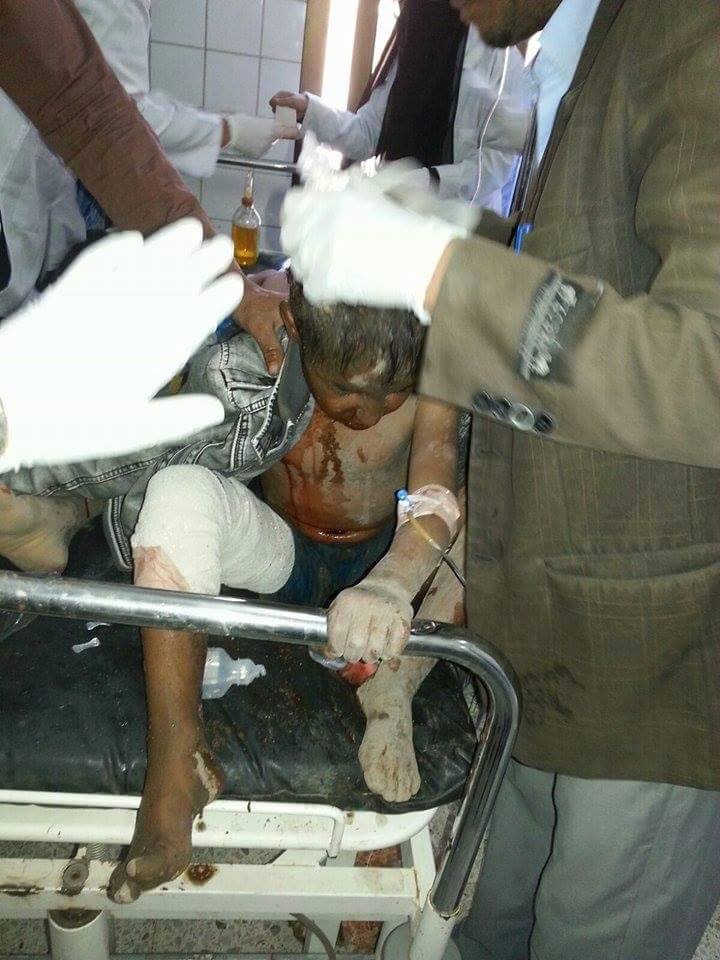 <![endif]>
https://www.facebook.com/yemenipress/posts/867997336586813 = https://twitter.com/Fatikr/status/643829928740261888 = https://twitter.com/war_2015yemen/status/643821459530387456
<![if !vml]>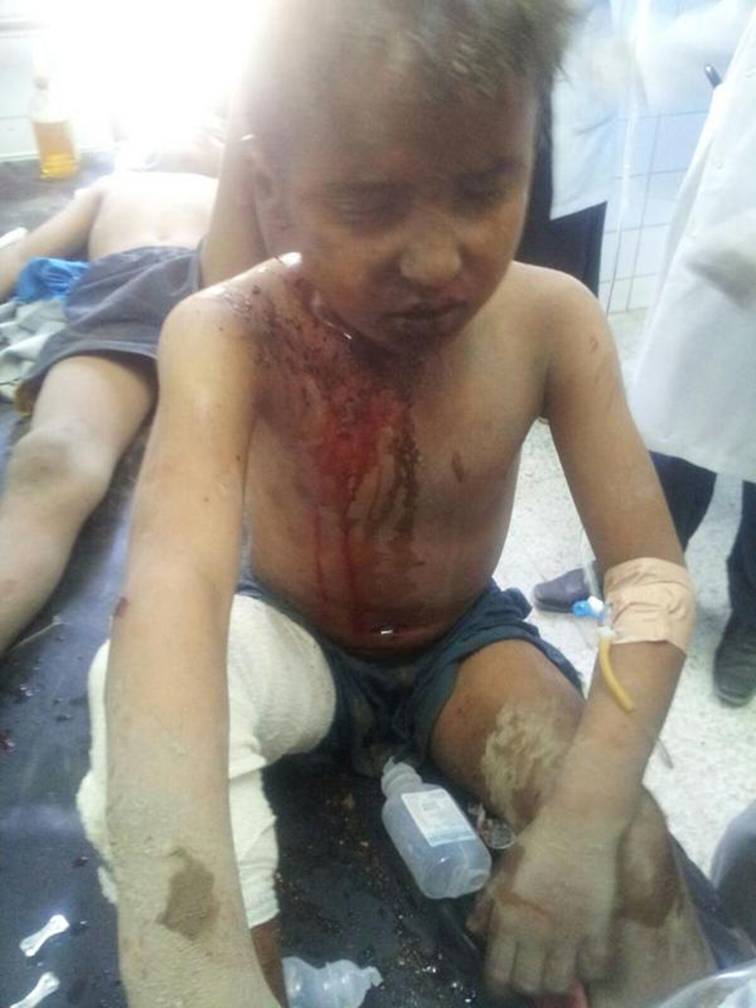 <![endif]>
The same boy as before  –  Derselbe Junge wie zuvor
https://twitter.com/algahlany/status/643878512797990912 = https://twitter.com/JamilaHanan/status/643891727577808896
<![if !vml]>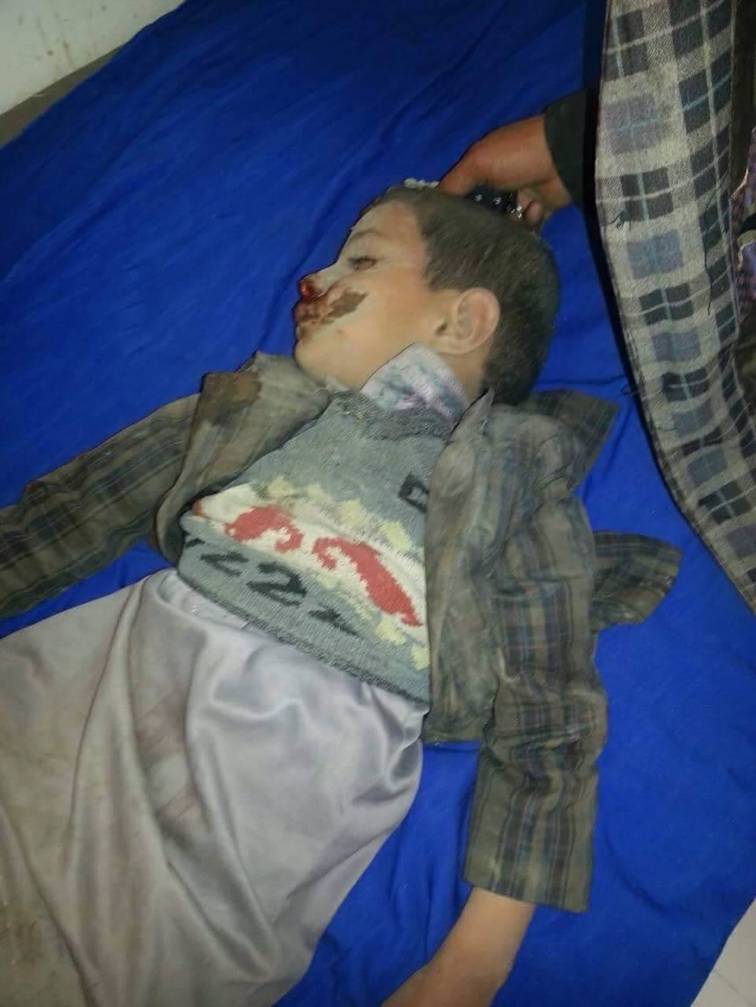 <![endif]>
https://twitter.com/Fatikr/status/643829928740261888 = https://twitter.com/HussainBukhaiti/status/643797906441416704 = http://newsofyemen.net/2015/09/scores-of-civilians-killed-by-saudi-uae-jets-in-bloodiest-day-in-weeks-yemencrisis-yemen/
<![if !vml]>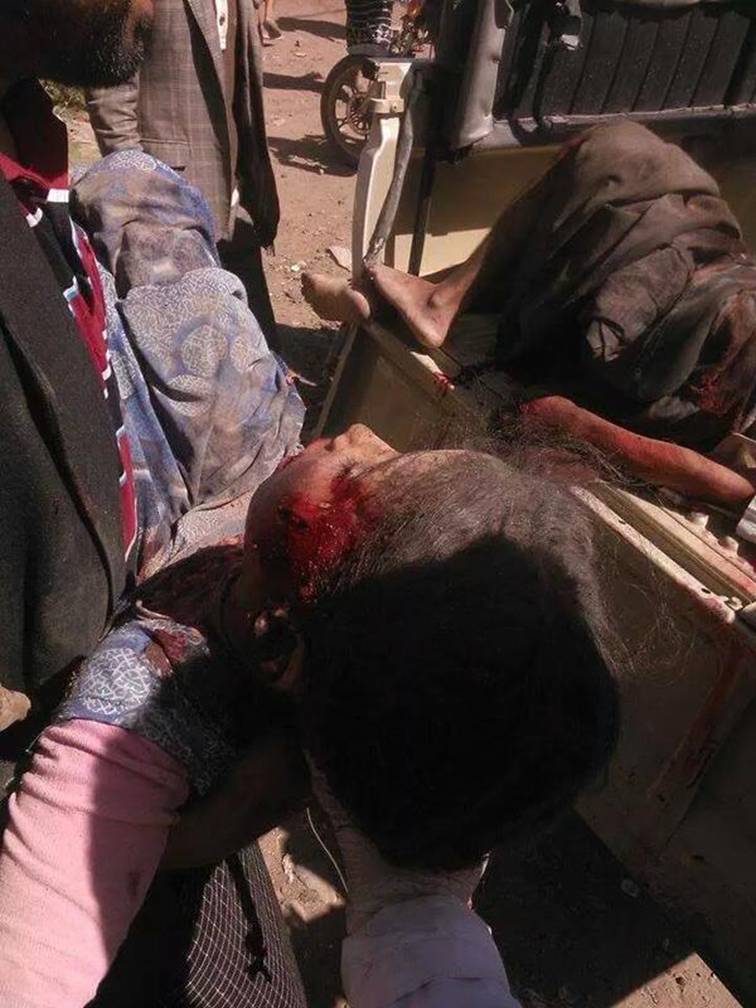 <![endif]>
https://twitter.com/Fatikr/status/643829928740261888
<![if !vml]>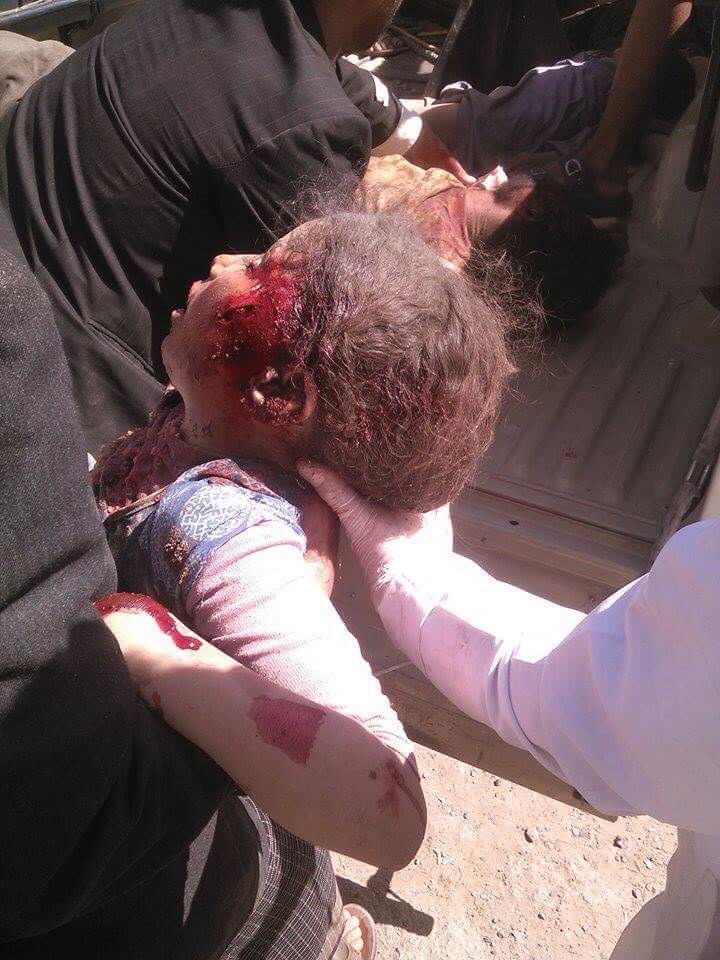 <![endif]>
https://twitter.com/HussainBukhaiti/status/643797906441416704 = https://twitter.com/Tribuneofyemen/status/643803551437721600 = https://twitter.com/YemenPostNews/status/643824239666065408 = http://newsofyemen.net/2015/09/scores-of-civilians-killed-by-saudi-uae-jets-in-bloodiest-day-in-weeks-yemencrisis-yemen/
<![if !vml]>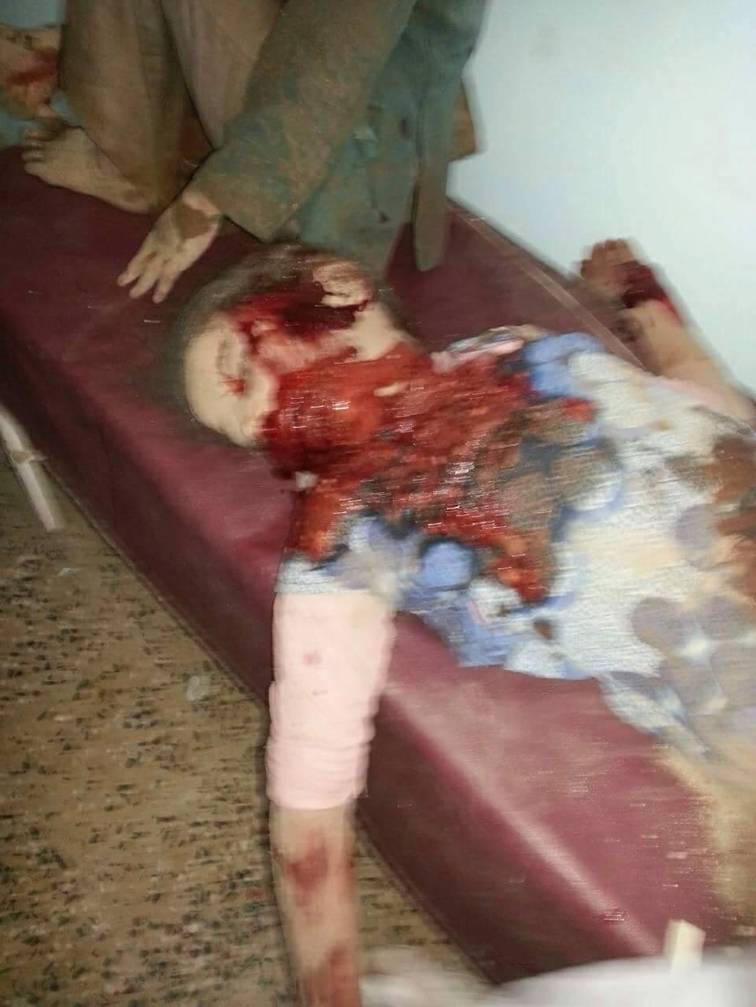 <![endif]>
The same girl as the two photos above  –  Dasselbe Mädchen wie die Fotos darüber
https://twitter.com/Fatikr/status/643829928740261888 = https://twitter.com/Tribuneofyemen/status/643803551437721600 = http://newsofyemen.net/2015/09/scores-of-civilians-killed-by-saudi-uae-jets-in-bloodiest-day-in-weeks-yemencrisis-yemen/
<![if !vml]>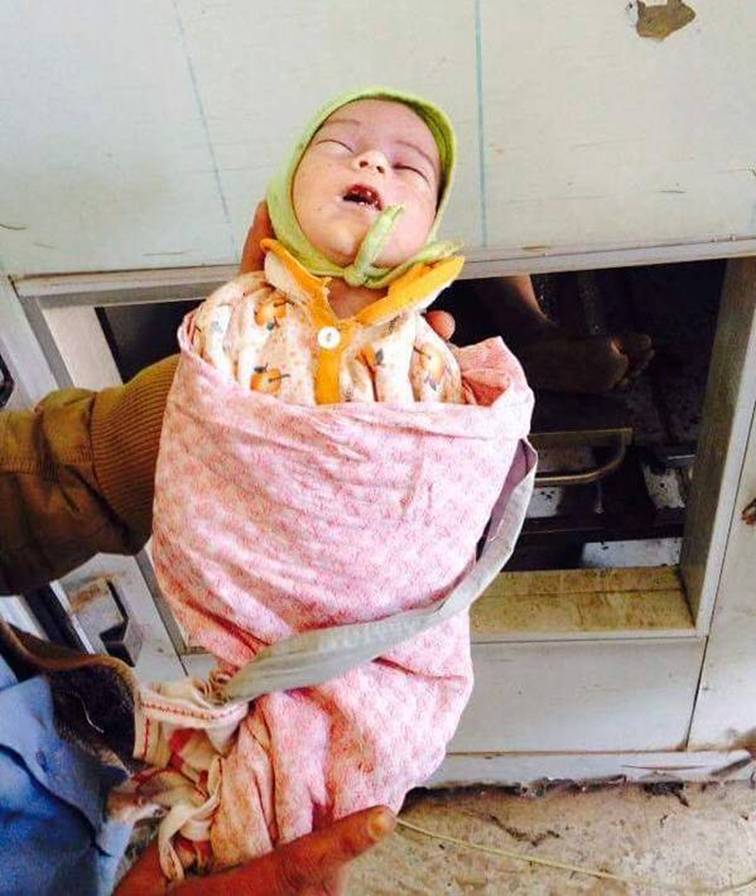 <![endif]>
A baby of 10 days was killed, also two following photos  –  Ein Baby von 10 Tagen wurde getötet, auch die beiden folgenden Fotos
https://twitter.com/Tribuneofyemen/status/643803551437721600 = https://twitter.com/salaahzy/status/643921982036119552
<![if !vml]>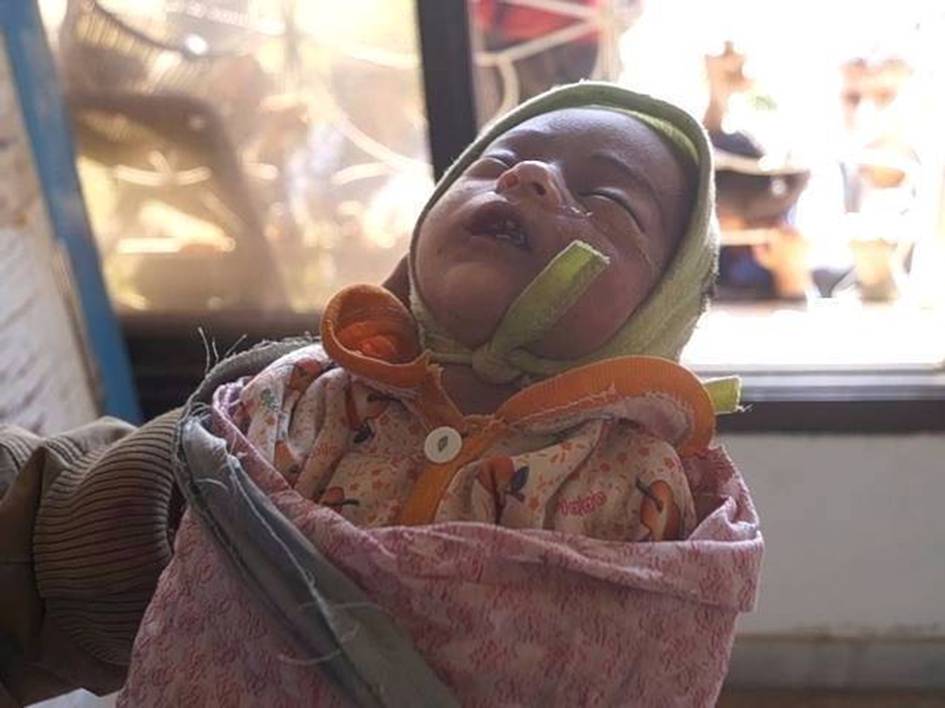 <![endif]>
https://www.facebook.com/yemenipress/posts/867997336586813 = https://twitter.com/war_2015yemen/status/643821117631807488 = https://twitter.com/salaahzy/status/643796045965602816 = https://twitter.com/HussainBukhaiti/status/643868187046641664 = https://twitter.com/ijassat/status/643891928392704004 = https://twitter.com/Fatikr/status/643891464661893120
(Also in films  –  Auch in Filmen: https://www.youtube.com/watch?v=WmHOiukXUhM and https://www.youtube.com/watch?v=sDBCsdb0BNI)
<![if !vml]>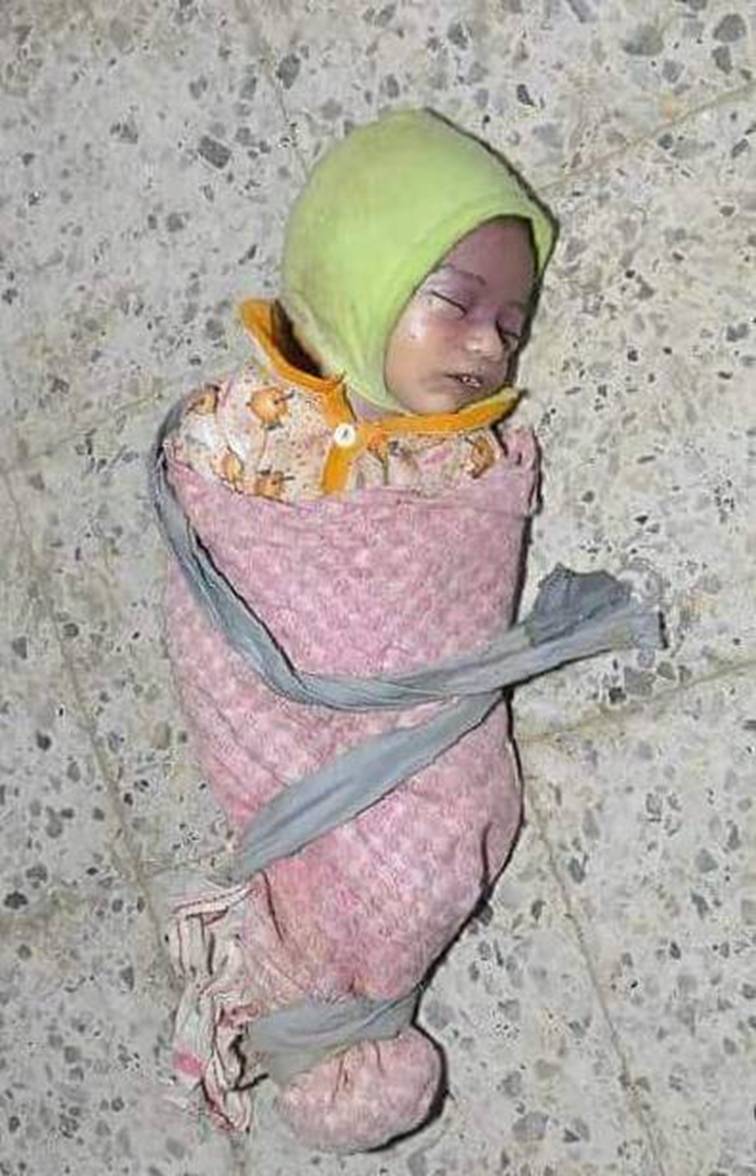 <![endif]>
https://twitter.com/HussainBukhaiti/status/643868187046641664 = https://twitter.com/Fatikr/status/643891464661893120
<![if !vml]>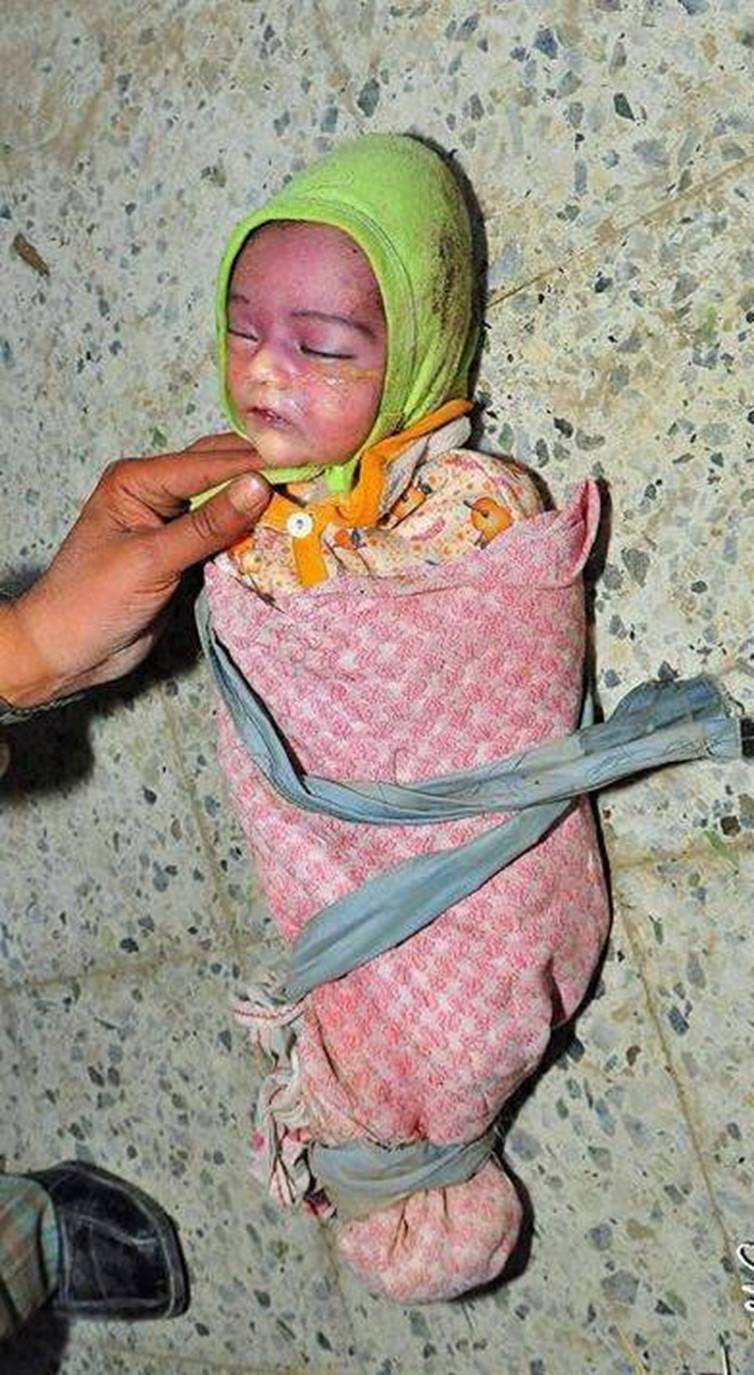 <![endif]>
Photo: Ameen Alshami  https://www.facebook.com/yemenipress/posts/867997336586813
<![if !vml]>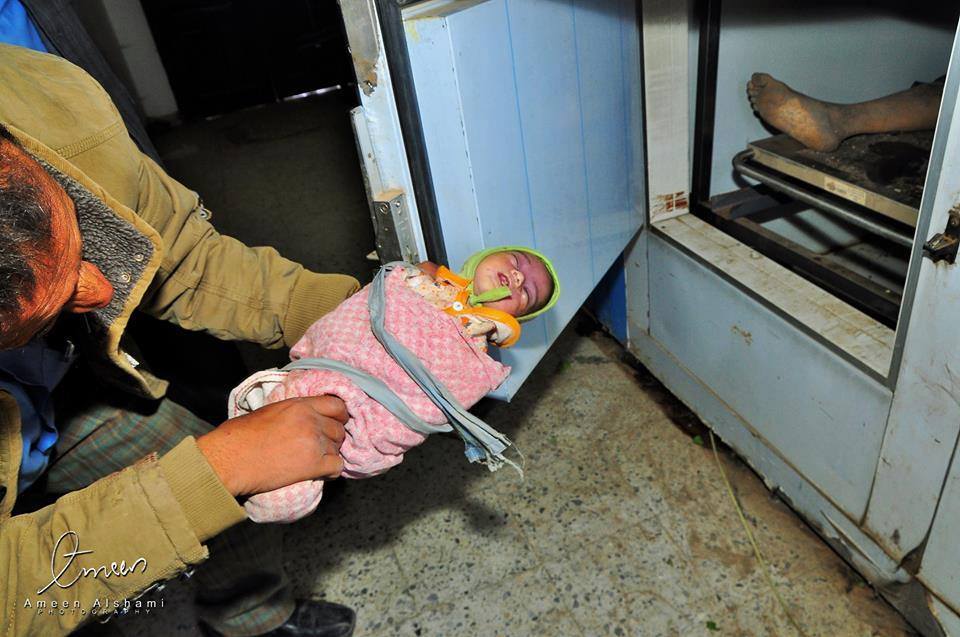 <![endif]>
Photo: Ameen Alshami  https://www.facebook.com/yemenipress/posts/867997336586813
<![if !vml]>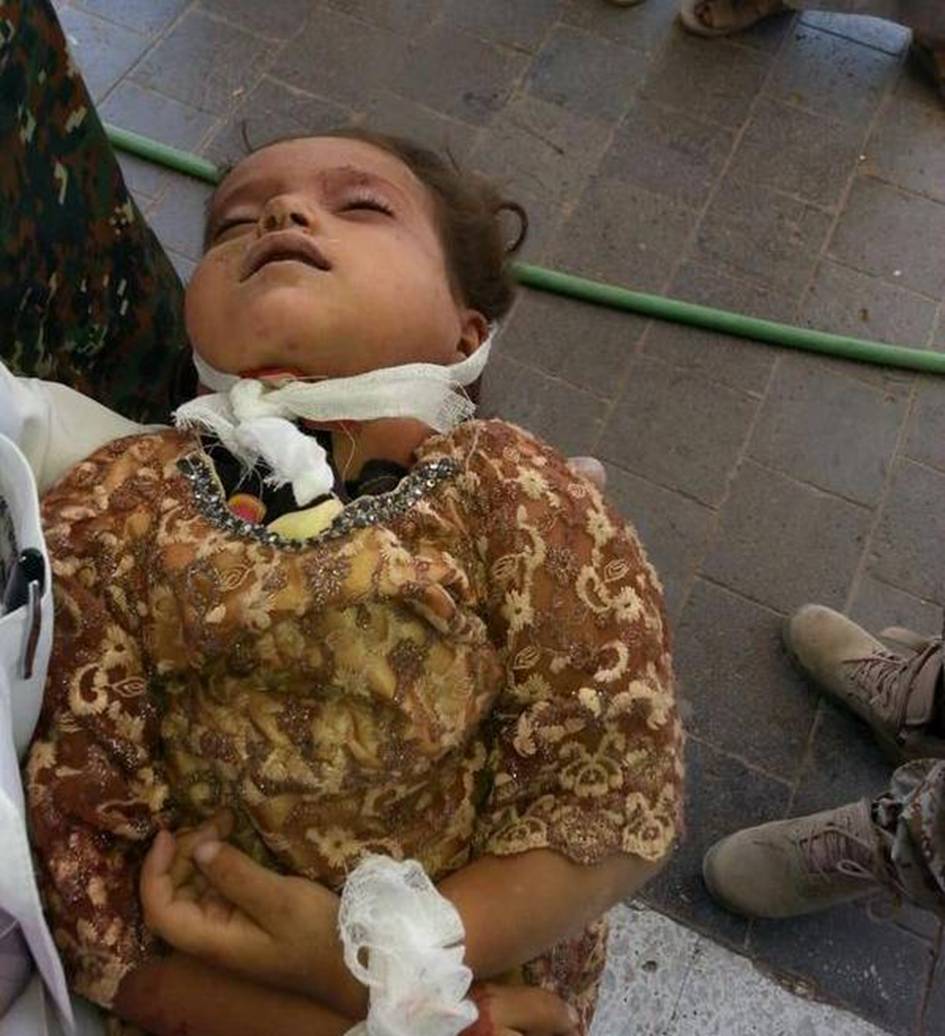 <![endif]>
Most propably also this raid  –  sehr wahrscheinlich auch dieser Angriff
https://twitter.com/algahlany/status/643878512797990912
<![if !vml]>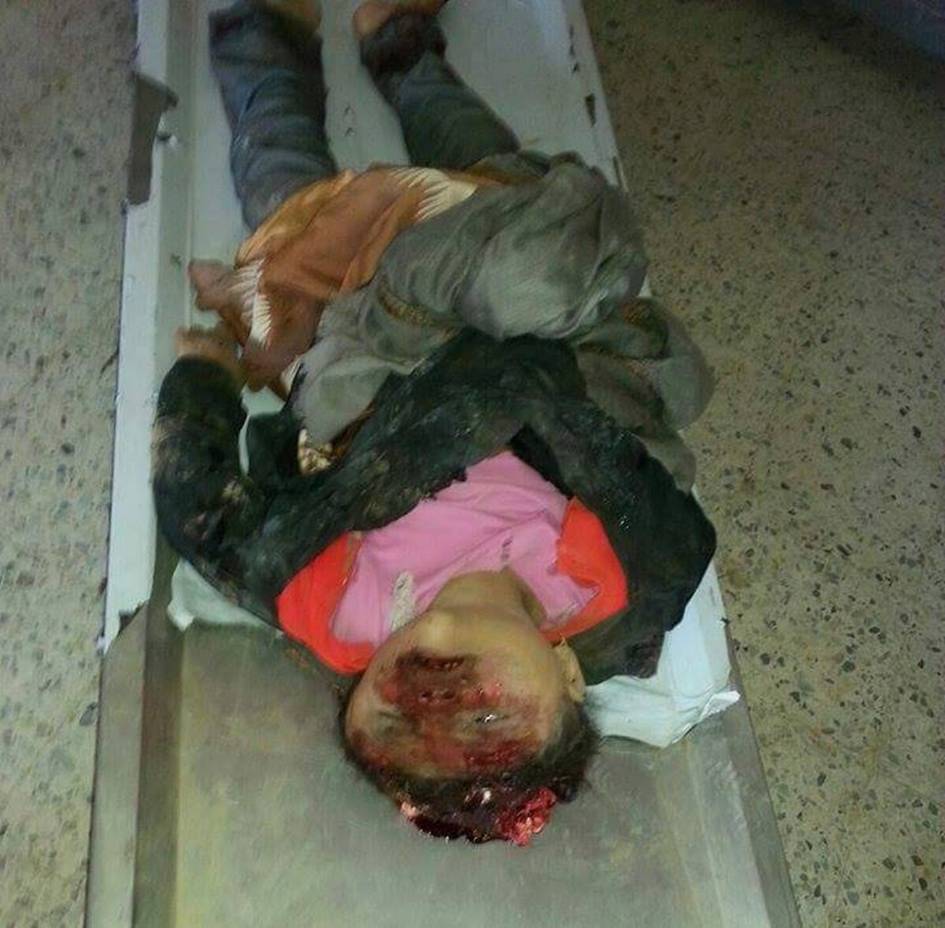 <![endif]>
This boys skull is smashed  –  Der Schädel dieses Jungen ist zerquetscht
https://www.facebook.com/yemenipress/posts/867997336586813 = https://twitter.com/war_2015yemen/status/643821459530387456 = https://twitter.com/HussainBukhaiti/status/643868187046641664
<![if !vml]>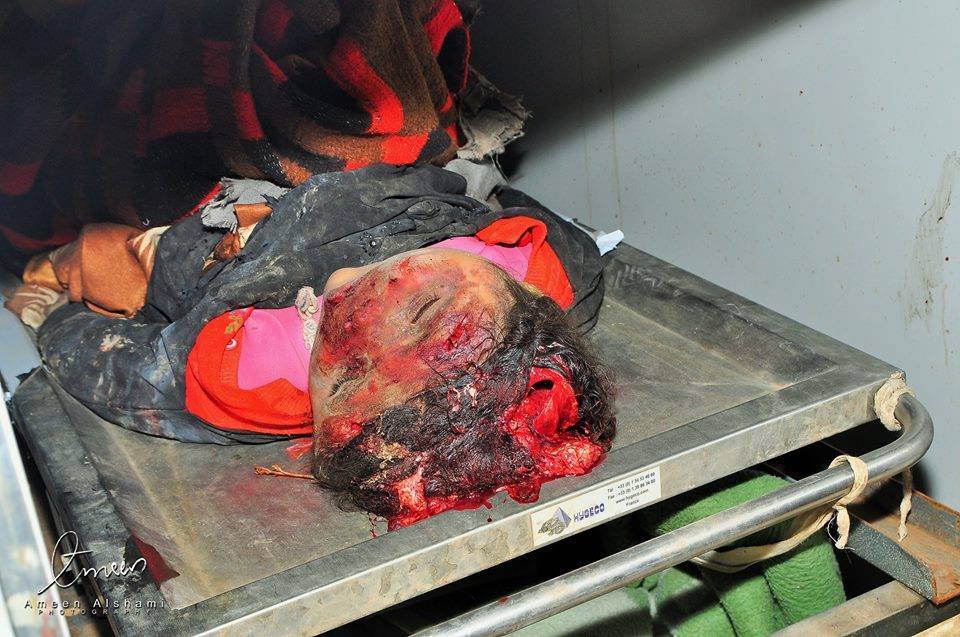 <![endif]>
Photo: Ameen Alshami  https://www.facebook.com/yemenipress/posts/867997336586813 = https://twitter.com/Fatikr/status/643932988573659136
(Also in film  –  Auch in Film: https://www.youtube.com/watch?v=sDBCsdb0BNI)
<![if !vml]>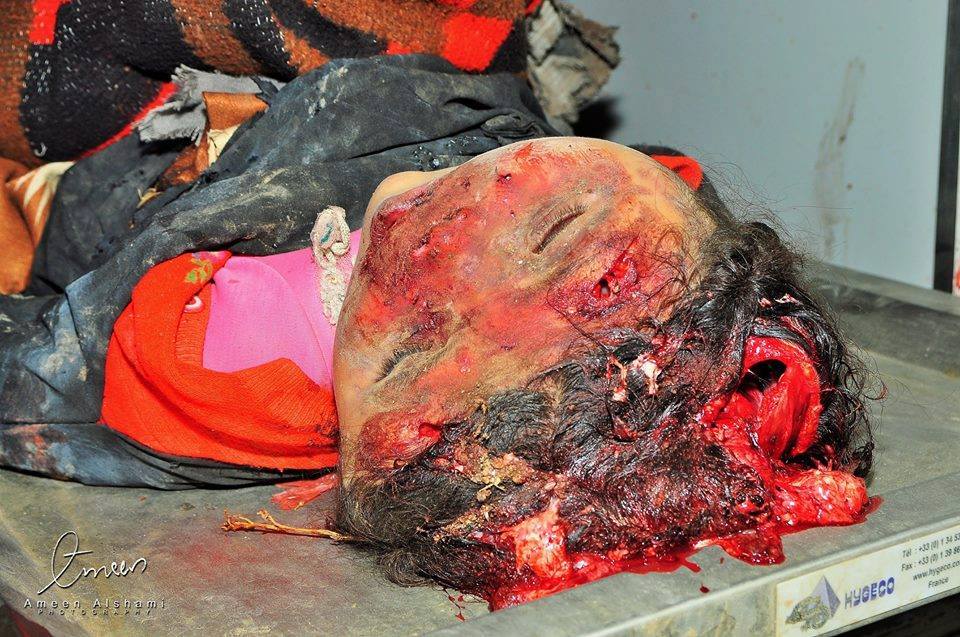 <![endif]>
Photo: Ameen Alshami https://www.facebook.com/yemenipress/posts/867997336586813 = https://twitter.com/Fatikr/status/643932988573659136 = https://twitter.com/salaahzy/status/643912795730284545
(Also in film  –  Auch in Film: https://www.youtube.com/watch?v=sDBCsdb0BNI)
<![if !vml]>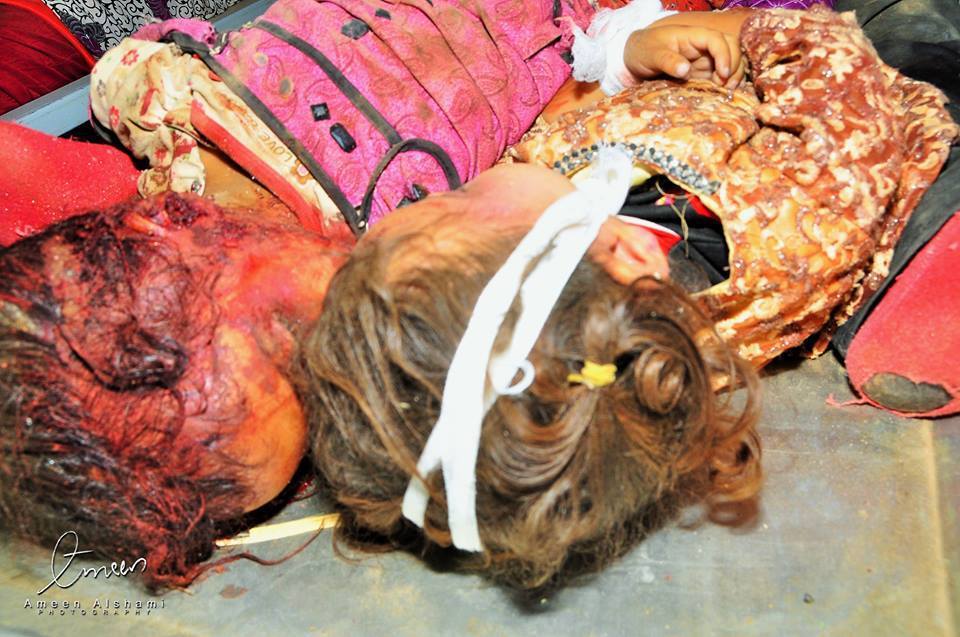 <![endif]>
Photo: Ameen Alshami  https://www.facebook.com/yemenipress/posts/867997336586813 = https://twitter.com/Fatikr/status/643932988573659136
(Also in film  –  Auch in Film: https://www.youtube.com/watch?v=sDBCsdb0BNI)
<![if !vml]>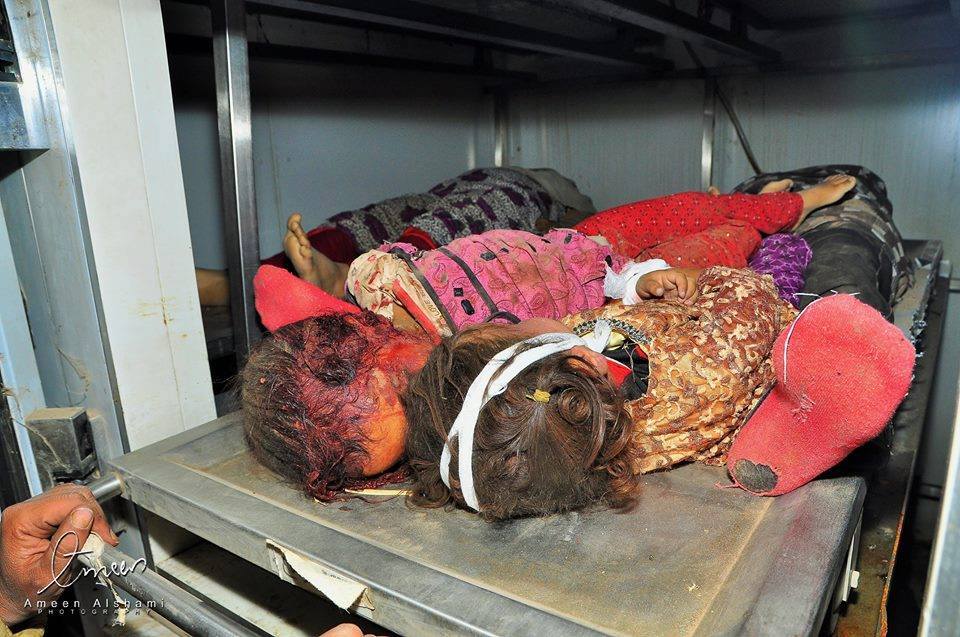 <![endif]>
Photo: Ameen Alshami  https://twitter.com/Fatikr/status/643932988573659136
(Also in films  –  Auch in Filmen: https://www.youtube.com/watch?v=sDBCsdb0BNI and https://www.youtube.com/watch?v=WmHOiukXUhM)