Saudi Coalition air raid at Jiyah, al Mahabsha area, Hajjah province, September 24, 2015
Luftschlag der saudischen Koalition auf Jiyah, Gebiet al Mahabsha,
Provinz Hajjah, 24. September 2015
The home of Al Senbali family was hit. 6 people were killed, mostly children, and 20 were injured.
Sept. 24 in 2015 was the Islamic holiday of Eid al Adha (feast of sacrifice). For that day, the children get new clothes.
These children wear their new Eid clothes. They became their burial gowns
Das Haus der Familie Al Senbali wurde getroffen. 6 Menschen starben, überwiegend Kinder, 20 wurden verletzt.
Der 24. September ist 2015 der islamische Feiertag Eid al Adha (Opferfest). Für diesen Tag bekommen die Kinder neue Kleidung.
Diese Kinder tragen ihre neuen Eid-Kleidung. Sie wurde ihr Totenkleid
<![if !vml]>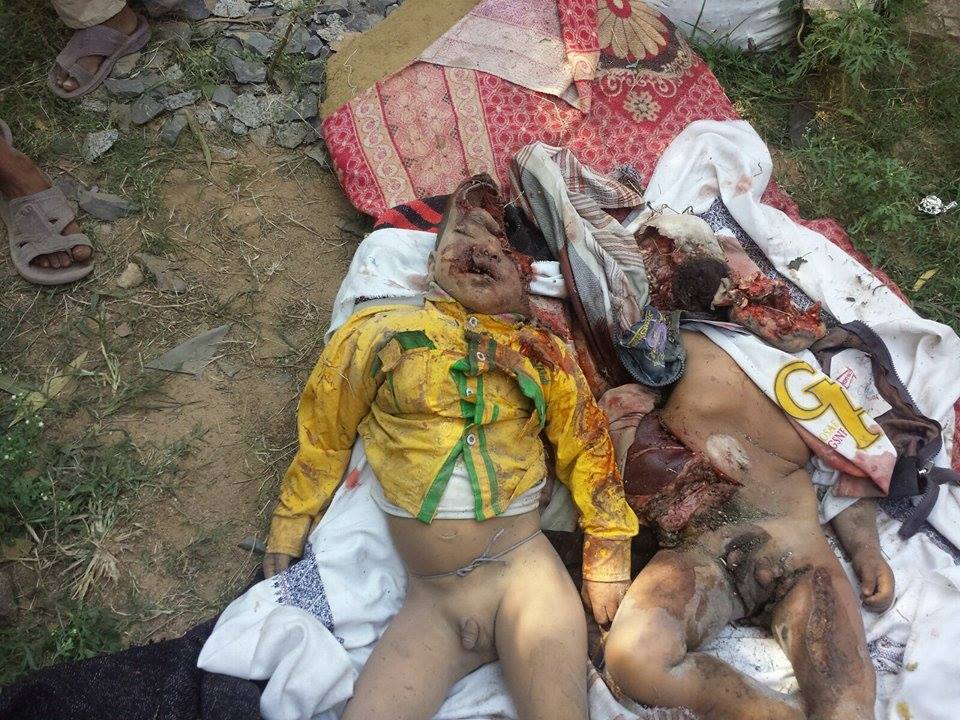 <![endif]>
https://www.facebook.com/yemenipress/posts/872120199507860
<![if !vml]>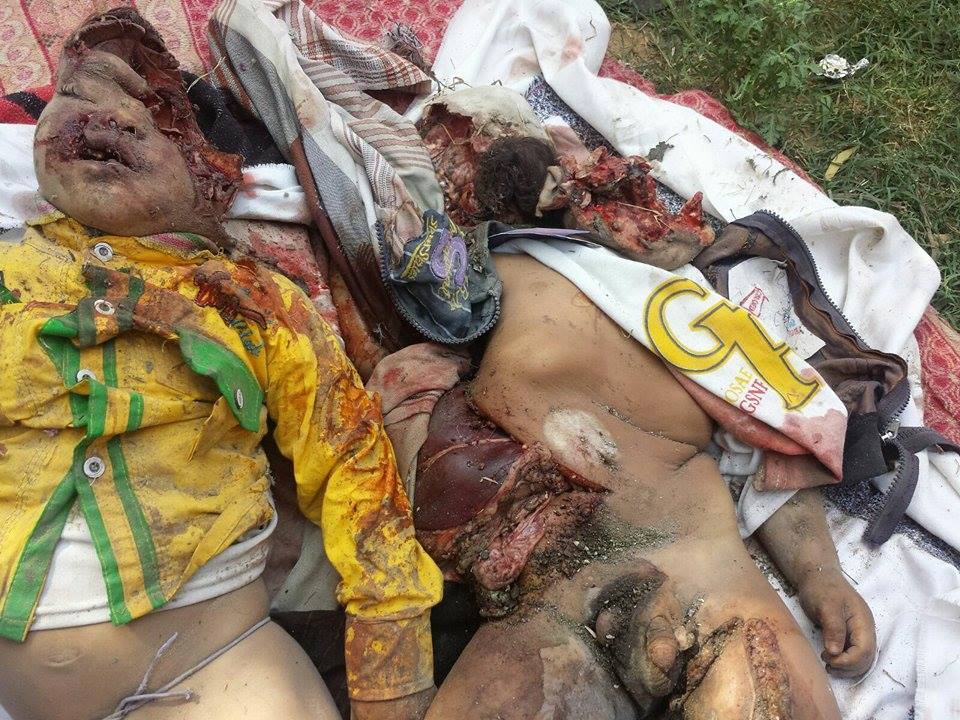 <![endif]>
https://www.facebook.com/yemenipress/posts/872120199507860
<![if !vml]>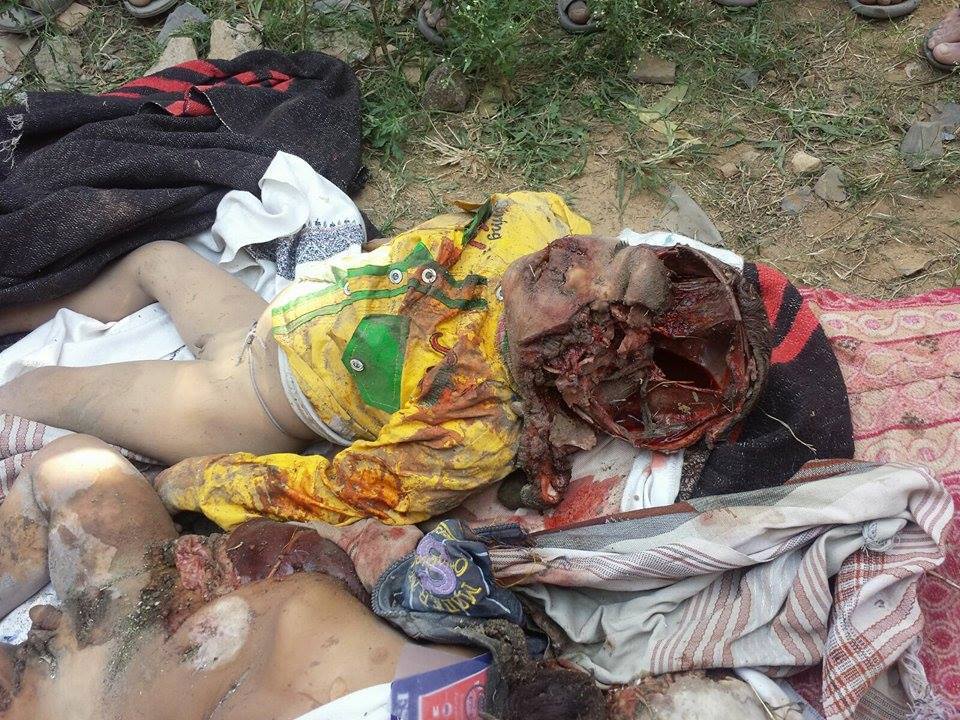 <![endif]>
https://www.facebook.com/yemenipress/posts/872120199507860
<![if !vml]>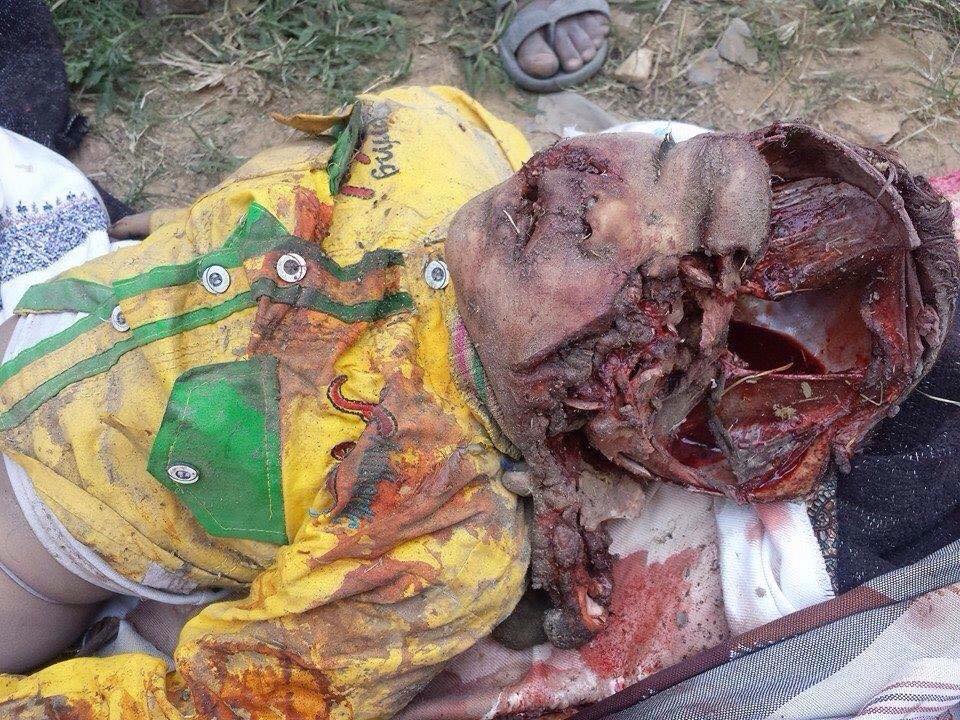 <![endif]>
https://www.facebook.com/yemen.crisis/posts/515919971907577 = https://twitter.com/salaahzy/status/646987535319601152 = https://twitter.com/narrabyee/status/646984239875907584  = https://twitter.com/HussainBukhaiti/status/646986684106608640
<![if !vml]>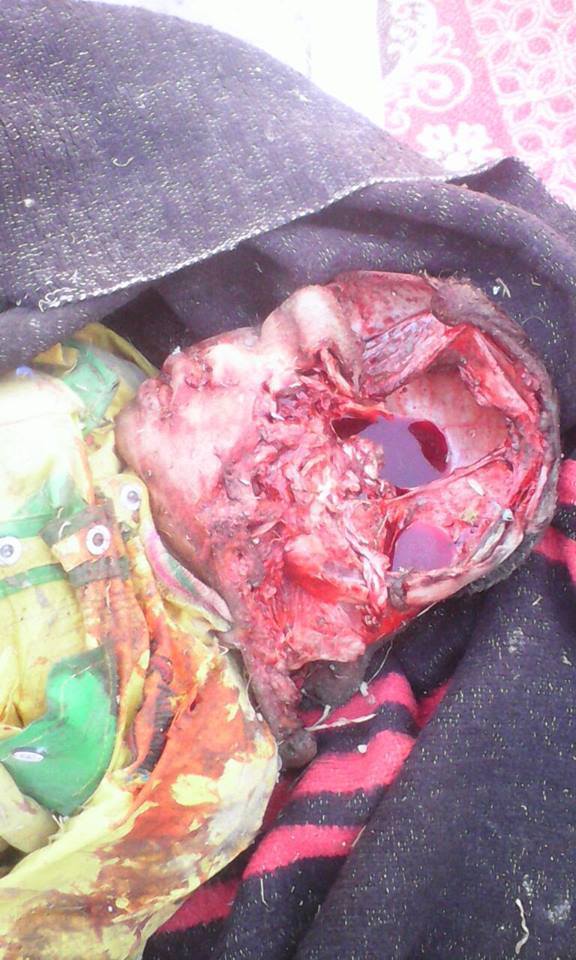 <![endif]>
https://www.facebook.com/yemenipress/posts/872120199507860
<![if !vml]>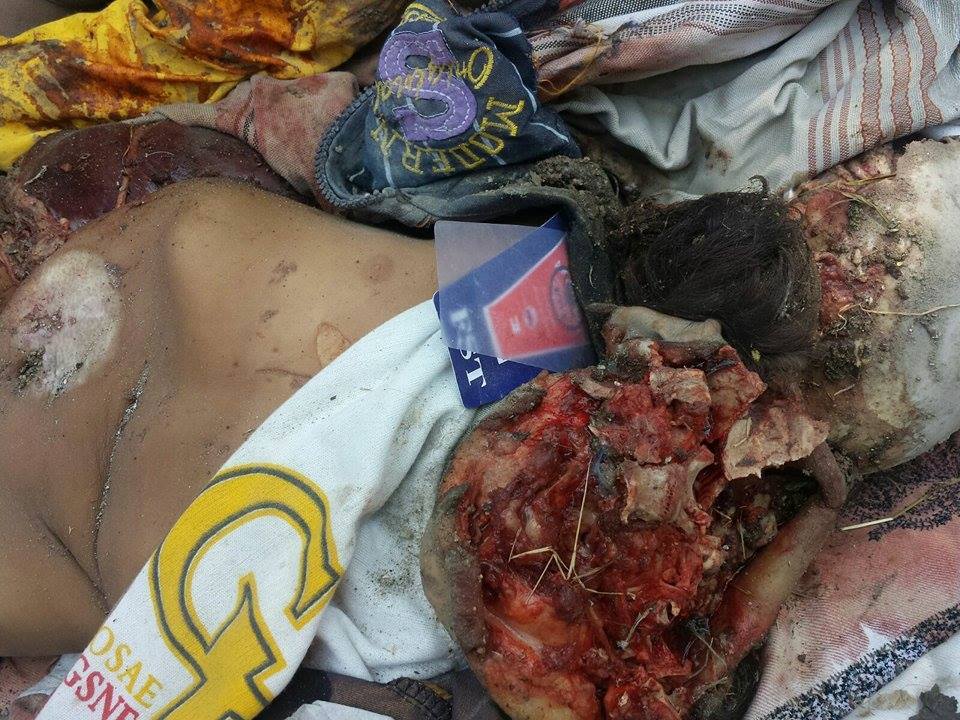 <![endif]>
https://www.facebook.com/yemenipress/posts/872120199507860
<![if !vml]>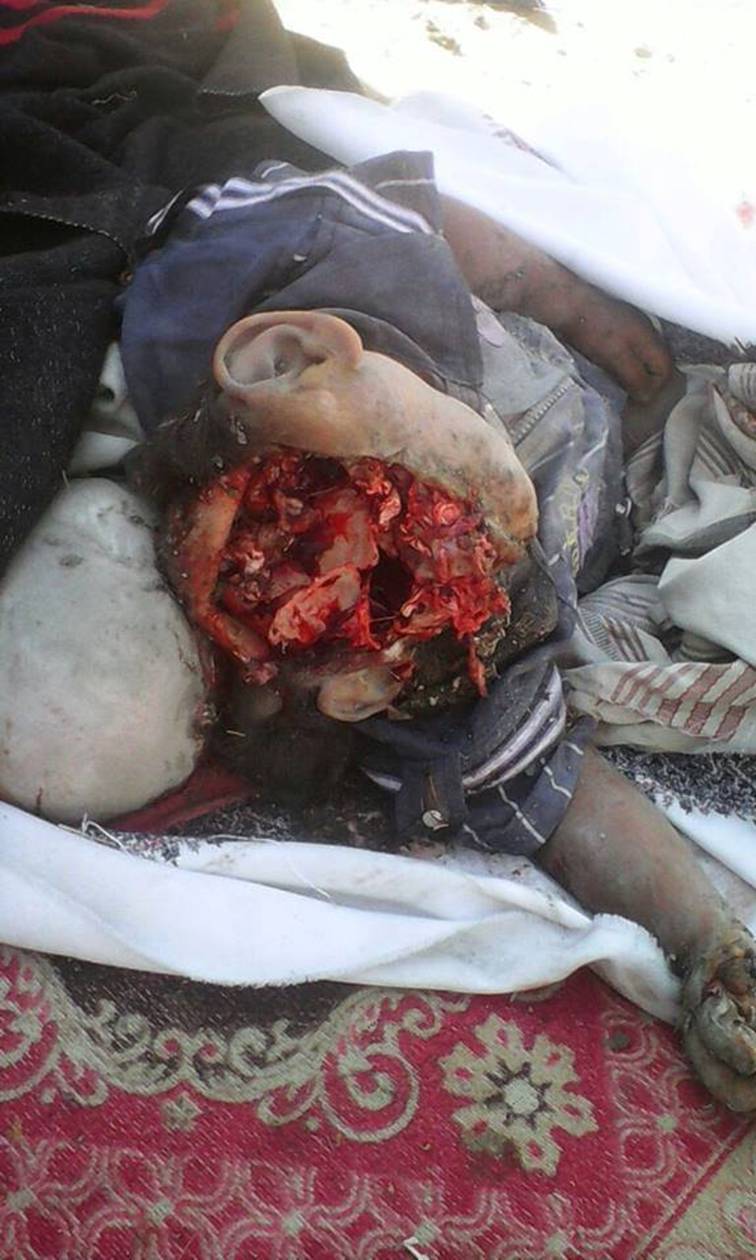 <![endif]>
https://www.facebook.com/yemenipress/posts/872120199507860
<![if !vml]>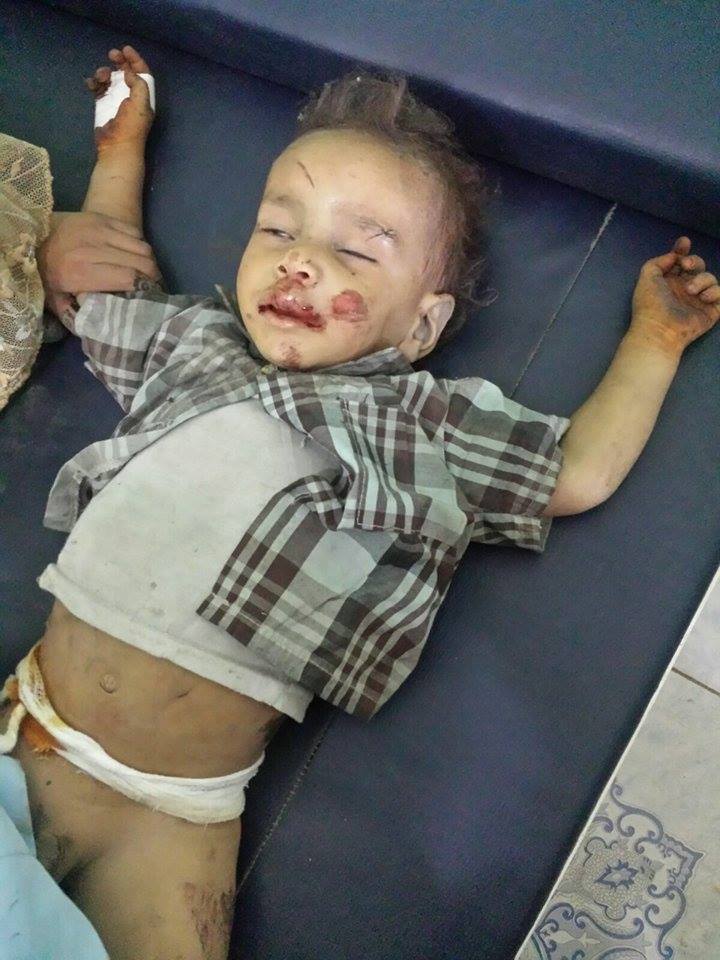 <![endif]>
This boy lost most of his family and his eyesight  –  Dieser Junge verlor den Großteil der Familie und das Augenlicht
https://www.facebook.com/yemenipress/posts/872120199507860
<![if !vml]>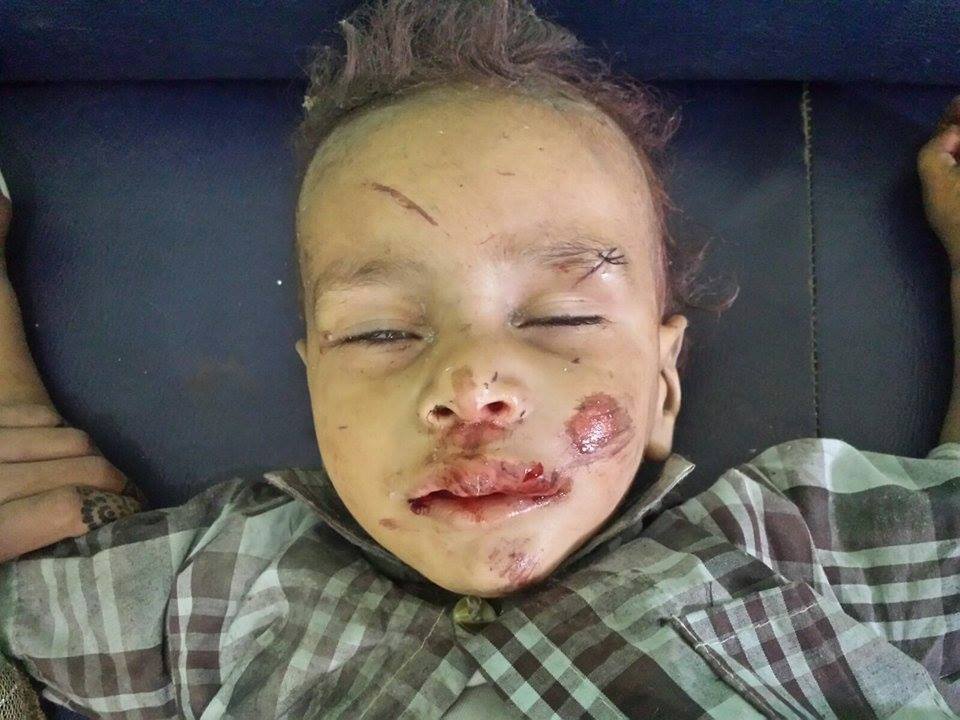 <![endif]>
https://www.facebook.com/yemenipress/posts/872120199507860
<![if !vml]>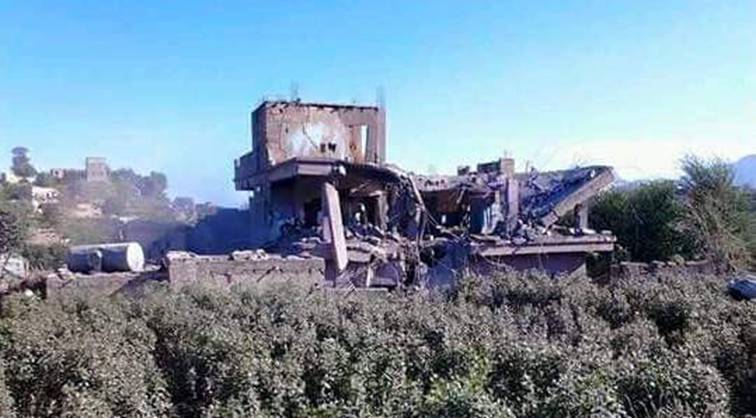 <![endif]>
https://twitter.com/Fatikr/status/647091714860015616
<![if !vml]>
<![endif]>
https://www.facebook.com/yemenipress/posts/872120199507860
<![if !vml]>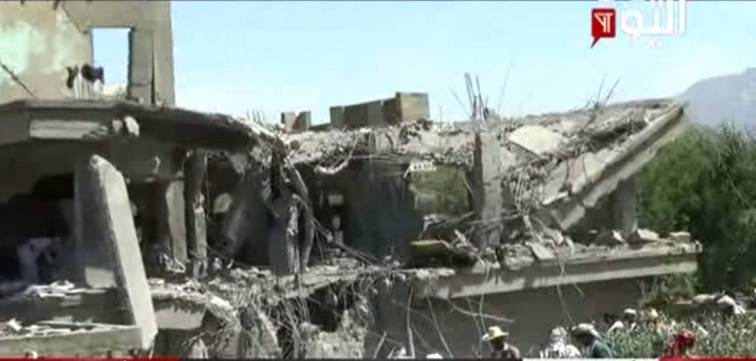 <![endif]>
Film: https://www.youtube.com/watch?v=yspJ4Gwzo24
<![if !vml]>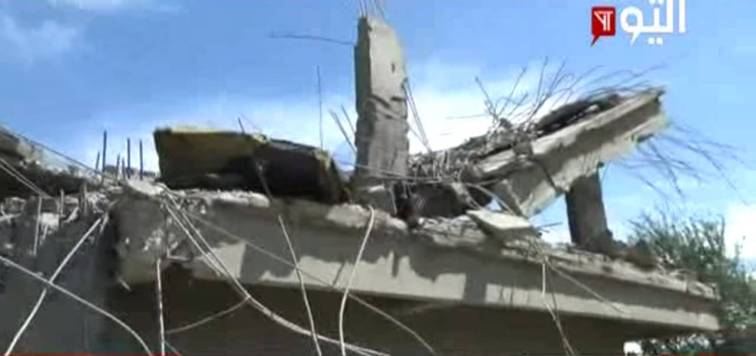 <![endif]>
Film: https://www.youtube.com/watch?v=yspJ4Gwzo24
<![if !vml]>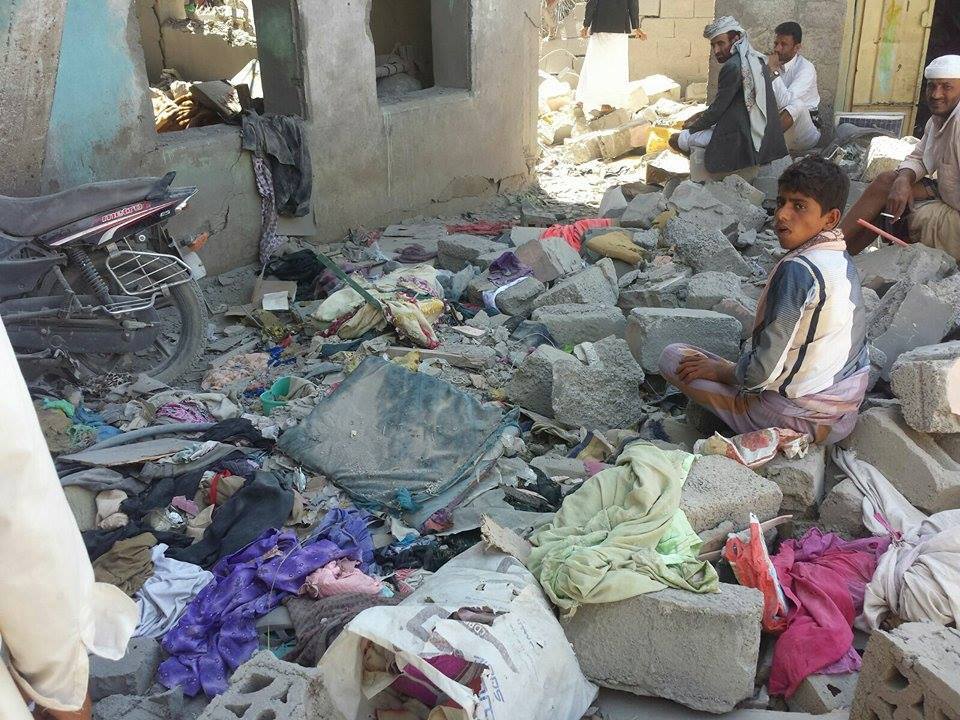 <![endif]>
https://www.facebook.com/yemenipress/posts/872120199507860
<![if !vml]>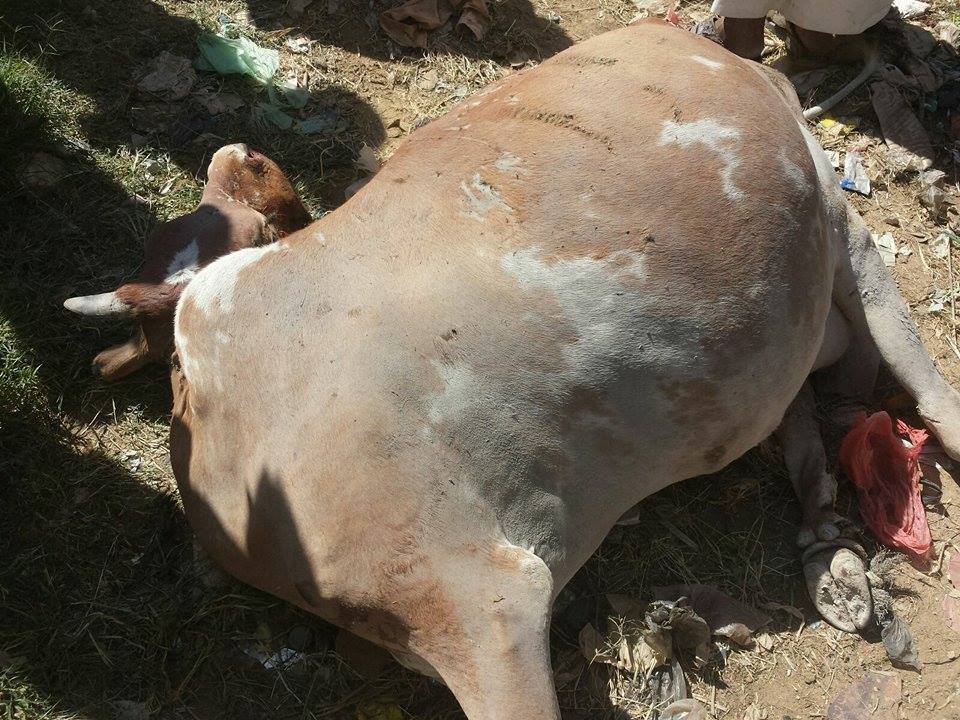 <![endif]>
https://www.facebook.com/yemenipress/posts/872120199507860
<![if !vml]>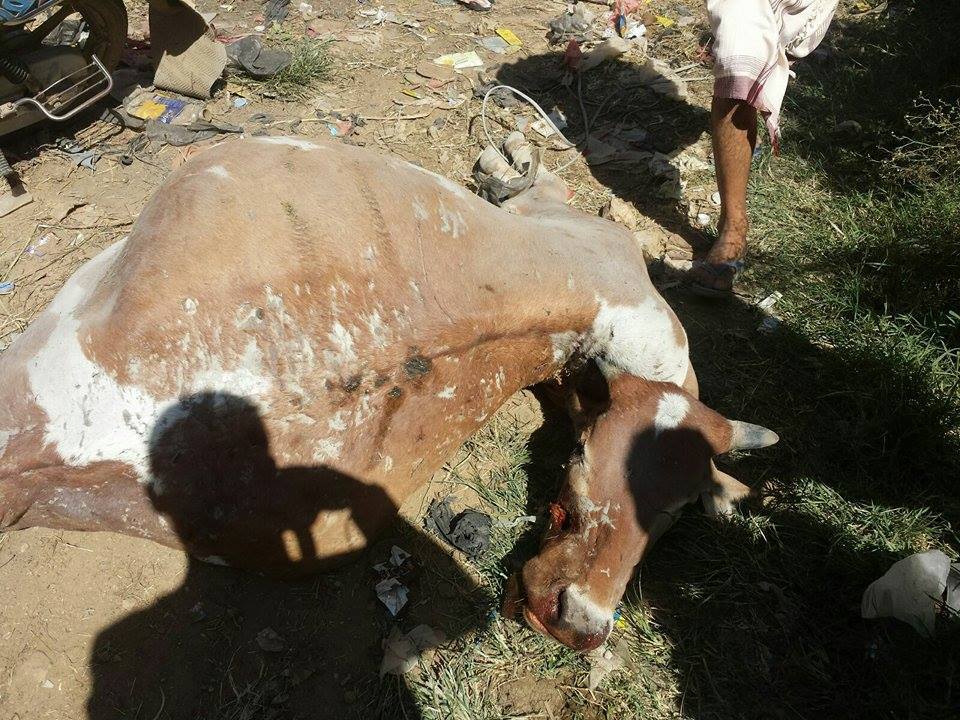 <![endif]>
https://www.facebook.com/yemenipress/posts/872120199507860
<![if !vml]>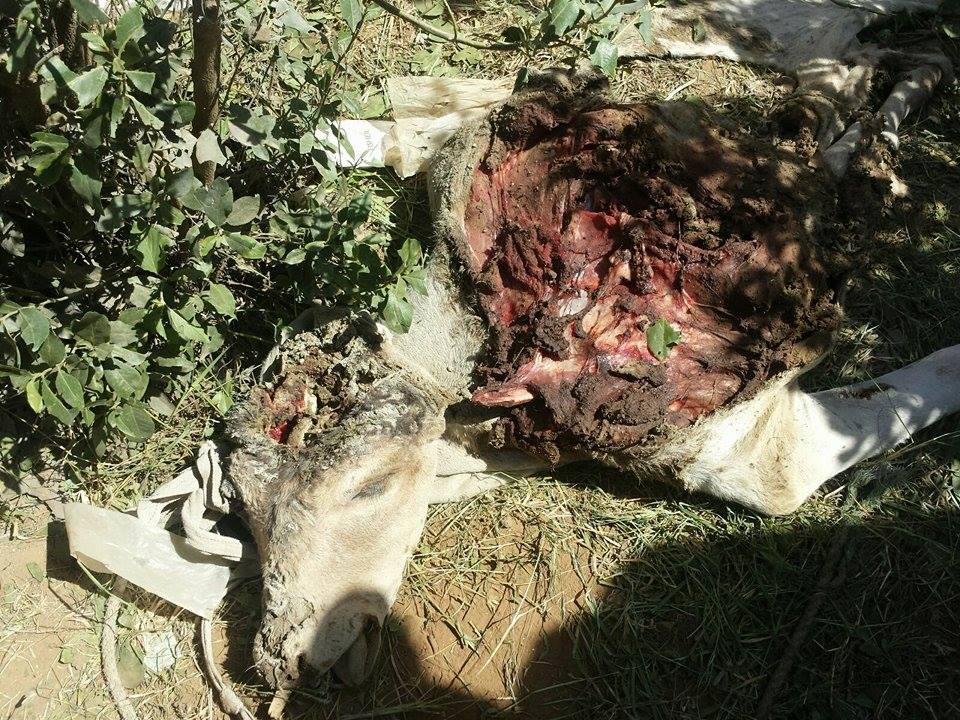 <![endif]>
https://www.facebook.com/yemenipress/posts/872120199507860
<![if !vml]>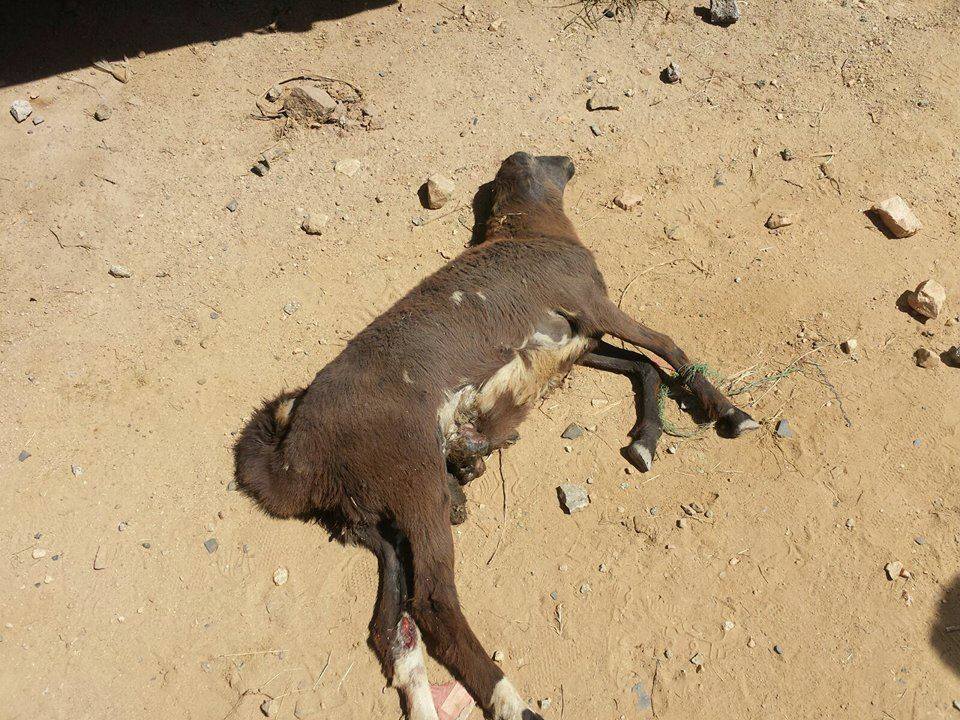 <![endif]>
https://www.facebook.com/yemenipress/posts/872120199507860
<![if !vml]>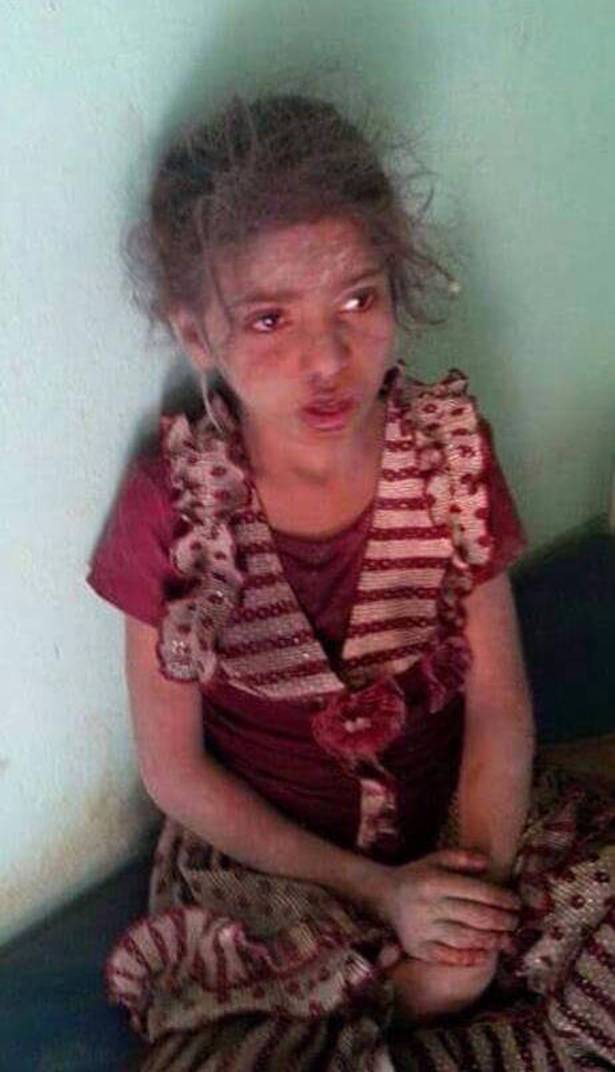 <![endif]>
She survived, the henna tattoos for the Eid holiday still at her arms, having lost most of her family
Sie überlebte, die Henna-Tattoos für das Eid-Fest noch an den Armen, ihre Familie hat sie fast ganz verloren
https://www.facebook.com/yemen.crisis/posts/515919971907577 = https://twitter.com/YemenPostNews/status/647042477317185536
Images also at  –  Bilder auch unter:
https://www.facebook.com/yemen.crisis/posts/515919971907577
https://twitter.com/salaahzy/status/646987535319601152
https://twitter.com/narrabyee/status/646984239875907584
https://twitter.com/HussainBukhaiti/status/646986684106608640
https://twitter.com/salaahzy/status/646985722893721601
https://twitter.com/salaahzy/status/646984850163953665
https://twitter.com/narrabyee/status/646984140093435906
https://twitter.com/salaahzy/status/646983799218171904
https://twitter.com/narrabyee/status/646983885893439490
Film:
https://www.youtube.com/watch?v=yspJ4Gwzo24