Gorlovka, the tortured city, II
<![if !supportEmptyParas]> <![endif]>
Gorlovka, die gefolterte Stadt, II
<![if !supportEmptyParas]> <![endif]>
<![if !supportEmptyParas]> <![endif]>
The large-scale military operations fail the desired effect, paramilitary death squads like the Azov take punitive actions against individual families, victims and even small children.The photographic material is a irrefutable witness of the complaints, which all are given under the fear and threat of reprisal. Doctors in hospitals certify that the death of citizens came from heavy injuries caused by sharp instruments and that there are some signs of strangulation and mutilation by knives, scissors and metal rods or wires (original text translated from Greek)
<![if !supportEmptyParas]> <![endif]>
Die groß angelegten militärischen Operationen bringen nicht den gewünschten Effekt, paramilitärische Todesschwadronen wie Azov unternehmen Strafaktionen gegen einzelne Familien, Opfer und selbst gegen kleine Kinder. Das fotografische Material ist ein unwiderlegbarer Zeuge der Anklagen, die alle unter der Angst und der Drohung von Repressalien erhoben werden. Ärzte in den Krankenhäusern bestätigen, dass der Tod der Mitbürger von schweren Verletzungen stammt, die von scharfen Instrumenten verursacht wurden, und dass es einige Anzeichen von Strangulierungen und Verstümmelungen durch Messer, Scheren, Metallstangen und Draht gibt (Originaltext, übersetzt aus dem Griechischen)
<![if !supportEmptyParas]> <![endif]>
<![if !vml]>
<![endif]>
<![if !supportEmptyParas]> <![endif]>
<![if !vml]>
<![endif]>
<![if !supportEmptyParas]> <![endif]>
<![if !vml]>
<![endif]>
<![if !supportEmptyParas]> <![endif]>
<![if !vml]>
<![endif]>
<![if !supportEmptyParas]> <![endif]>
Source / Quelle: http://dimpenews.com/tag/πόλεμος-στην-ουκρανία/, Aug. 9
<![if !supportEmptyParas]> <![endif]>
<![if !supportEmptyParas]> <![endif]>
August 14 (?) a family of three driving in the car came under fire and lost their lives. The father on the driver's seat was riddled by the gunfire. The mother, seating on the back seat holding the little boy in her arms, died from the heavy wound in the head.
<![if !supportEmptyParas]> <![endif]>
Am 14. (?) August geriet eine dreiköpfige Familie in ihrem Auto unter Feuer, alle kamen ums Leben. Der Vater auf dem Fahrersitz wurde regelrecht zerfleischt. Die Mutter, die auf dem Rücksitz ihren Sohn in den Armen hielt, starb an der schweren Kopfverletzung.
<![if !supportEmptyParas]> <![endif]>
<![if !vml]>
<![endif]>
<![if !supportEmptyParas]> <![endif]>
<![if !vml]>
<![endif]>
<![if !supportEmptyParas]> <![endif]>
<![if !vml]>
<![endif]>
<![if !supportEmptyParas]> <![endif]>
<![if !supportEmptyParas]> <![endif]>
<![if !supportEmptyParas]> <![endif]>
<![if !vml]>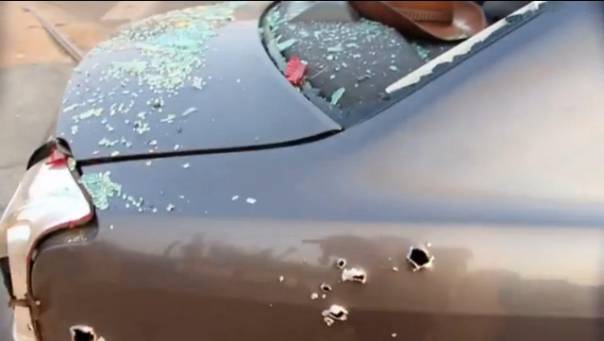 <![endif]>
<![if !supportEmptyParas]> <![endif]>
Film: https://www.youtube.com/watch?v=IZ8RiSZBCaM
<![if !supportEmptyParas]> <![endif]>
Source / Quelle: http://dimpenews.com/tag/πόλεμος-στην-ουκρανία/, Aug. 15
<![if !supportEmptyParas]> <![endif]>