Destructions, destructions, destructions…. – Zerstörungen, Zerstörungen, Zerstörungen
Meanwhile, there are lots and lots of images and films in the internet (mostly Russian speaking. i. e. hardly accessible to "Westeners") showing more or less heavy destructions of cities, and, as this is the greatest part of every city and village, of homes, homes, homes… And every day they are getting more. It is impossible to document all this or even to show only a small cross section of it. Imagine: How many people already have lost their homes, and there will be no more possibility for them to stay there. Just try to imagine how it will be to stay a winter in such a ruined "home", with the prices for heating having exploded in the last months, or even without any heating. Well, all these people who lived there have been expelled – was this one reason more why all this bombing and destruction has been made? Here only a few photos, selected just by chance.
Mittlerweile gibt es riesige Mengen von Bildern und Filmen im Internet (meistens russischsprachig, d. h. für "Westler" kaum zugänglich), die mehr oder weniger heftige Zerstörungen von Städten zeigen, und, da das ja in jeder Stadt der größte Anteil an Gebäuden ist, von Wohnungen, Wohnungen, Wohnungen… Und mit jedem Tag werden es mehr. Es ist unmöglich, all das zu dokumentieren oder auch nur einen kleinen Querschnitt davon zu zeigen. Stellen Sie sich vor: Wie viele Menschen haben schon ihr Zuhause verloren, und es wird für sie keine Möglichkeit geben, weiter dort zu bleiben. Versuchen Sie sich nur einmal vorzustellen, wie es wäre, einen Winter in einem derart ruinierten "Zuhause" zu verbringen, mit Heizkostenpreisen, die in den letzten Monaten explodiert sind, oder gar ganz ohne Heizung. Nun, all die Menschen, die dort gelebt haben, sind vertrieben worden – war das vielleicht auch ein Grund mehr dafür, diese ganzen Bombardierungen und Zerstörungen zu veranstalten? Hier nur ein paar zufällig ausgewählte Bilder.
Ilovaysk (Oblast Donezk), August 17, 2014
<![if !vml]>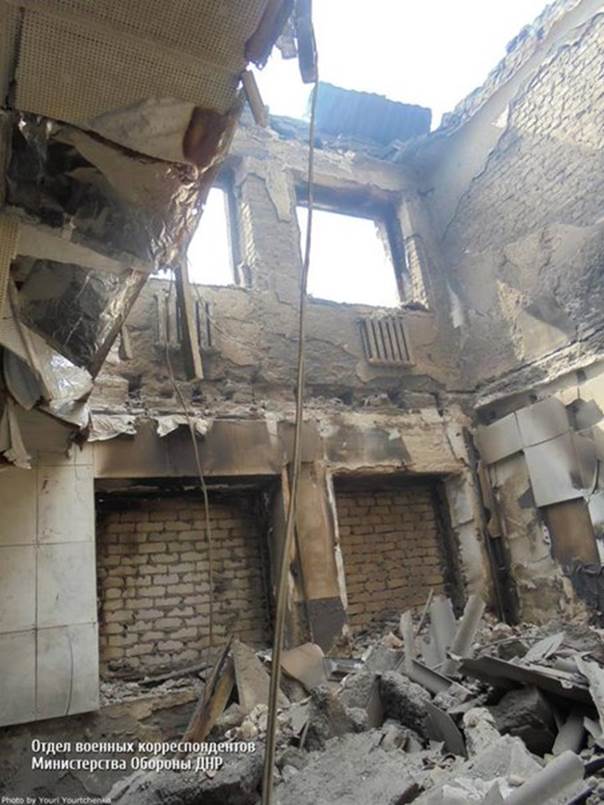 <![endif]> <![if !vml]>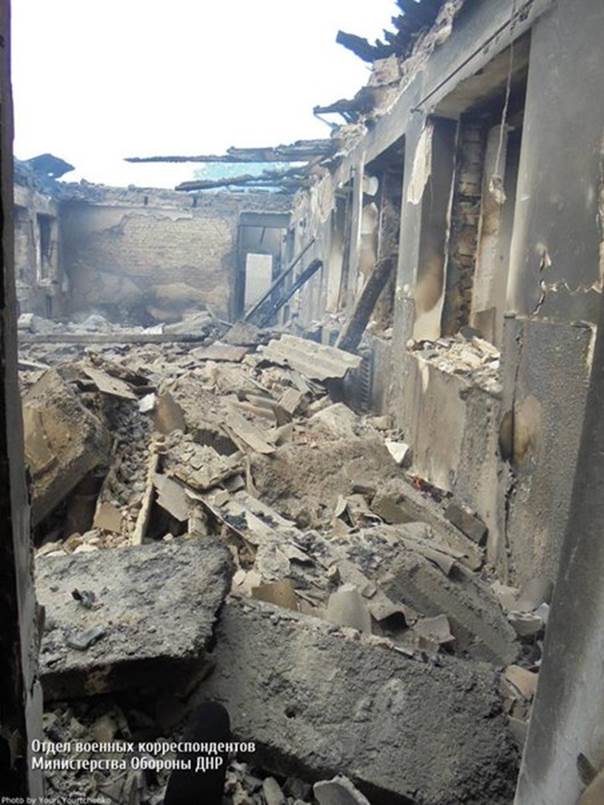 <![endif]>
<![if !vml]>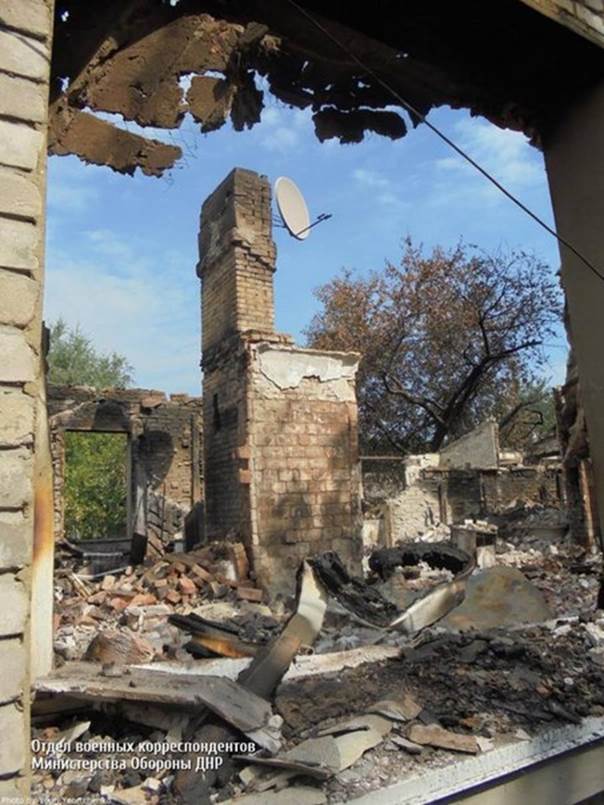 <![endif]> <![if !vml]>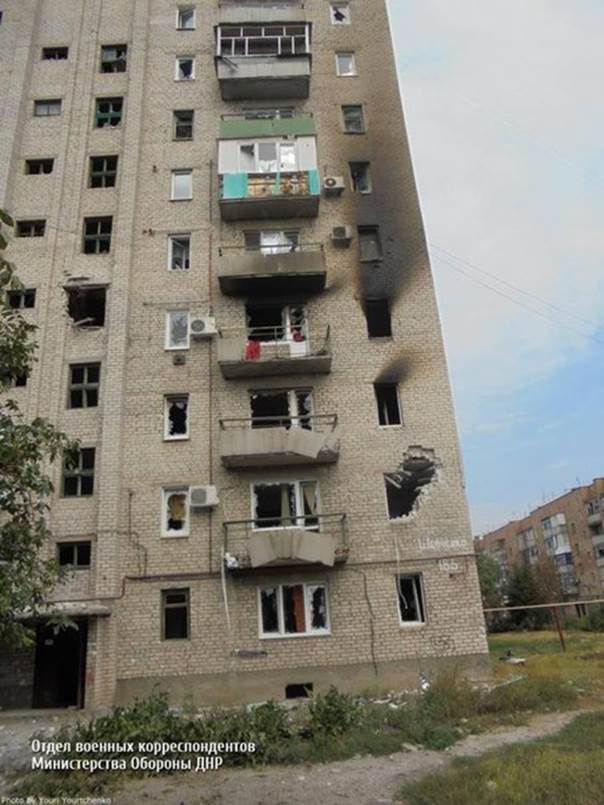 <![endif]>
<![if !vml]>
<![endif]> <![if !vml]>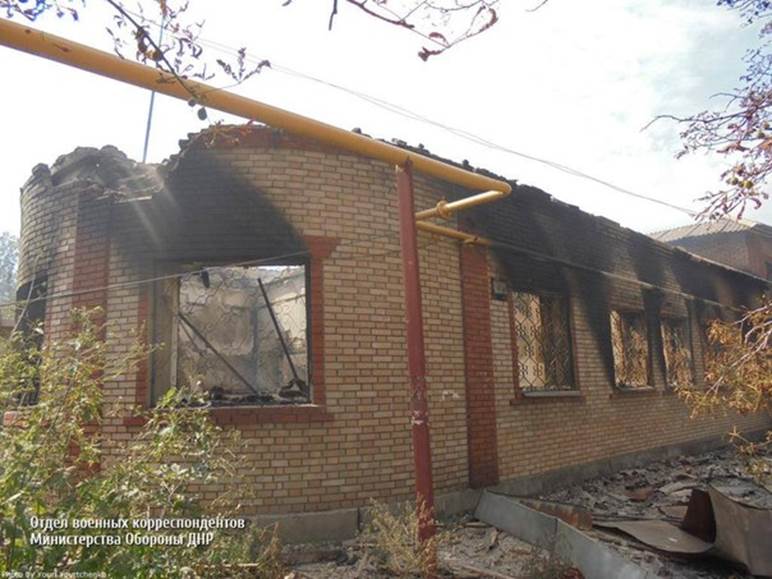 <![endif]>
Source / Quelle: http://vk.com/newrussia_mir?z=photo-31588370_336661700%2Fwall-31588370_329434 (added to the chronicle Aug. 18, 2:08 pm)
Photos: Youri Yourtshenko
At Mospino (Oblast Donezk), after an attack 40 homes burnt down, Aug. 18, 2014
In Mospino (Oblast Donezk), brannten nach einem Angriff 40 Häuser nieder, 18. August 2014
<![if !vml]>
<![endif]> <![if !vml]>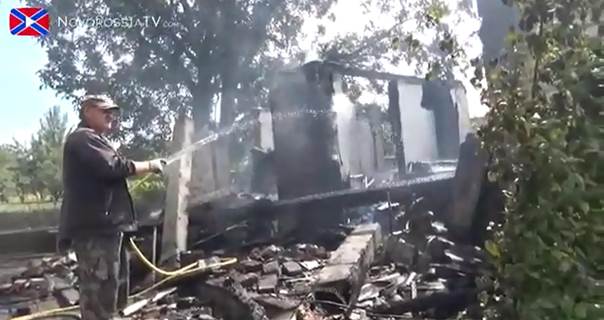 <![endif]>
<![if !vml]>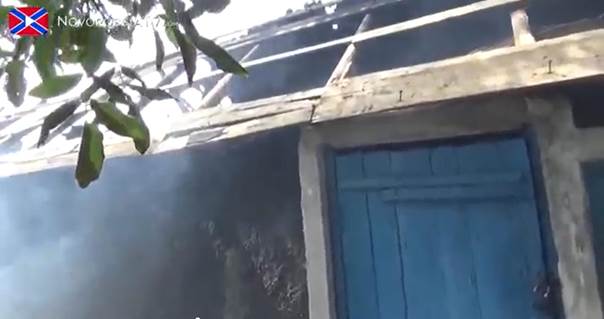 <![endif]> <![if !vml]>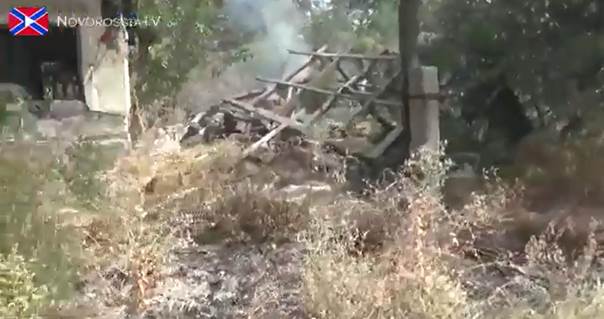 <![endif]>
<![if !vml]>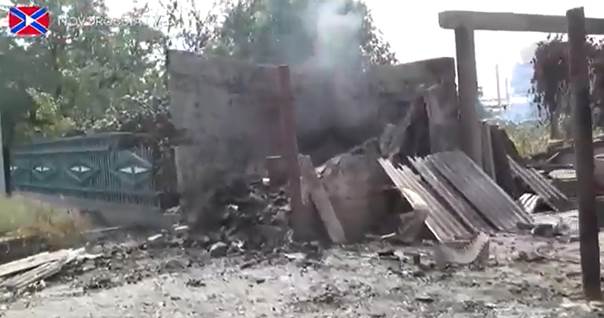 <![endif]> <![if !vml]>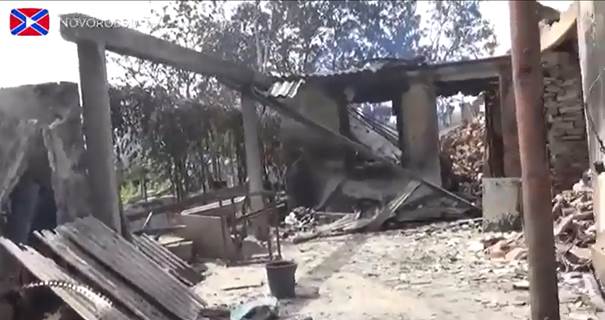 <![endif]>
<![if !vml]>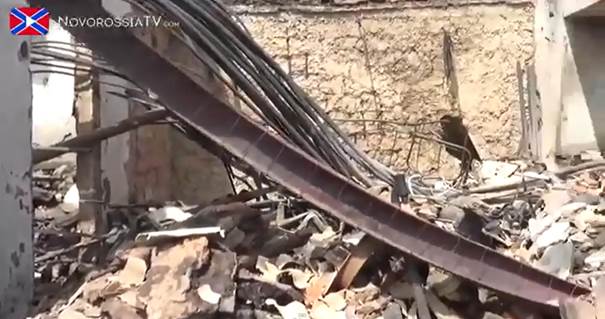 <![endif]> <![if !vml]>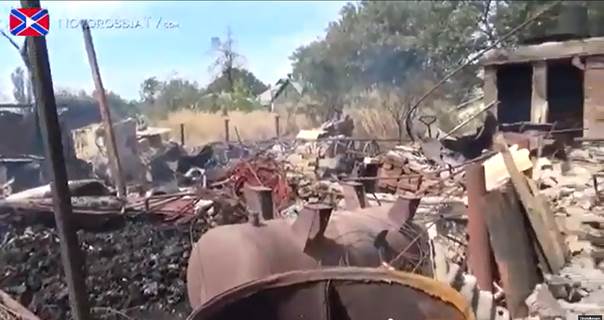 <![endif]>
<![if !vml]>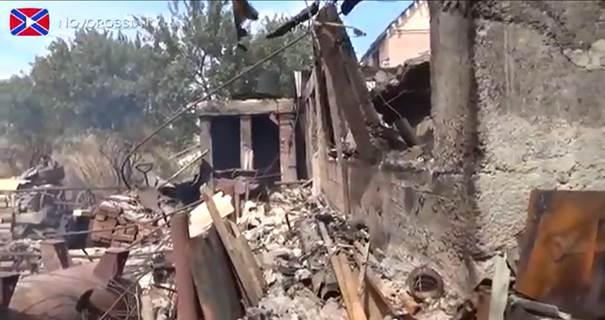 <![endif]> <![if !vml]>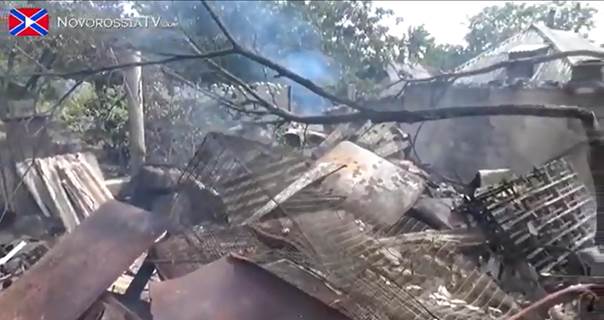 <![endif]>
<![if !vml]>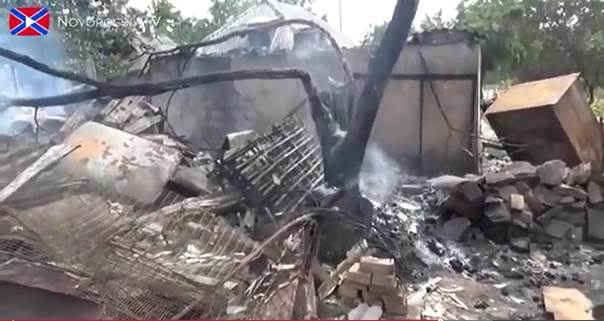 <![endif]> <![if !vml]>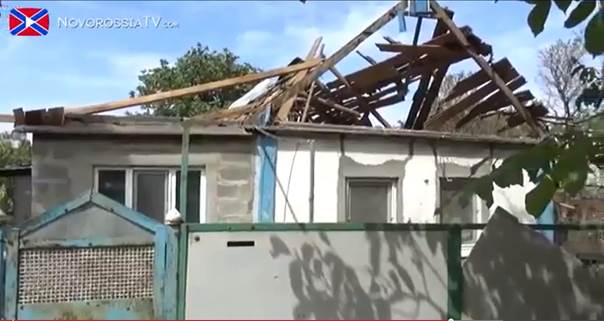 <![endif]>
 <![if !vml]>
<![endif]> <![if !vml]>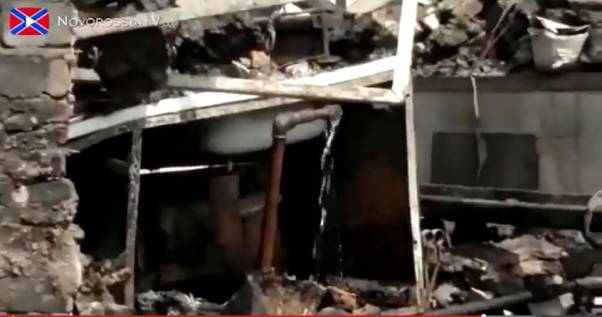 <![endif]>
Right: Detail from left – the water is still running… – Rechts: Detail von links, das Wasser läuft noch…
<![if !vml]>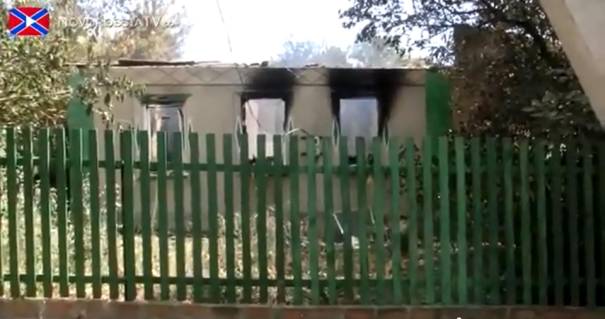 <![endif]> <![if !vml]>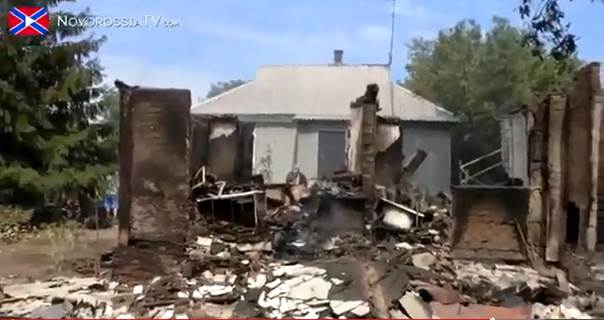 <![endif]>
<![if !vml]>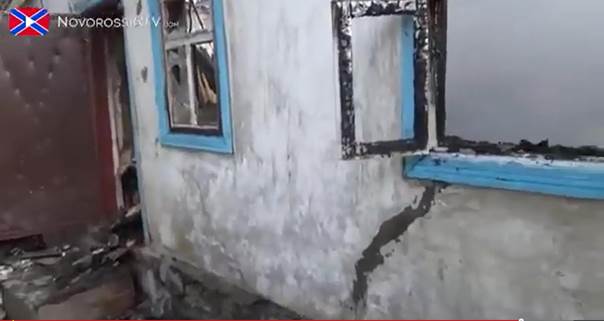 <![endif]> <![if !vml]>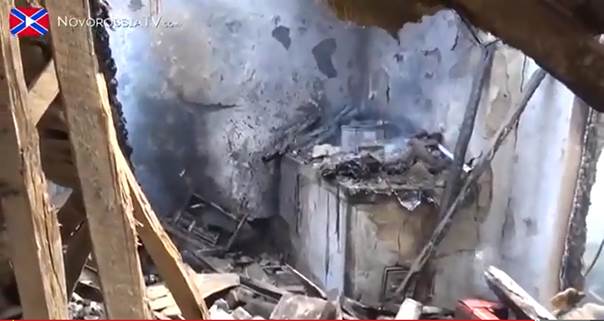 <![endif]>
Left: Still smoking inside – Links: Im Inneren qualmt es noch / Right: Kitchen with stove from the house on the left – Rechts: Küche mit Ofen vom Haus links
<![if !vml]>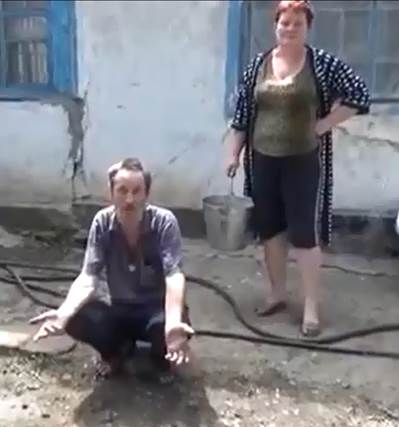 <![endif]>
The house above is theirs– helpless with just a bucket / Das Haus oben ist ihres – hilflos mit nichts als einem Eimer
<![if !vml]>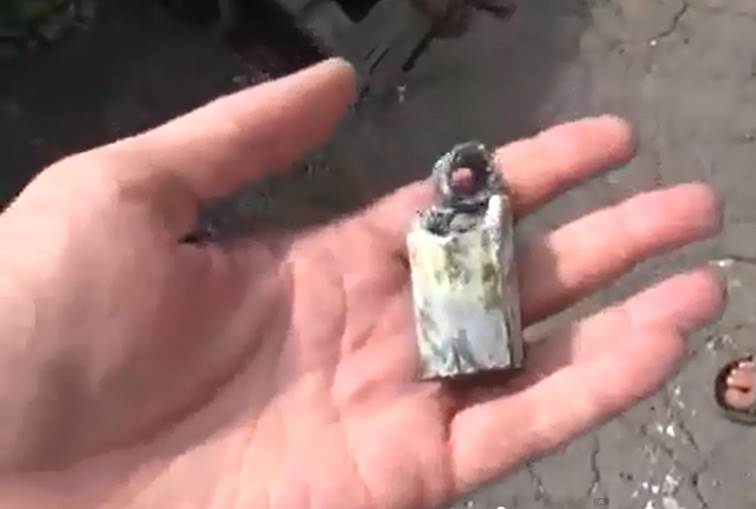 <![endif]>
Film: https://www.youtube.com/watch?v=tOoBSjgVzKA