Mark Bartalmai's report on the shelling of Donezk at Aug. 23, 2014
<![if !supportEmptyParas]> <![endif]>
Mark Bartalmai berichtet über die Bombardierung von Donezk am 23. August 2014
Film: https://www.youtube.com/watch?v=E9N2_RFRhjg (21:21 min)
<![if !vml]>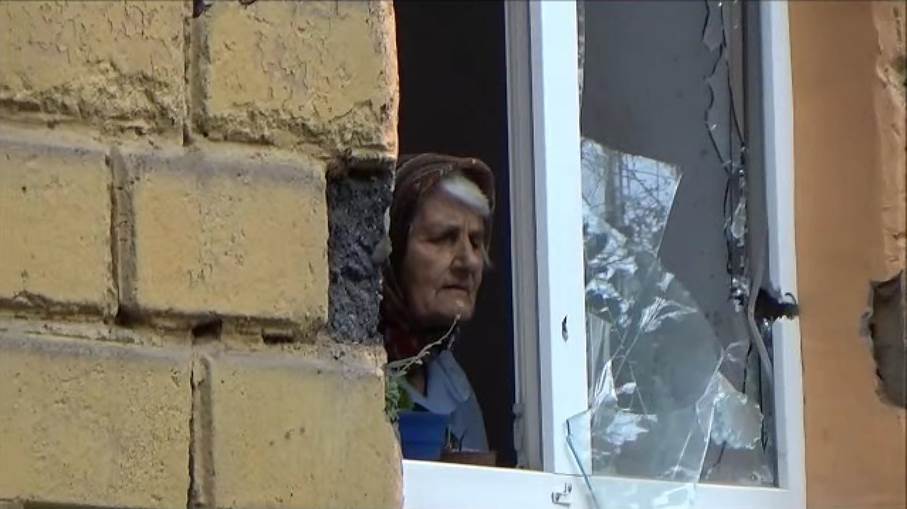 <![endif]>
An old woman and her room (3 photos)  –  Eine alte Frau und ihr Zimmer (3 Bilder)
<![if !vml]>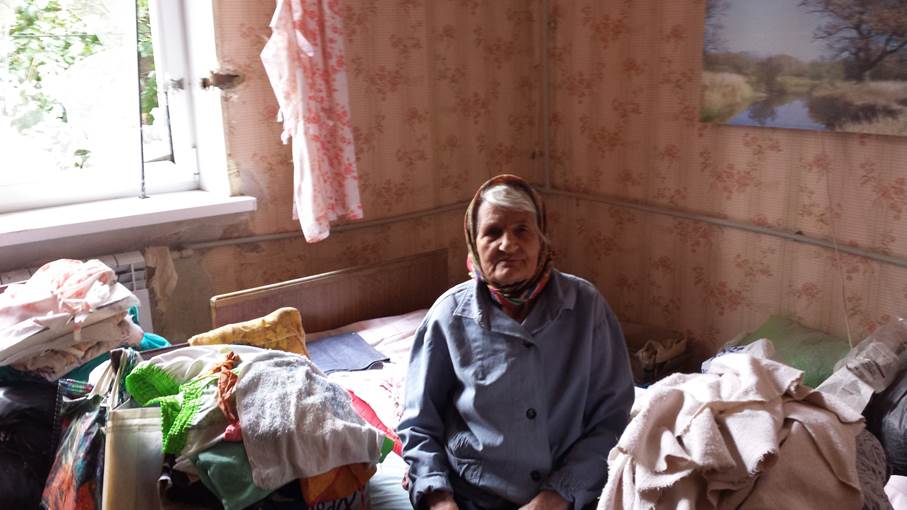 <![endif]>
<![if !vml]>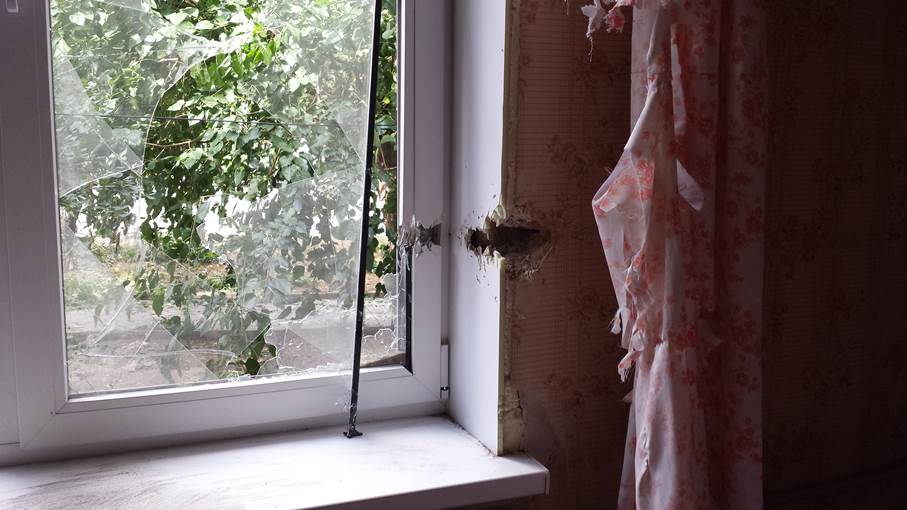 <![endif]>
<![if !vml]>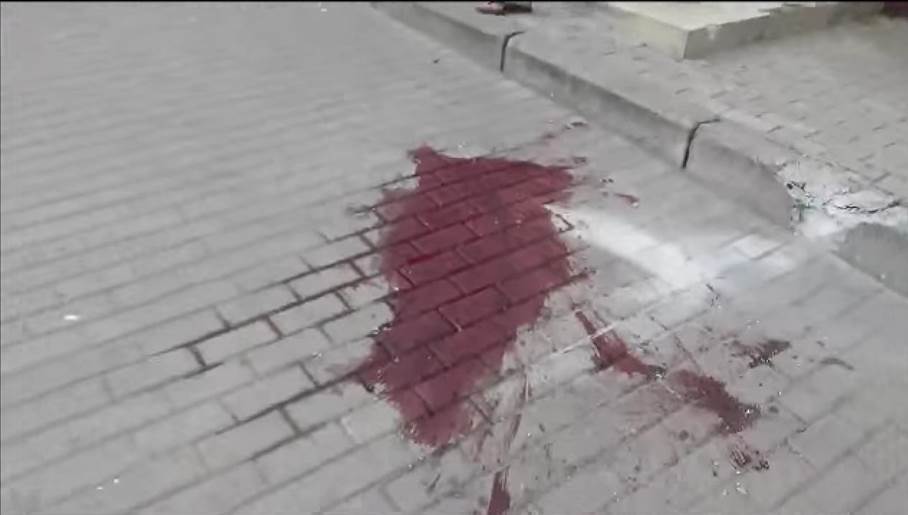 <![endif]>
<![if !vml]>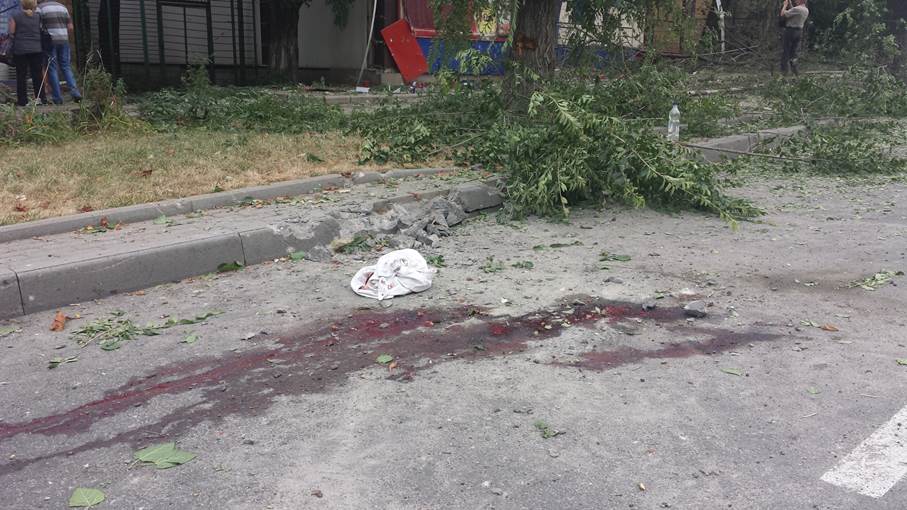 <![endif]>
This was a miner going to work…  –  Das war ein Bergmann auf dem Weg zur Arbeit…
<![if !vml]>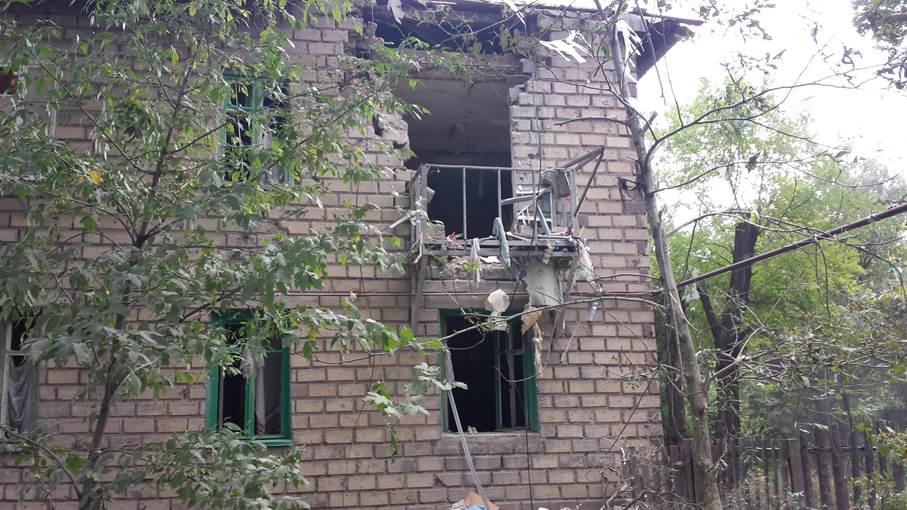 <![endif]>
Und hier vier Bilder vom Museum in Donezk
<![if !vml]>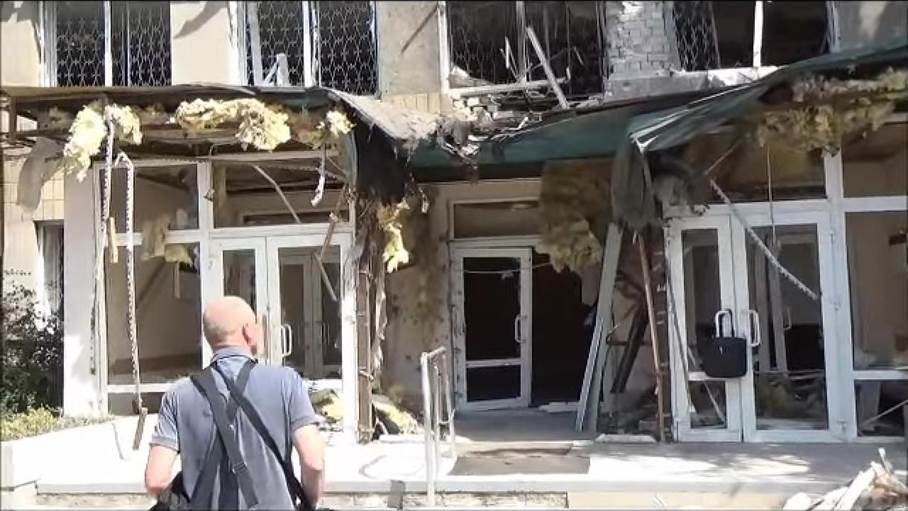 <![endif]>
Museum, Entrance  –  Museum, Eingang
<![if !vml]>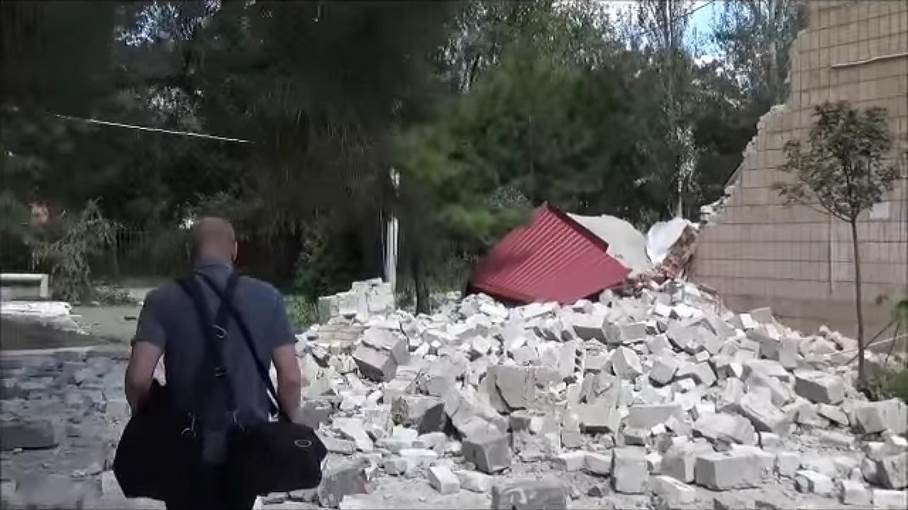 <![endif]>
Museum, left wing  –  Museum, linker Seitenflügel
<![if !vml]>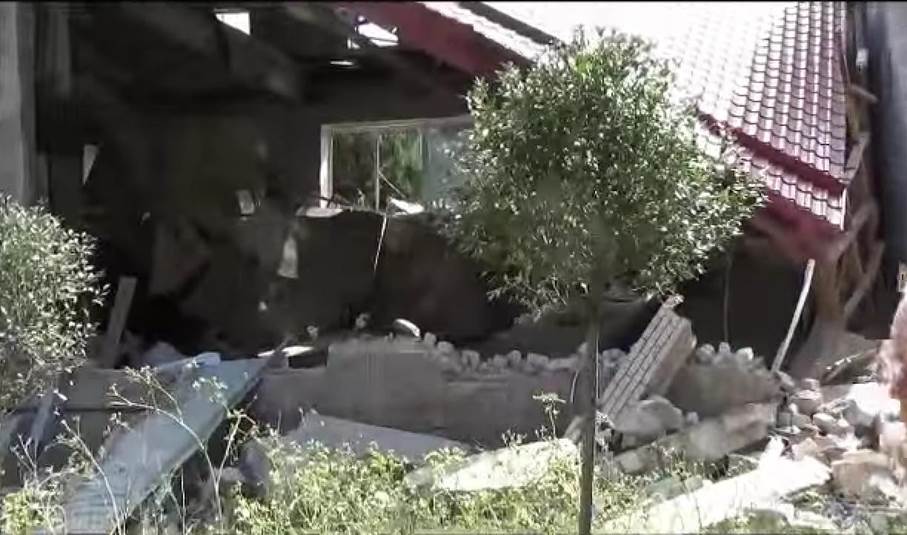 <![endif]>
Museum, left wing  –  Museum, linker Seitenflügel
<![if !vml]>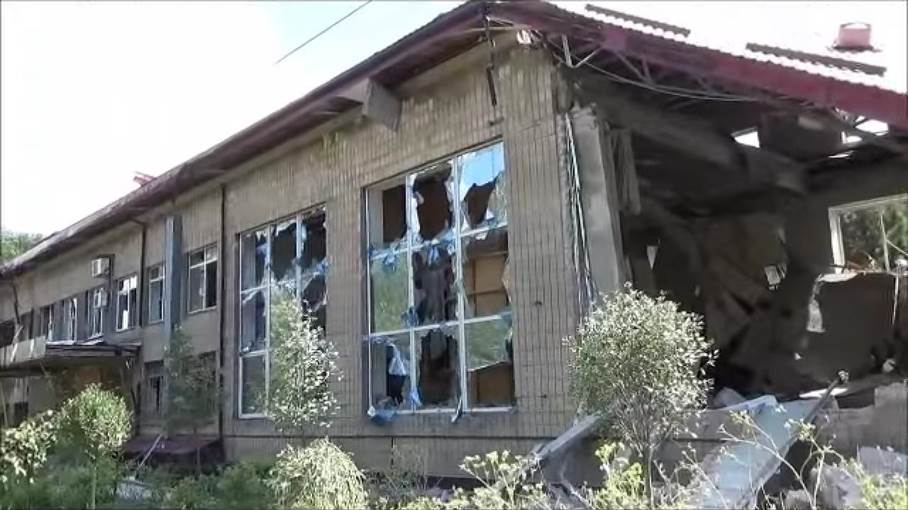 <![endif]>
Museum, left wing  –  Museum, linker Seitenflügel
<![if !vml]>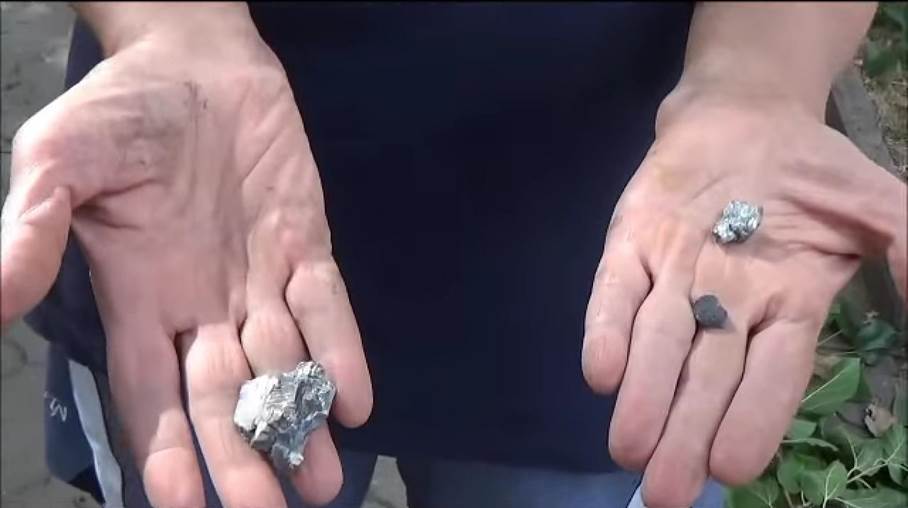 <![endif]>
And again: shrapnells   –  Und wieder: Schrapnelle
<![if !vml]>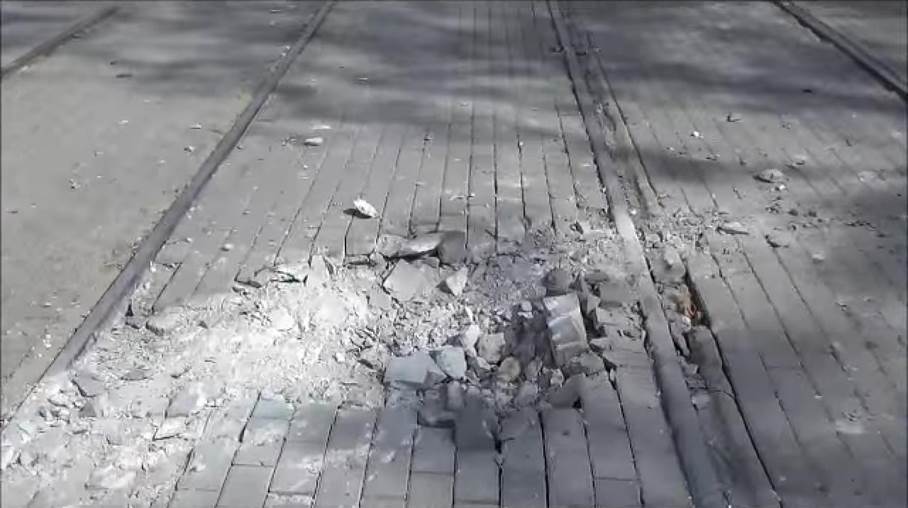 <![endif]>
<![if !vml]>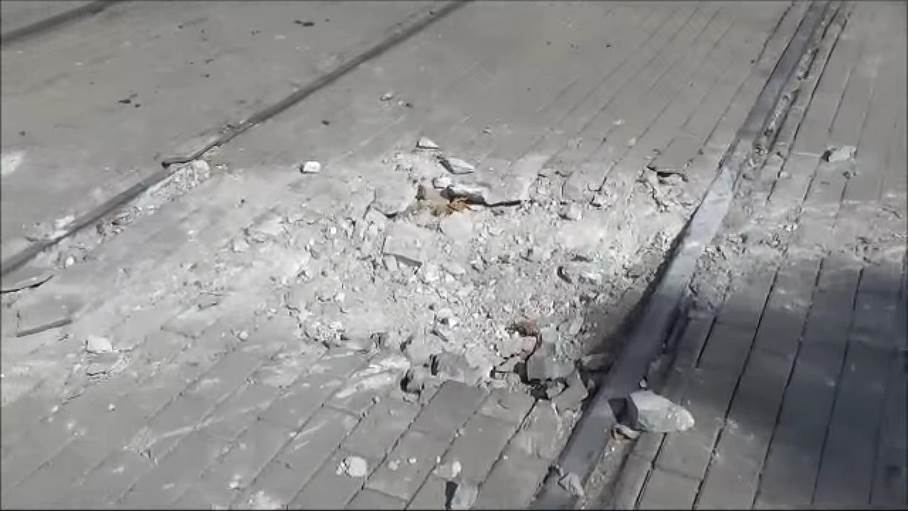 <![endif]>
Heavy strike at the street – the tramway does not go anymore
Heftige Treffer auf die Straße – die Straßenbahn fährt nicht mehr
<![if !vml]>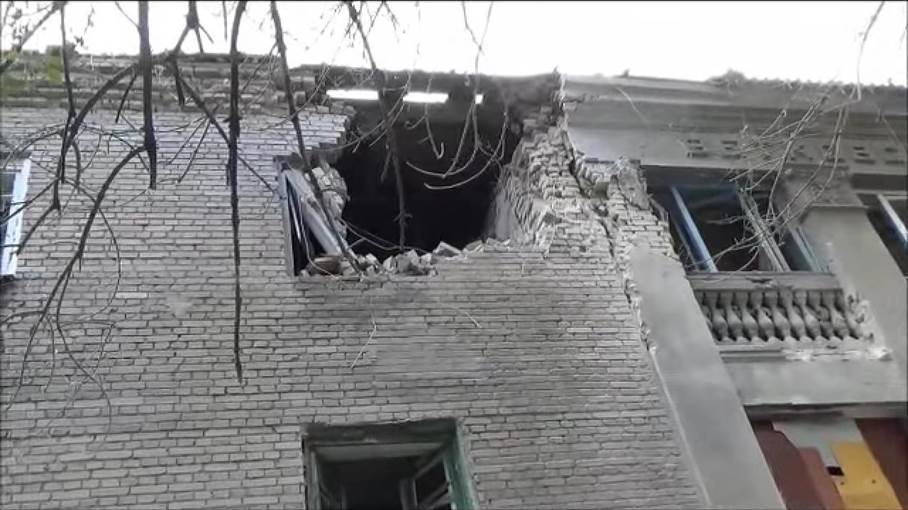 <![endif]>
<![if !vml]>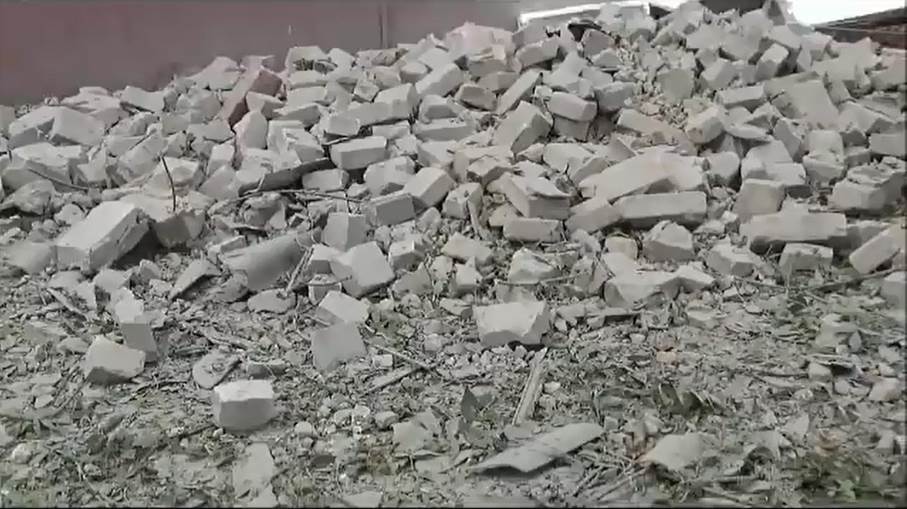 <![endif]>
That is in front of the hit window, and that behind it:
So sieht es vor dem getroffenen Fenster aus, und so dahinter:
<![if !vml]>
<![endif]>
<![if !vml]>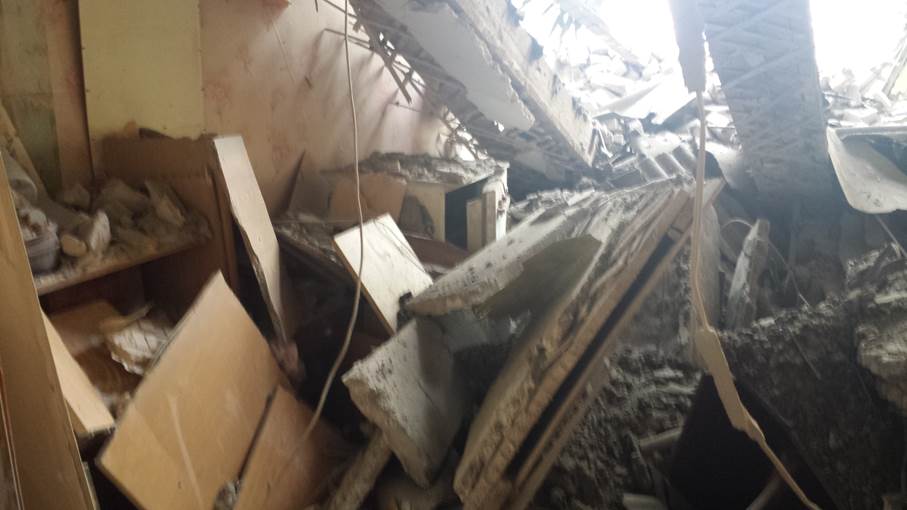 <![endif]>
Two glimpses into the room – the baby's bed, I hope, was empty
Zwei Blicke in das Zimmer – das Babybett war hoffentlich leer
<![if !vml]>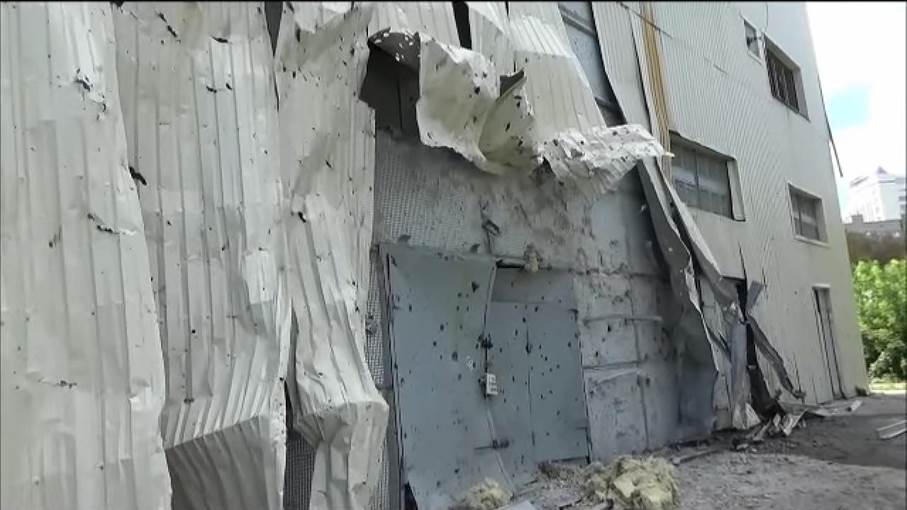 <![endif]>
<![if !vml]>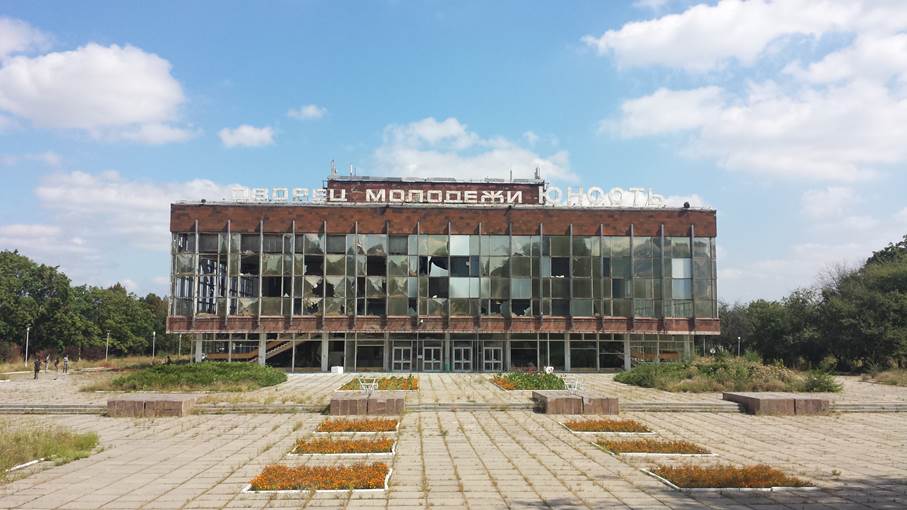 <![endif]>
<![if !vml]>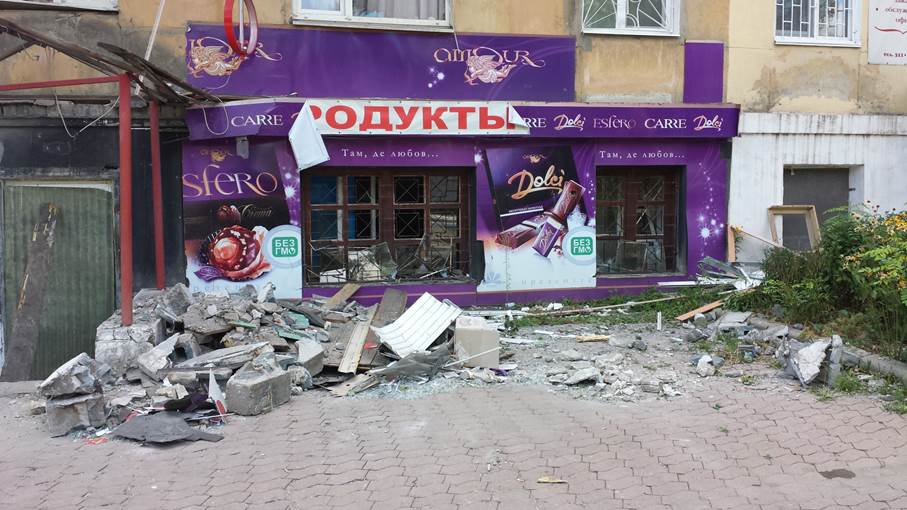 <![endif]>
<![if !supportEmptyParas]> <![endif]>
"It is striking that only civilians are becoming victims. Up to now,, no case is known that the military installations have been hit and members of the militia have been killed by this attack. Every attack that we experience here, and the effects that arise by that, only can be assigned to civilian targets. Also, the victims are exclusively civilians. "
<![if !supportEmptyParas]> <![endif]>
"The war here is a two-part war. Firstly, a war that is going on in the fields around the besieged cities, where actually arise fights between the Ukrainian army, the Ukrainian units, and the units of the people's militia. On the other hand we are witnessing here a mere bombing war against the cities. The cities are heavily bombed with large-caliber bullets from howitzers, with multiple rocket launchers and "Grad" –rocket launchers."
<![if !supportEmptyParas]> <![endif]>
"One time or another we are witnessing that people mark targets for artillery within this town by laser target markers and mark devices. There the question arises whether the targets that are labeled are military targets, goals, in which reside militia units, or whether these goals are exclusively civilian targets. This cannot be checked from here, but the fire always comes down only on civilian targets, so that for the moment it can be assumed that these targets have been marked consciously. Otherwise it could not be explained why hospitals, kindergartens, civilian residential areas, the museum, the arena are hit and other targets are spared "
<![if !supportEmptyParas]> <![endif]>
<![if !supportEmptyParas]> <![endif]>
"Auffällig ist dabei, dass ausschließlich Zivilisten zu Opfern werden. Uns ist bisher noch kein Fall bekannt geworden, in dem durch diesen Beschuss militärische Einrichtungen getroffen worden sind und Mitglieder der Volkswehr getötet wurden. Jeden Beschuss, den wir hier erleben, und die Effekte, die dadurch entstehen, können wir nur zivilen Zielen zuordnen. Auch die Opfer sind ausschließlich Zivilisten."
"Der Krieg hier ist ein zweigeteilter Krieg. Zum einen ein Krieg, der sich in den Feldern um die belagerten Städte abspielt, in dem es tatsächlich zu Kampfhandlungen kommt zwischen der ukrainischen Armee, den ukrainischen Einheiten, und den Einheiten der Volkswehr. Auf der anderen Seite erleben wir hier einen reinen Bombenkrieg gegen die Städte. Die Städte werden also beschossen massiv mit großkalibrigen Geschossen aus Haubitzen, aus Mehrfach-Raketenwerfern, "Grad"-Raketenwerfern."
"Wir erleben das eine oder andere Mal, dass Menschen innerhalb dieser Stadt mit Laser-Ziel- und Markierungsgeräten Ziele für die Artillerie markieren. Dort stellt sich die Frage, ob die Ziele, die markiert werden, militärische Ziele sind, Ziele, in denen sich Volkswehreinheiten aufhalten, oder ob diese Ziele ausschließlich zivile Ziele sind. Das lässt sich von hier aus nicht nachprüfen, allerdings landet der Beschuss immer nur in zivilen Zielen, so dass im Moment davon ausgegangen werden kann, dass diese Ziele auch bewusst markiert werden. Anders ist es nicht zu erklären, dass Krankenhäuser, Kindergärten, zivile Wohnviertel, das Museum, die Arena getroffen werden und andere Ziele verschont bleiben."
And a shorter extract  –  Und ein kürzerer Auszug daraus (1:08 min)
https://www.youtube.com/watch?v=F7JEqD5IH84
Photos, as far as they are not from the film  –  Bilder, soweit nicht aus dem Film: http://kaceoblog.wordpress.com/2014/08/27/ukraine-zusammenfassung-letzte-berichte-august-2014/#jp-carousel-119, -118, -115,
 -113, -112, -110, -109
Marc Bartalmai
http://kaceoblog.wordpress.com/         http://www.youtube.com/playlist?list=PLJSPEiDCcfx-NwYxWF11zQcCrvITyFyhU
https://twitter.com/MarkBartalmai             https://plus.google.com/105964240305684847257
https://plus.google.com/100446562774982441017            http://markbartalmai.blogspot.de/