A new propaganda piece from Ukrainian TV: a mass-grave near Lugansk
<![if !supportEmptyParas]> <![endif]>
Ein neues Propagandastück des ukrainischen Fernsehens: Ein Massengrab bei Lugansk
<![if !supportEmptyParas]> <![endif]>
Post of Graham Philipps at facebook
Post von Graham Philipps auf Facebook
https://www.facebook.com/grahamwilliamphillips/posts/1489857457931957
<![if !supportEmptyParas]> <![endif]>
<![if !vml]>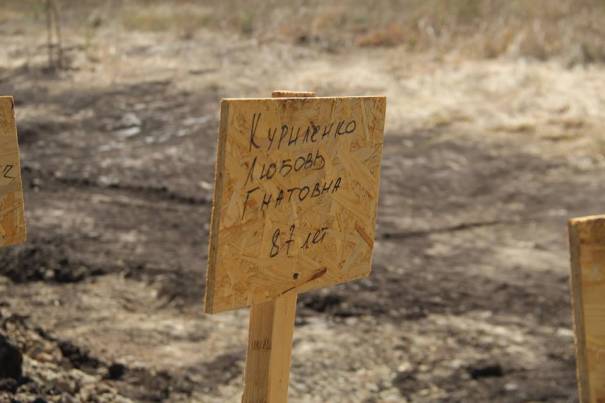 <![endif]>
<![if !supportEmptyParas]> <![endif]>
<![if !vml]>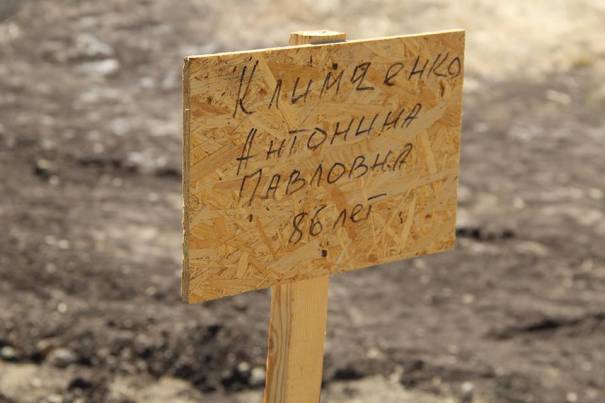 <![endif]>
<![if !supportEmptyParas]> <![endif]>
<![if !vml]>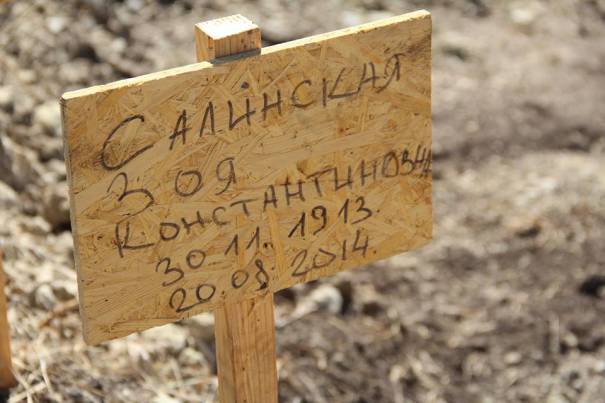 <![endif]>
<![if !supportEmptyParas]> <![endif]>
Ukrainian television has been using my video of the cemetery in Lugansk as a "war graveyard of Russian soldiers".
Absolute nonsense. There was a 100-year-old woman, an 86-year-old, 87-year-old there, plus many more civilians killed by the Ukrainian army.
Ukrainian propaganda clearly doesn't mind using killed 100-year-old women for their cause".
<![if !supportEmptyParas]> <![endif]>
Das ukrainische Fernsehen hat mein Video vom Friedhof in Lugansk verwendet als einen "Kriegerfriedhof von russischen Soldaten".
Absoluter Blödsinn. Da war eine 100jährige Frau, eine 86jährige, eine 87jährige, und viele andere Zivilisten, die von der Ukrainischen Armee getötet worden sind.
Die Ukrainische Propaganda kümmert sich nicht darum, 100 Jahre alte Frauen für ihre Propagandazwecke zu missbrauchen.
<![if !supportEmptyParas]> <![endif]>
<![if !vml]>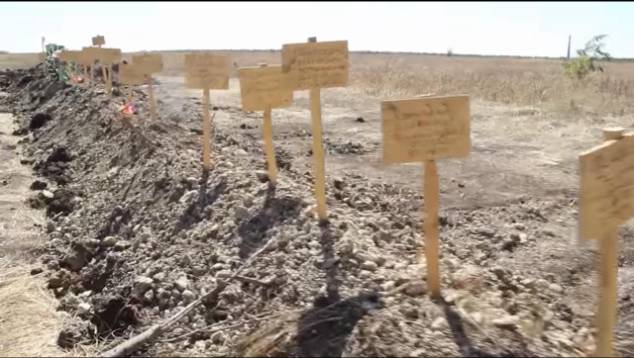 <![endif]>
<![if !supportEmptyParas]> <![endif]>
<![if !vml]>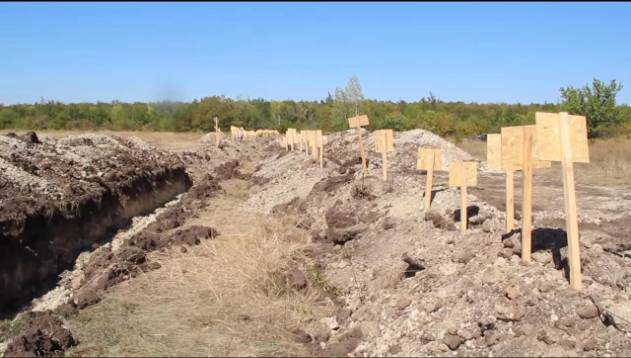 <![endif]>
<![if !supportEmptyParas]> <![endif]>
A mass grave with many little tablets …
<![if !supportEmptyParas]> <![endif]>
Ein Massengrab mit vielen Namenstäfelchen …
<![if !supportEmptyParas]> <![endif]>
Film by Graham Philipps: https://www.youtube.com/watch?v=IkJKeumjMsA, Upload Sept. 9, 2014
<![if !supportEmptyParas]> <![endif]>
<![if !supportEmptyParas]> <![endif]>
The corpses in the morgue see here  – Die Toten im Leichenhaus siehe hier
<![if !supportEmptyParas]> <![endif]>
Graham Philipps: http://grahamwphillips.com/