<![if !supportEmptyParas]> <![endif]>
Saudi air attack at Sanaa, April, 20, 2015, part 1
<![if !supportEmptyParas]> <![endif]>
Saudischer Fliegerangriff auf Sanaa, 20. April 2015, Teil 1
<![if !supportEmptyParas]> <![endif]>
<![if !supportEmptyParas]> <![endif]>
<![if !vml]>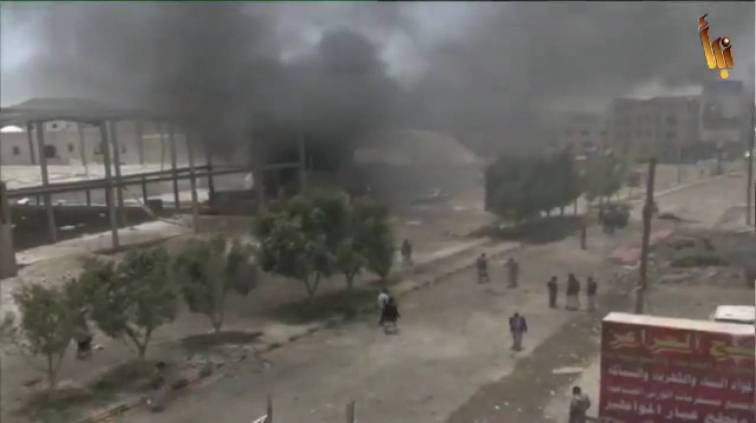 <![endif]>
Film: https://www.youtube.com/watch?v=voVDNjSGses
<![if !supportEmptyParas]> <![endif]>
<![if !vml]>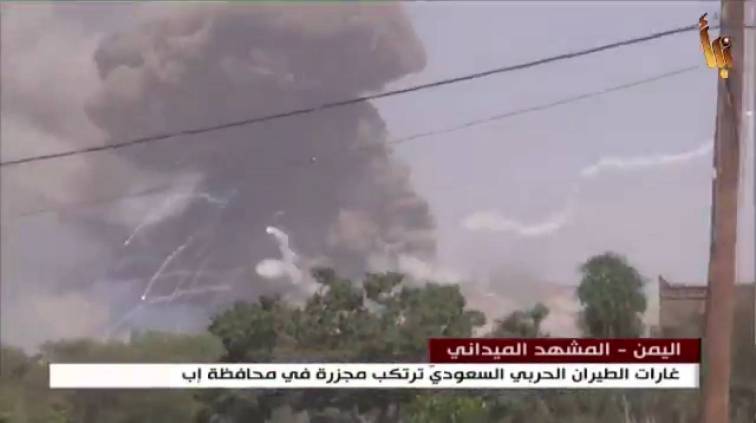 <![endif]>
Film: https://www.youtube.com/watch?v=voVDNjSGses
<![if !supportEmptyParas]> <![endif]>
<![if !vml]>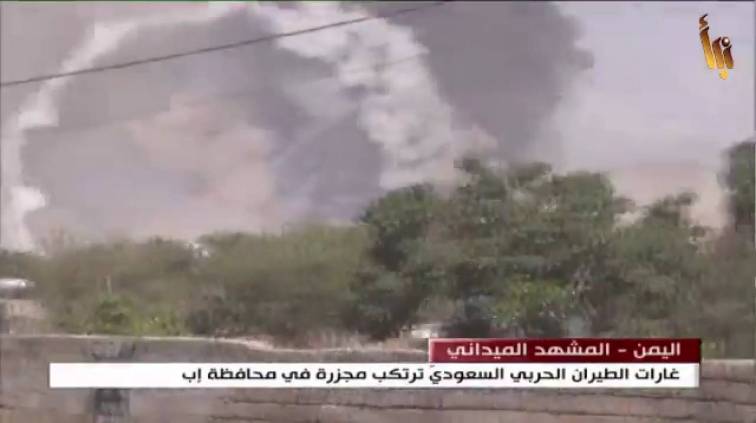 <![endif]>
Film: https://www.youtube.com/watch?v=voVDNjSGses
<![if !supportEmptyParas]> <![endif]>
<![if !vml]>
<![endif]>
Film: https://www.youtube.com/watch?v=voVDNjSGses
<![if !supportEmptyParas]> <![endif]>
<![if !vml]>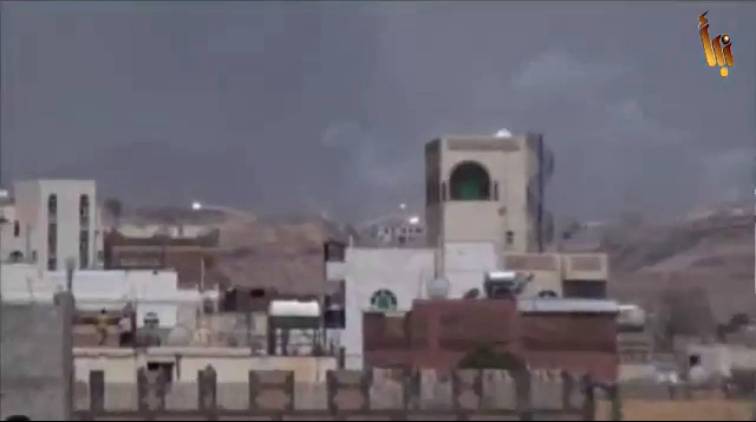 <![endif]>
Film: https://www.youtube.com/watch?v=voVDNjSGses
<![if !supportEmptyParas]> <![endif]>
<![if !supportEmptyParas]> <![endif]>
BBC – April 20, 2015
Yemen crisis: Deadly air strike on Sanaa arms depot
At least 25 people were killed and 300 injured in Yemen's capital Sanaa after an air strike on a missile base caused a huge blast that flattened buildings. Witnesses compared the blast, which sent a plume of smoke hundreds of metres into the sky, to an earthquake. The explosion occurred in the Faj Attan area of the capital, near the presidential compound.
http://www.bbc.com/news/world-middle-east-32385946
<![if !supportEmptyParas]> <![endif]>
Zeit Online – 20. April 2015
Saudis bombardieren Raketendepot – viele Tote
In Jemens Hauptstadt Sanaa sind bei der Explosion eines Waffenlagers zahlreiche Menschen getötet worden. Krankenhausärzte bestätigten den Tod von 40 Zivilisten, mehr als 300 Menschen erlitten demnach Verletzungen. Rettungskräfte gingen davon aus, dass sich die Zahl der Opfer noch erhöhen könne. Ausgelöst wurde die Explosion durch einen Bombenangriff der saudischen Luftwaffe auf ein Raketendepot.
Die meisten der Zivilisten wurden getötet, als umliegende Wohnhäuser infolge der gewaltigen Detonationen einstürzten. Die Explosionen in dem Raketendepot waren noch in entfernten Vierteln zu spüren. Teile des Stützpunkts und eine benachbarte Tankstelle standen in Flammen.
http://www.zeit.de/politik/ausland/2015-04/sanaa-jemen-krieg-saudi-arabien
<![if !supportEmptyParas]> <![endif]>
<![if !supportEmptyParas]> <![endif]>
<![if !vml]>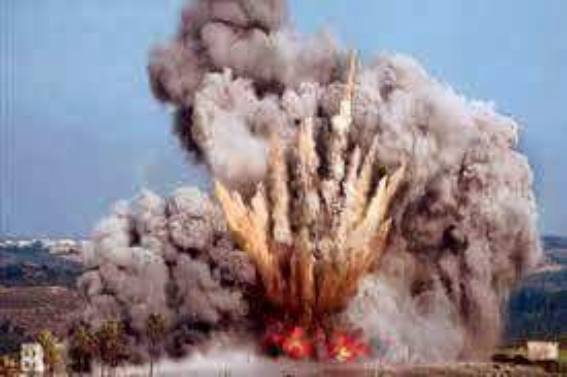 <![endif]>
https://twitter.com/Fatikr/status/590121394324643841
<![if !supportEmptyParas]> <![endif]>
<![if !vml]>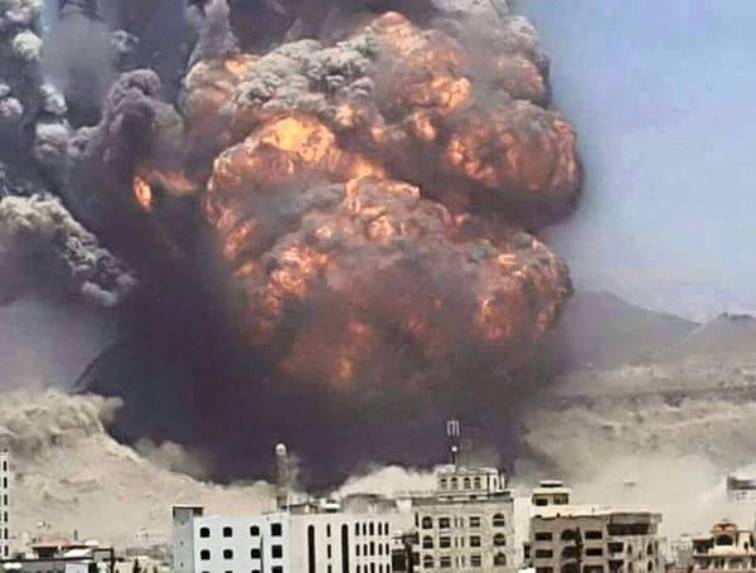 <![endif]>
https://twitter.com/Fatikr/status/590121394324643841
<![if !supportEmptyParas]> <![endif]>
<![if !vml]>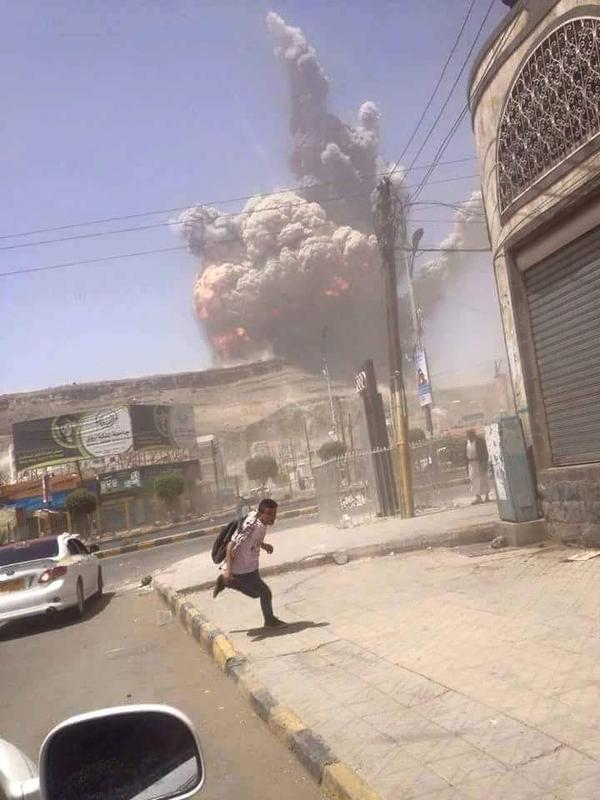 <![endif]>
https://twitter.com/Fatikr/status/590105853606252545 = https://twitter.com/alrefaeenoufal/status/590095936166055936/photo/1
<![if !supportEmptyParas]> <![endif]>
<![if !vml]>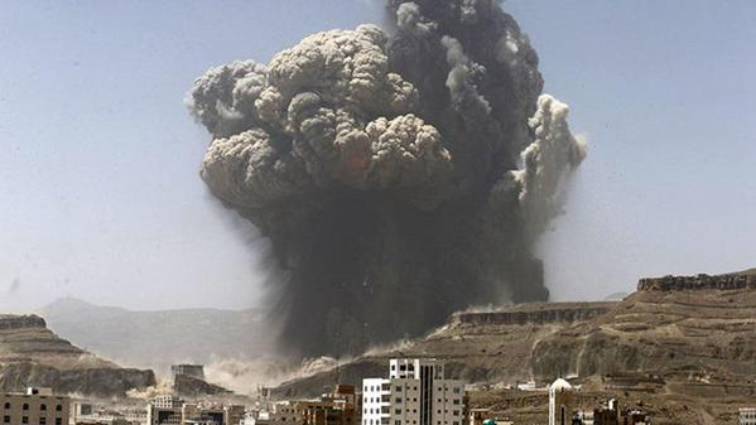 <![endif]>
https://twitter.com/salaahezzi/status/590140194705145858
<![if !supportEmptyParas]> <![endif]>
<![if !vml]>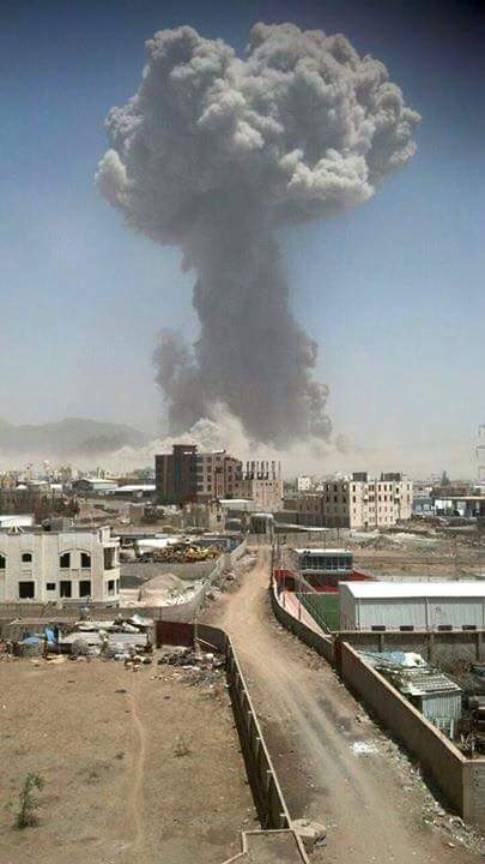 <![endif]> <![if !vml]>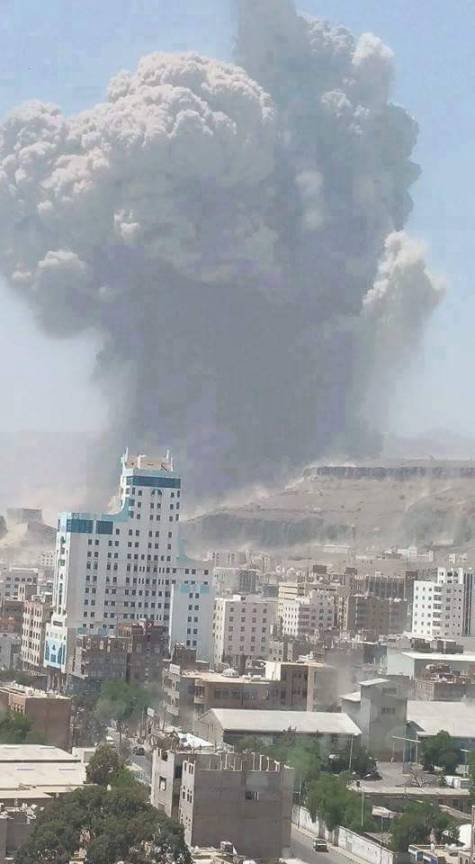 <![endif]>
https://twitter.com/Fatikr/status/590223998509666304                                          https://twitter.com/Fatikr/status/590079966840115200
<![if !supportEmptyParas]> <![endif]>
<![if !vml]>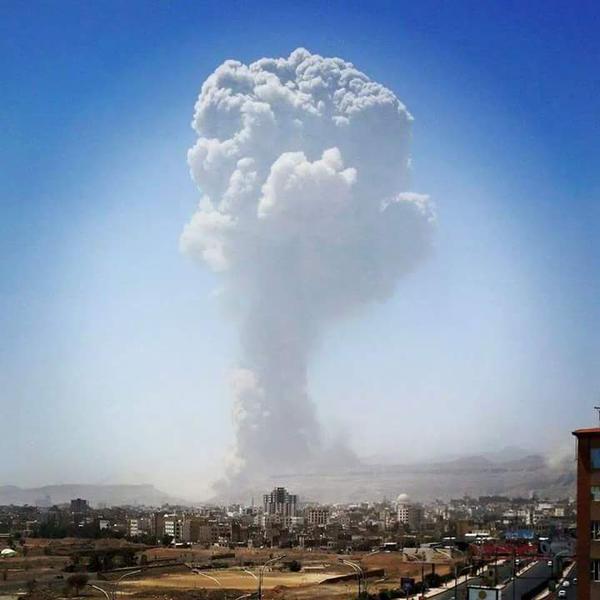 <![endif]>
https://twitter.com/Fatikr/status/590070002738270209 = https://twitter.com/Fatikr/status/590069480316764160
<![if !supportEmptyParas]> <![endif]>
<![if !supportEmptyParas]> <![endif]>
More images of the explosion – Weitere Bilder der Explosion:
<![if !supportEmptyParas]> <![endif]>
https://twitter.com/Fatikr/status/590069480316764160
<![if !supportEmptyParas]> <![endif]>
https://twitter.com/Fatikr/status/590069652220313601
<![if !supportEmptyParas]> <![endif]>
https://twitter.com/Fatikr/status/590105696575692800
<![if !supportEmptyParas]> <![endif]>
https://twitter.com/Fatikr/status/590105455214497792
<![if !supportEmptyParas]> <![endif]>
 https://twitter.com/Fatikr/status/590194612066619392
<![if !supportEmptyParas]> <![endif]>
Film Explosion, hospital, destructions   –  Film Exposion, Krankenhaus, Zerstörungen
<![if !supportEmptyParas]> <![endif]>
https://www.youtube.com/watch?v=w4VanEV7zS0
<![if !supportEmptyParas]> <![endif]>
<![if !supportEmptyParas]> <![endif]>
<![if !vml]>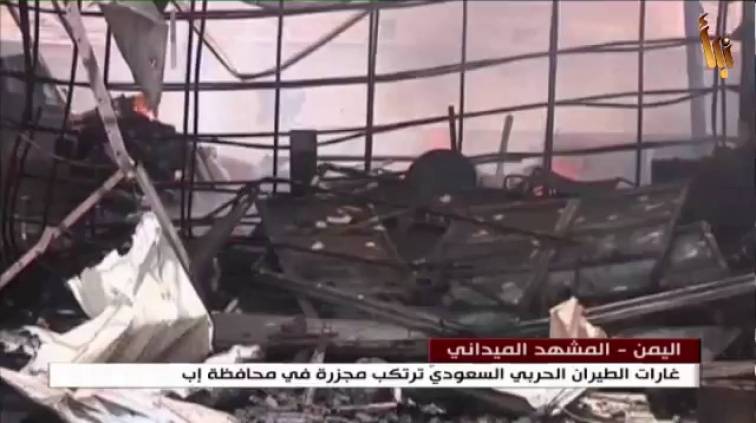 <![endif]>
Film: https://www.youtube.com/watch?v=voVDNjSGses
<![if !supportEmptyParas]> <![endif]>
<![if !vml]>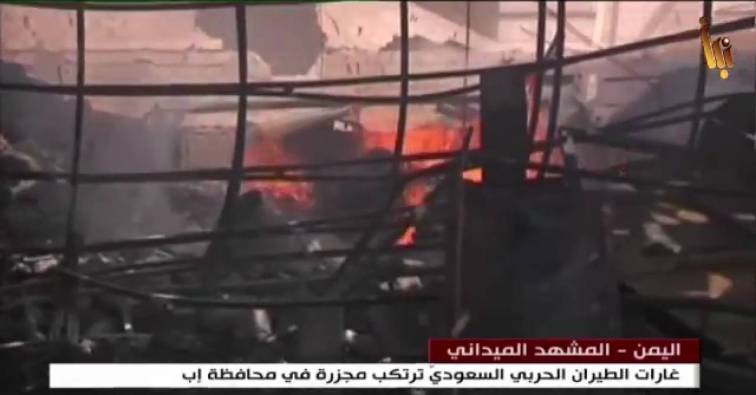 <![endif]>
Film: https://www.youtube.com/watch?v=voVDNjSGses
<![if !supportEmptyParas]> <![endif]>
<![if !vml]>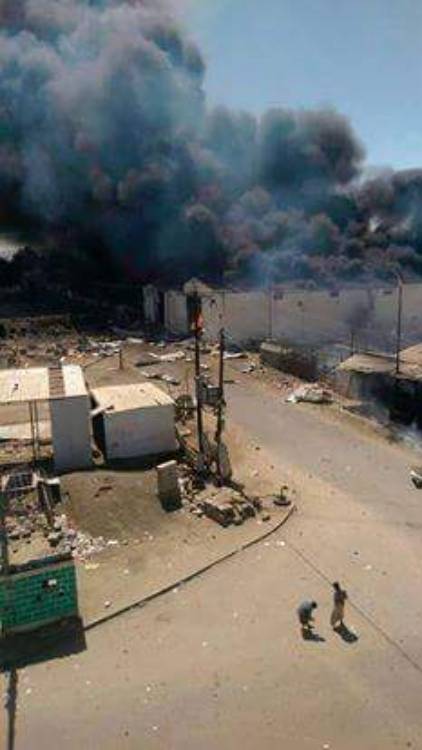 <![endif]>
https://twitter.com/Fatikr/status/590223998509666304
<![if !supportEmptyParas]> <![endif]>
<![if !vml]>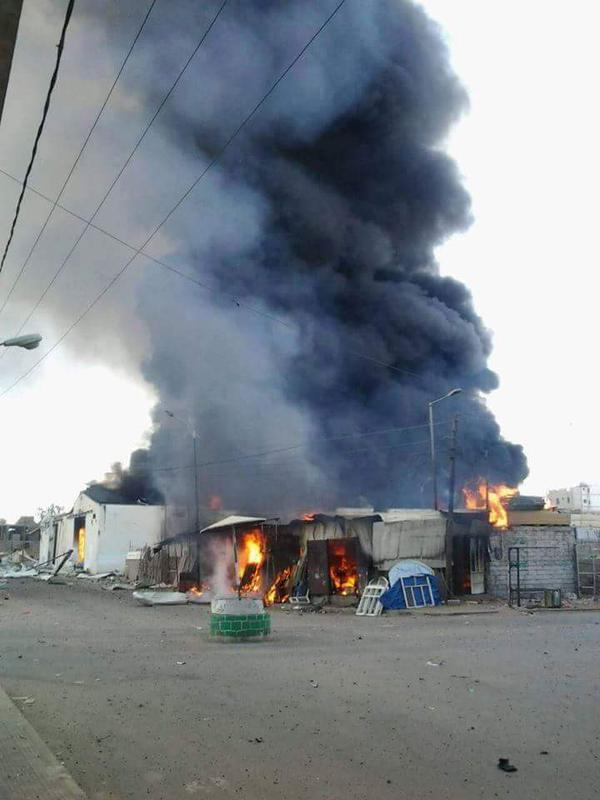 <![endif]>
https://twitter.com/Fatikr/status/590223820973158400
<![if !supportEmptyParas]> <![endif]>
<![if !vml]>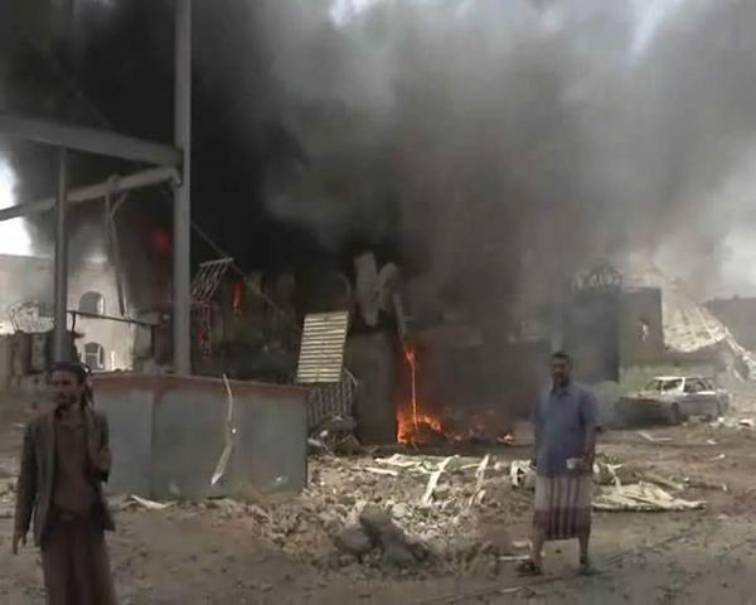 <![endif]>
https://twitter.com/Fatikr/status/590223058457071616
<![if !supportEmptyParas]> <![endif]>
<![if !supportEmptyParas]> <![endif]>