Photos of victims of the war
Fotos von Opfern des Krieges
The images of the victims are showing us how the war – any war – really is. In the common news from the theater of war, perhaps even with a clear partisanship, this reality is left out. If you direct your attention to the victims, war is coming closer to us. If you direct attention to individual victims, describing their suffering, even with the details of how they died and how they were dismembered, in the form of individual people war is coming even much closer to us as readers. But actually seeing the image of the victim with you own eyes (not to mention how it would be to see them really at the site), brings us emotionally very directly and immediately into the action in and much closer to this person. That happens this way to all who have retained a normal level of humanity. Nothing else apart from these images is able to approach the (sane) emotions more directly: the spontaneous compassion and emotion of disgust from violence, from killing, from the infliction of suffering, from just all that makes up just any war.
It is no manipulation to show these images, because any normal person has these feelings. On the contrary, it will mean a greater manipulation to deprive people of such images. That would mean that their humanity, their compassion, their abhorrence of cruelty and suffering remain unadressed and untouched, and because of that, in the shadow of not looking, those who are interested in such a war, who operate it, who support and propagate it, further can operate their bloody and dirty activities.
If such images affect us that strong and can bring us that close to the victims of the war, more than nearly or absolutely any text could do, they quite directly provoke that suddenly we are no more indifferent to that individual people who had been murdered, mutilated and torture, even if we had never met them. To some extent, we emotionally take part in their fate. And only by that way, for those of us who have never known, they are pulled out from eventual ignorance, oblivion, and indifference. So, this website also sees itself as a memory of the killed, hurt and mutilated victims of this war.
A cautionary memory – and that should be quite clear – these pictures only can be am memory for those who themselves have never known these victims of the war, that means "us", the non-affected, the non-participants. For those who have lost their loved ones in this war, their relatives, friends, acquaintances, they continue to live in the memory of the times spent together, the memory of a shared life, and as far as images are concerned, then memory is in those which show just that: the happiness of the (shared) life. The terrible images shown on the following pages are not those which should have any affect on the memory of the relatives! Their images, their memory of the dead are different! They must not be remembered to the terror of war, they have gone through it. So I appeal for foregiveness to those who feel saddened and hurt by the fact that pictures of their loved ones are shown here.
–––––––––––––––––––––––––––––––––––––––––––––––––––––––––––––––––––––––––––––––––––––––
Die Bilder der Opfer zeigen uns, wie der Krieg – jeder Krieg – wirklich ist. Bei den üblichen Nachrichten vom Kriegsschauplatz, womöglich noch mit eindeutiger Parteinahme, bleibt diese Wirklichkeit außen vor. Richtet man seine Aufmerksamkeit auf die Opfer, kommt uns der Krieg näher. Richtet man sie dann auf einzelne Opfer, beschreibt man deren Leid, gar noch mit den Details, wie sie gestorben sind und wie sie dabei verstümmelt wurden, kommt er uns als Leser in Gestalt von einzelnen Menschen noch viel näher. Doch erst das Opfer tatsächlich im Bild (von tatsächlich am Ort des Geschehens reden wir gar nicht) zu sehen, bringt uns emotional ganz unmittelbar und sofort ins Geschehen hinein und diesem Menschen ganz nah. Das geht jedem so, der sich ein normales Maß an Humanität bewahrt hat. Nichts spricht die (gesunden) Emotionen mehr und direkter an als derartige Bilder: das spontane Mitgefühl und die Emotionen des Abscheus vor Gewalt und Töten, vor dem Zufügen von Leid, all dem, was eben jeden Krieg ausmacht.
Derartige Bilder zu zeigen, ist keine Manipulation, weil jeder normale Mensch diese Gefühle hat. Im Gegenteil, es ist eher Manipulation, den Menschen solche Bilder vorzuenthalten. Auf dass ihre Humanität, ihr Mitgefühl, ihr Abscheu vor Grausamkeit und Leid unangesprochen, unberührt bleiben und dann diejenigen, die an einem solchen Krieg interessiert sind, die ihn betreiben, unterstützen und propagieren, weiter im Schatten des Nicht-Sehens ihre blutigen und schmutzigen Aktivitäten betreiben können.
Wenn uns derartige Bilder so stark einnehmen und den Opfern des Krieges so nahe bringen können, wie kaum ein oder sogar kein Text es könnte, dann bewirken sie ganz unmittelbar, dass die einzelnen hingemordeten, verstümmelten, gequälten Menschen uns plötzlich als Einzelwesen, auch wenn wir sie nie kennen gelernt haben, nicht mehr gleichgültig sind, dass ein Stück weit ihre Sache auch unsere wird. Und nur so werden sie als Einzelwesen für uns, die wir sie nie gekannt haben, dem schlussendlichen Nicht-Wissen, dem Vergessen, der Gleichgültigkeit entrissen. So versteht sich diese Webseite auch als ein Gedächtnis an die in diesem Krieg hingemordeten Opfer.
Ein mahnendes Gedächtnis – und, das soll ganz klar sein – ein Gedächtnis sind derartige Bilder nur für diejenigen, die diese Menschen selbst nie gekannt haben, also für "uns", die Nichtbetroffenen, die Nichtbeteiligten. Für alle, die in diesem Krieg ihre Lieben, ihre Angehörigen, Freunde, Bekannte verloren haben, leben diese weiter in der Erinnerung an gemeinsame Zeiten, ein gemeinsames Leben, und, wenn es um Bilder geht, dann in solchen, die eben das zeigen und daran erinnern: das Glück des (gemeinsamen) Lebens. Die furchtbaren Bilder der folgenden Seiten sind nicht für die Angehörigen! Ihre Bilder, ihre Erinnerung von den Toten sind andere! Sie müssen nicht an den Schrecken des Krieges erinnert werden, sie haben ihn selbst durchlitten. So bitte ich diejenigen um Verzeihung, die sich davon getroffen fühlen, dass hier Bilder ihrer Angehörigen gezeigt werden.
––––––––––––––––––––––––––––––––––––––––––––––––––––––––––––––––––––––––––––––––––––––––––––––––––––
The case of Hiroshima
Der Fall von Hiroshima
One early example which shows how and why images of the victims of war were detained and which effect they had when people finally could see them, are the images showing the victims of the atomic bombs thrown at Hiroshima and Nagasaki in 1945, whether killed or those who had survived. There certainly were three main reasons for detaining these photos: Firstly, to avoid criticism of what the U.S. had done to so many innocent civilians, even if they had been people of an enemy country; secondly, to avoid critiscm of the fact that America was intending to use such a weapon once again or at least prepared to do so; thirdly, for both reasons, to keep the physical effects of its new and terrible weapon a secret.
In their introduction to the catalogue of the exhibition "Hiroshima. Ground Zero 1945" (International Center of Photography, New York, 2011, p. 5), Erin Barnett and Philomena Mariana write:
For decades, Americans were spared the most unsettling images of the destruction visited on Hiroshima and Nagasaki in August 1945. Anxious to contain criticism – at home and abroad – of its decision to detonate the atomic bomb on a civilian population, the U.S. government tightly managed the release of information about the devastation, in particular, the human toll. Images of radiation victims wandering aimless through the rubble, piles of charred and putrefying corpses, even the "shadows" of people vaporized by the flash, were deemed unsuitable for public circulation.
While written accounts, indeed, offer up visceral descriptions of "internal organs ruptured" by the blast and bodies blown "500 to 1.000 miles per hour through the flaming, rubble-filled air", along with frightening speculations about radiation and mounting casuality figures, the visual records was sanitized (1).
So when, in 1952, Life magazine published a few photos taken by Japanese photographers in the first days after the attack, images that had been "suppressed [in Japan] by jittery U.S. military censors through seven years of occupation," (2) it was perhaps understandable that reader responses revealed guilt, dismay, and ignorance of the on-the-grond effects:
I, like so many of my fellow men, am hardened to shock, but when I saw the pictures of Hiroshima and Nagasaki I nearly wept. That we perpetrated this horror against innocent victims is almost unbelievable.
     Faye Johnson, Fayetteville, Ark.
With a heavy heart, I congratulate you on publishing those terrible pictures.
     Joan McElhenney, Chalfont, Pa.
Your picture series has been haunting me. At that time, in August 1945, I was a member of a combat engineering battalion on Luzon.
LSTs dotted the beaches. There was feverish around-the-clock loading of equipment. The imminent invasion of the Japanese home islands was in its final stage of preparation. We felt that as a unit headed for the initial attack on the sacred soil of a fiercely patriotic people, we would be slaughtered. When we heard the news of the atom bomb, we were beyond ourselves with hysterical joy.
I have studied your picture series in terms of people I know, and I cringe.
     Melvin V. Kritzler, New York, N.Y. (3)
<![if !supportLists]>(1) <![endif]>See, for example, "After-Effect of the Bomb", New York Times, August 25, 1945, p. 10; "Hiroshima Gone, Newsman Finds", New York Times, August 31, 1945, p. 4; "Atom Bomb Effects, Life, March 11, 1946, pp. 91–94
<![if !supportLists]>(2) <![endif]>"When Atom Bomb Struck – Uncensored", Life, September 29, 1952, pp. 19–25.
<![if !supportLists]>(3) <![endif]>"Letters to the Editor", Life, October 20, 1952, p. 7.
–––––––––––––––––––––––––––––––
Ein frühes Beispiel, das zeigt, wie und warum Bilder von Opfern des Krieges zurückgehalten wurden, und welche Wirkung sie hatten, als die Menschen sie endlich sehen konnten, sind die Bilder, die die Opfer der Atombombenabwürfe auf Hiroshima und Nagasaki im Jahr 1945 zeigen, seien es Getötete oder Überlebende. Es gab sicherlich drei Hauptgründe für das Zurückhalten dieser Fotos: Erstens, Kritik daran zu vermeiden, was die USA so vielen unschuldigen Zivilisten angetan hatte, auch wenn es um die Bevölkerung eines befeindeten Landes ging; zweitens, um Kritik daran zu vermeiden, dass Amerika sich anschickte, eine solche Waffe erneut verwenden oder sich zumindest darauf vorbereitete; drittens, aus den beiden genannten Gründen, die Effekte der neuen und schrecklichen Waffe ein Geheimnis bleiben zu lassen.
In ihrer Einführung zum Katalog der Ausstellung "Hiroshima. Ground Zero 1945" (International Center of Photography, New York 2011, S. 5) schreiben Erin Barnett und Philomena Mariana:
Jahrzehntelang wurden die meisten Amerikaner von den beunruhigendsten Bildern der Zerstörung verschont, die in Hiroshima und Nagasaki im August 1945. Darauf bedacht, Kritik – im In- und Ausland – an der Entscheidung, die Atombombe über einer Zivilbevölkerung explodieren zu lassen, in Grenzen zu halten, handhabte die US-Regierung die Freigabe von Informationen über die Verwüstungen sehr streng, besonders, was den Verlust an Menschen anging. Bilder von Opfern der Verstrahlungen, die ziellos durch den Schutt irrten, Haufen von verkohlten und verwesten Körpern, selbst die "Schatten" von Menschen, die durch den Atomblitz verdampft waren, hielt man für ungeeignet, um in der Öffentlichkeit verbreitet zu werden.
Während geschriebene Berichte uns tatsächlich Beschreibungen bieten bis hin zu den Eingeweiden geben, von durch die Explosion "zerfetzten inneren Organen", von Körpern, die mit Geschwindigkeiten von "500 bis 1,000 Meilen pro Stunde durch die brennende, mit herumfliegenden Trümmern durchmischte Luft" geschleudert wurden, zusammen mit furchterregenden Spekulationen über die Strahlung und steigende Opferzahlen, wurden die bildlichen Dokumente doch gefiltert (1).
Als die Zeitschrift Life im Jahr 1952 einige wenige Fotos veröffentlichte, die japanische Fotografen in den ersten Tagen nach dem Angriff gemacht hatten, Bilder, die [in Japan] "von nervösen Zensoren des US Militärs während sieben Jahren der Besatzung unterdrückt worden waren" (2), da war es vielleicht verständlich, dass die Reaktionen der Leser Schuldgefühle, Bestürzung und Ahnungslosigkeit in Bezug auf die Effekte am Boden zeigen:
Ich, wie so viele meiner Mitmenschen, bin auch gegenüber schockierenden Dingen abgehärtet, doch als ich die Bilder von Hiroshima und Nagasaki sah, habe ich fast geweint. Dass wir diesen Horror an unschuldigen Opfern verübt haben, ist fast unvorstellbar.
     Faye Johnson, Fayetteville, Ark.
Schweren Herzens beglückwünsche ich Sie dazu, dass Sie diese schrecklichen Bilder veröffentlicht haben.
     Joan McElhenny, Chalfont, Pa.
Ihre Bilderserie hat mich heimgesucht. Damals, im August 1945, war ich Angehöriger eines Pionier-Kampfbataillons auf Luzon.
LSTs übersäten die Strände. Fieberhaft verluden wir rund um die Uhr unsere Ausrüstung. Die bevorstehende Invasion der japanischen Heimatinseln war im Endstadium der Vorbereitung. Wir fühlten, dass wir als eine Einheit, die an der Spitze des allerersten Angriff auf den heiligen Boden eines leidenschaftlich patriotischen Volkes stehen sollte, hingemetzelt werden würden. Als wir die Nachricht von der Atombombe hörten, waren wir außer uns vor hysterischer Freude. Ich habe Ihre Bilderserie angesehen, als ob es Menschen wären, die ich kenne, und mich schaudert.
     Melvin V. Kritzler, New York, N.Y. (3)
(1) Siehe zum Beispiel: "After-Effect of the Bomb", New York Times, 25. August 1945, S. 10; "Hiroshima Gone, Newsman Finds", New York Times, 31. August 1945, S. 4; "Atom Bomb Effects, Life, 11. März 1946, S. 91–94
(2)" When Atom Bomb Struck – Uncensored", Life, 29. September 1952, S. 19–25
(3)"Letters to the Editor",Life, 20. Oktober 1952, S. 7.
<![if !vml]>
<![endif]>
http://commons.wikimedia.org/wiki/Category:Hiroshima_in_ruins#mediaviewer/File:AtomicEffects-Hiroshima.jpg Public Domain US Military
<![if !vml]>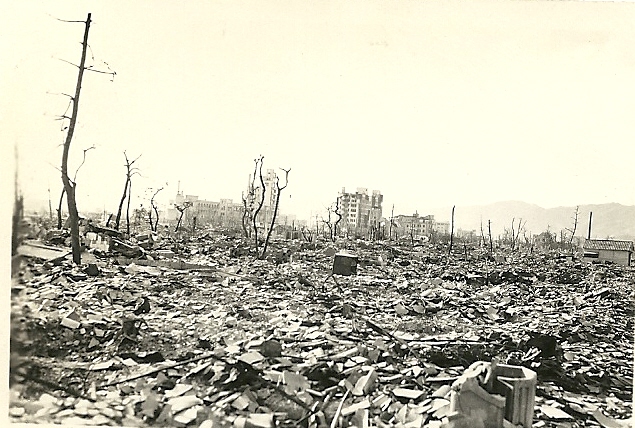 <![endif]>
Hiroshima, Nov. 1945 – Photo: LTJG Charles E. Ahl Jr. http://commons.wikimedia.org/wiki/Category:Hiroshima_in_ruins#mediaviewer/File:Hiroshima_Nov_1945_LTJG_Charles_E._Ahl_Jr..jpg
Daveahl (wikimedia commons) Licensed by CC BY-SA 4.0
<![if !vml]>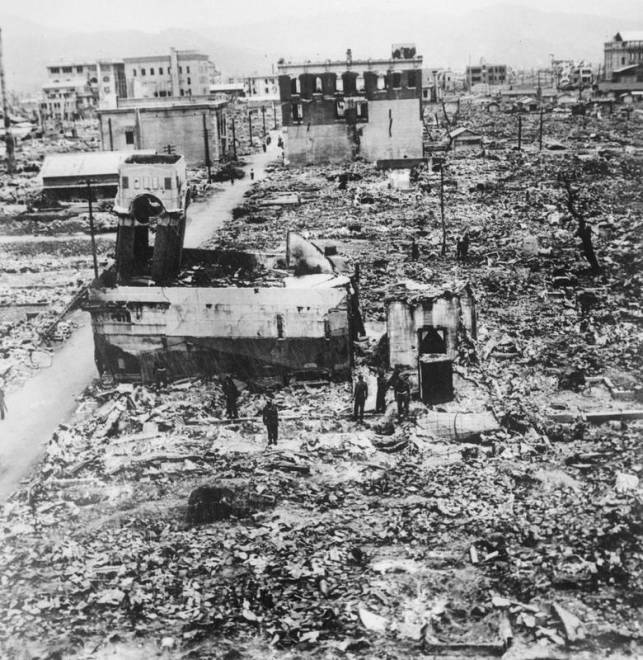 <![endif]>
Photo: No 9 Army Film & Photographic Unit
http://media.iwm.org.uk/iwm/mediaLib//36/media-36305/large.jpg. This is photograph IND 5196 from the collections of the Imperial War Museums
IWM Non Commercial License: http://www.iwm.org.uk/corporate/privacy-copyright/licence
<![if !vml]>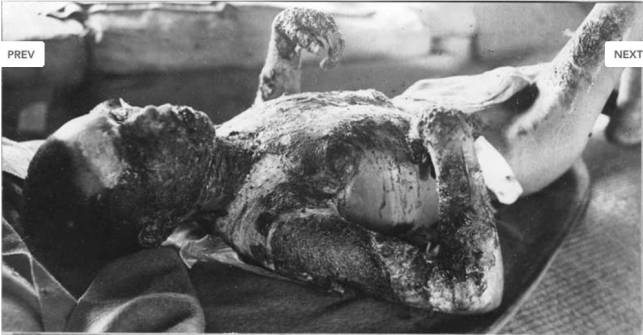 <![endif]>
Photo: Masami Onuka. Provided by Hiroshima Peace Memorial Museum
<![if !vml]>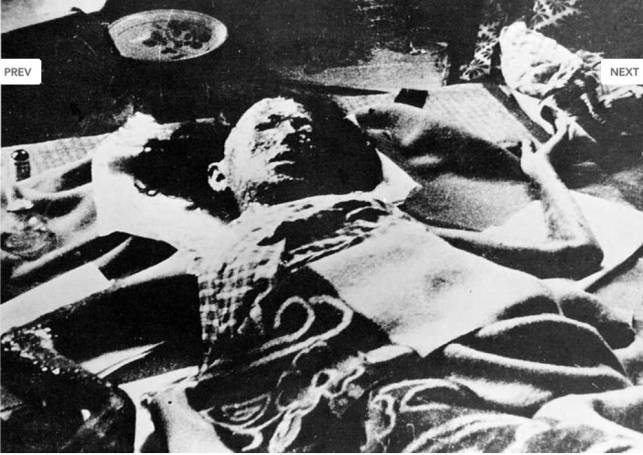 <![endif]>
Photo: Army Marine Headquarters. Provided by Hiroshima Peace Memorial Museum
<![if !vml]>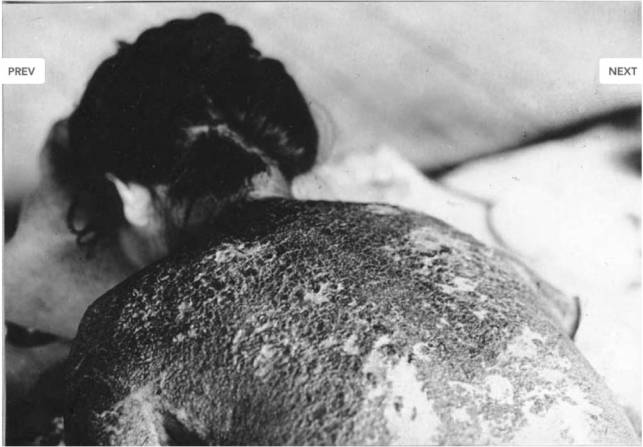 <![endif]>
Photo: Masami Onuka. Provided by Hiroshima Peace Memorial Museum
<![if !vml]>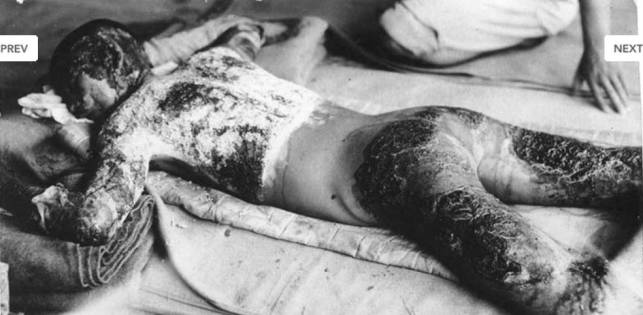 <![endif]>
Photo: Masami Onuka. Provided by Hiroshima Peace Memorial Museum
<![if !vml]>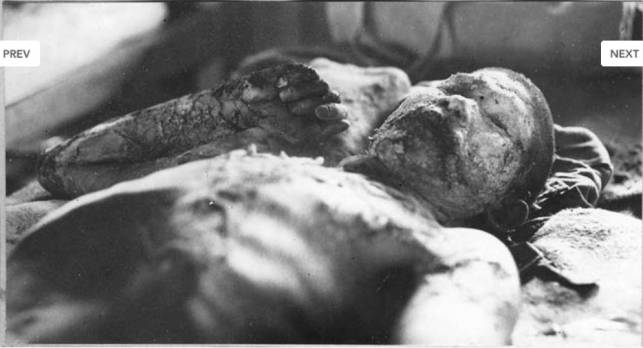 <![endif]>
Photo: Masami Onuka. Provided by Hiroshima Peace Memorial Museum
<![if !vml]>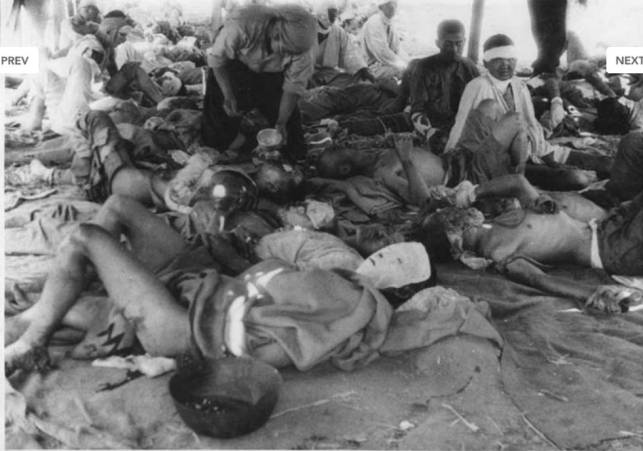 <![endif]>
Photo: Yotsugi Kawahara. Provided by Hiroshima Peace Memorial Museum
<![if !vml]>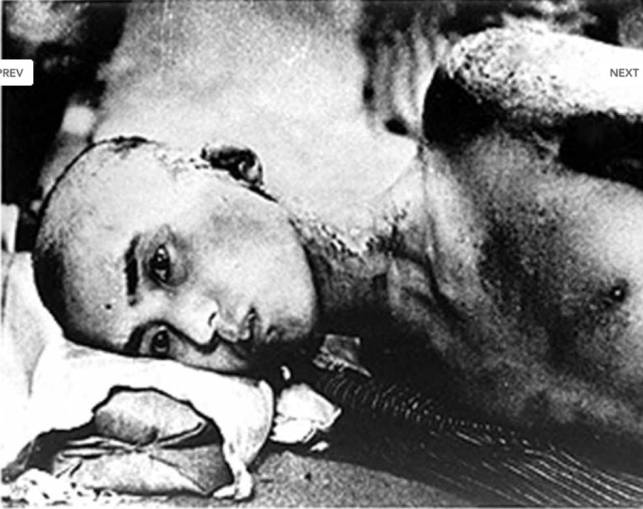 <![endif]>
Photo: Unknown
<![if !vml]>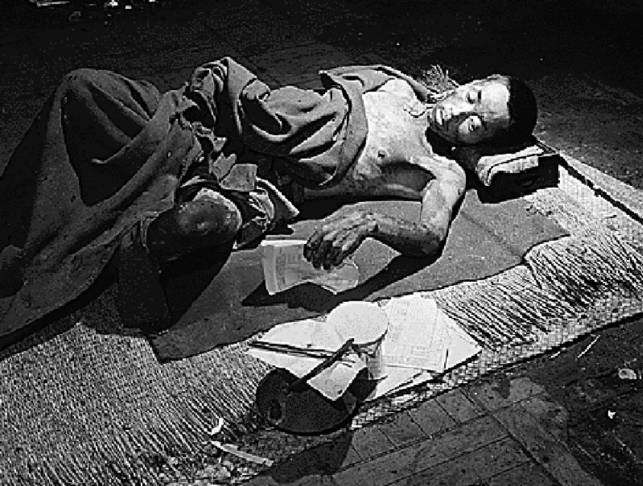 <![endif]>
Photo: Wayne Miller
<![if !vml]>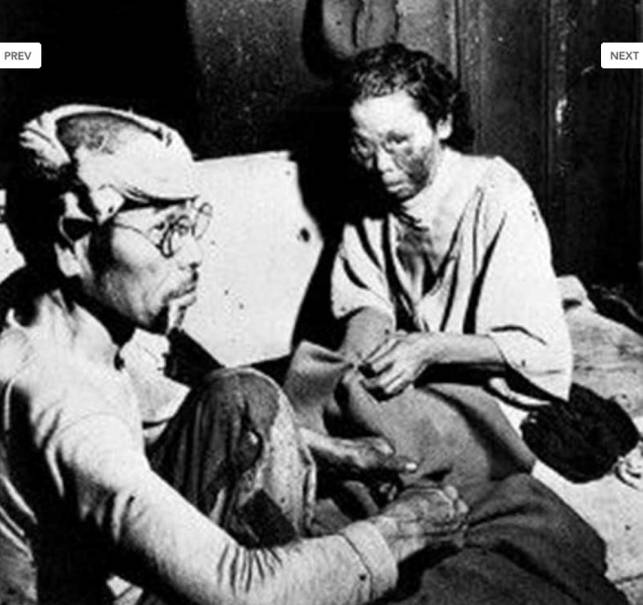 <![endif]>
Photo: Wayne Miller
<![if !vml]>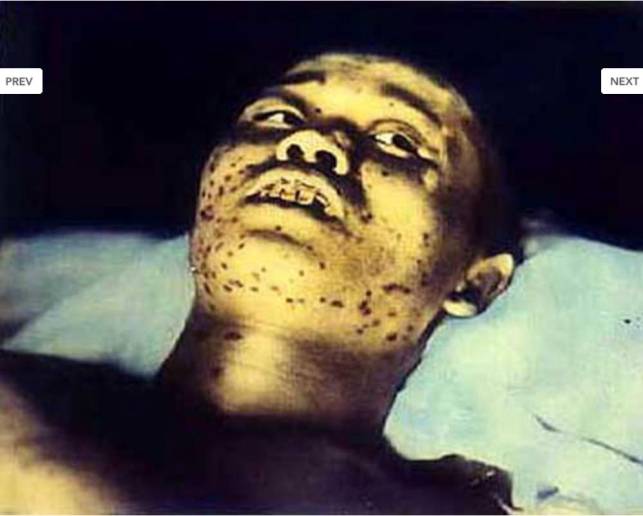 <![endif]>
Photo: US Army
Images of victims taken from / Fotos der Opfer aus: http://www.nucleardarkness.org/hiroshima/
–––––––––––––––––––––––––––––––––––––––––––––––––––––––––––––––––––––––––––––––––––––––––––––––––––
Evelyn Finger in "Die Zeit", September 4, 2014, p. 56
<![if !supportLineBreakNewLine]>
<![endif]>
<![if !supportEmptyParas]> <![endif]>
<![if !vml]>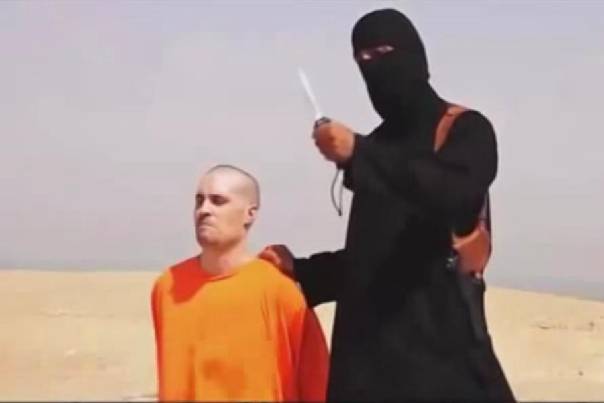 <![endif]>
The American photo journalist James Foley just before being executed by ISIS, August 2014
Der amerikanische Fotoreporter James Foley kurz vor seiner Hinrichtung durch die ISIS, August 2014
<![if !supportEmptyParas]> <![endif]>
<![if !supportEmptyParas]> <![endif]>
Evelyn Finger, writing in "Die Zeit" mainly about church and religion, and in this connection also about islamism, has wondered whether the terrible images of executions like mass crucifixions of Non-Muslims or the beheading of the American journalist James Foley, shown by the propaganda videos of the terrorist organization "Islamic State" should be reproduced at all. She writes:
<![if !supportEmptyParas]> <![endif]>
Look at these pictures!
(translated by Dietrich Klose, original in German below)
[...] Where there are no pictures, there is no story. This is the law of modern newspaper making. A war, of which there are no pictures, has not taken place. An expulsion we only hear of, cannot come to the front pages. Images authenticate what journalists report. Images show why something is an issue. [...]

Why should it be wrong to show the masked murderer with a raised knife next to Foley's succinct face, in a so-called still? James Foley very brave tried to assert his dignity. He saveds face in view of the tormentors. The following decapitation indeed made him a victim. But this act is degrading not for the victim but for the perpetrator. Not the photo of the act is degrading, but the act itself. The act, not the image, is the transgression of a taboo [...]

So why should we hide just the victim's face? Some colleagues now tell that beheadings as well as rape would not just "degrade", but "dishonor" the victims. Is that true? The victims, by being forced to to endure powerlessness, in fact are humiliated and tortured. But the enduring of violence is a dishonor only from the perspective of power. From the perspective of peacefulness man must not be ashamed of his suffering, but at the most for violence. We now for 2000 years see this knowledge in the image of Jesus Christ. [...] If we now add the pixelization of the victim to the disguise of Foley's murderer, this is not just false modesty, but also disguise of suffering.

Perhaps exactly that's the matter: Are we afraid of the grisly reality? [...] The editors do not want to scare off their readers by too much of bloody reality. So they like to show reserved photos: not the horror of war, but the drama. Something distant, cleared. Will that be in the interest of ther victims? [...]

There are colleagues who say we should not show the images of crucifixions in Iraq, but rather describe them. But language however is abstract. As Wittgenstein says: "The limits of our language are the limits of your world". But where language cannot correspond to the world, it depends on the gesture of showing, on the evidence of the images. They are the signature of modern communication, the means of expression of our time. [...]
––––––––––––––––––––––––––––––––––––––––––––––––––––––––––––––––––––––––––––––––––––––––––––––––––
Evelyn Finger in "Die Zeit", 4. September 2014, S. 56
Evelyn Finger, die in der "Zeit" vor allem über religiöse Fragen und hierbei auch über den Islamismus schreibt, hat sich gefragt, ob man die furchtbaren Bilder aus den Propagandavideos der Terrororganisation "Islamischer Staat", die Hinrichtungen wie Massenkreuzigungen von Nicht-Muslimen oder die Enthauptung des amerikanischen Journalisten James Foley zeigen, überhaupt wiedergeben sollte. Sie schreibt:
Schaut auf diese Bilder!
[…] Wo es keine Bilder gibt, da gibt es keine Geschichte. Das ist das Gesetz des modernen Zeitungsmachens. Ein Krieg, von dem es keine Fotos gibt, hat nicht stattgefunden. Eine Vertreibung, von der wir nur hören, schafft es nicht auf die vorderen Seiten. Bilder beglaubigen, was Journalisten berichten. Bilder zeigen, warum ein Thema relevant ist. […]
Warum sollte es falsch sein, in einem sogenannten still, einem Standbild, den vermummten Mörder mit erhobenem Messer zu zeigen und daneben Foleys gefasstes Gesicht? James Foley bemühte sich ungemein tapfer um Haltung. Er wahrte sein Gesicht angesichts der Peiniger. Die nachfolgende Enthauptung machte ihn zwar zum Opfer. Doch entwürdigend ist die Tat nicht für das Opfer, sondern für den Täter. Entwürdigend ist auch nicht das Foto der Tat, sondern die Tat selbst. Sie, nicht das Bild, ist die Überschreitung eines Tabus […]
Wieso also sollen wir ausgerechnet das Gesicht des Opfers verstecken? Manche Kollegen sagen jetzt, Enthauptungen ebenso wie Vergewaltigungen würden die Opfer nicht nur "entwürdigen", sondern "entehren". Stimmt das? Die Opfer, indem sie Ohnmacht ertragen müssen, werden zwar gedemütigt und gequält. Doch das Erleiden von Gewalt ist eine Entehrung nur aus der Perspektive der Macht. Aus der Perspektive der Friedfertigkeit muss der Mensch sich nicht schämen für sein Leid, sondern allenfalls für Gewalt. Diese Erkenntnis sehen wir nun seit 2000 Jahren im Bild Jesu Christi. […] Wenn wir jetzt die Vermummung von Foleys Mörder durch eine Verpixelung des Opfers ergänzen, ist das nicht nur falsche Scham, sondern auch eine Verhüllung des Leidens.
Geht es vielleicht genau darum: Haben wir Angst vor der grausigen Realität? […] Die Redaktionen wollen ihre Leser lieber nicht verschrecken durch zuviel blutige Realität. So zeigen sie gern distanzierte Fotos: nicht das Grauen des Krieges, sondern das Drama. Etwas Distanziertes, Geschöntes. Ist das nun im Sinne der Opfer? […]
Es gibt Kollegen, die sagen, wir sollten die Bilder von Kreuzigungen im Irak nicht zeigen, sondern lieber beschreiben. Doch die Sprache ist nun einmal abstrakt. Wie Wittgenstein sagt: "Die Grenzen unserer Sprache sind die Grenzen deiner Welt". Wo aber die Sprache der Welt nicht gerecht wird, kommt es auf den Gestus des Zeigens an, auf die Evidenz der Bilder. Sie sind die Signatur der modernen Kommunikation, die Ausdrucksmittel unserer Zeit. […]
Siehe dazu auch http://www.pro-medienmagazin.de/journalismus/detailansicht/aktuell/is-propaganda-zeigen-89310/
––––––––––––––––––––––––––––––––––––––––––––––––––––––––––––––––
<![if !supportEmptyParas]> <![endif]>
The War Photo No One Would Publish, The Atlantic, Aug. 8, 2014
by Torie Rose DeGhett
<![if !supportEmptyParas]> <![endif]>
Das Kriegsfoto das niemand veröffentlichen wollte – The Atlantic, 8. Aug. 2014
von Torie Rose DeGhett
<![if !supportEmptyParas]> <![endif]>
Some have argued that showing bloodshed and trauma repeatedly and sensationally can dull emotional understanding. But never showing these images in the first place guarantees that such an understanding will never develop. […] Photos like Jarecke's not only show that bombs drop on real people; they also make the public feel accountable.
<![if !supportEmptyParas]> <![endif]>
Manche haben argumentiert, dass wiederholtes und aufsehenerregendes Zeigen von Blutvergießen und Trauma das emotionale Verständnis abstumpfen kann. Doch diese Bilder nie zu zeigen garantiert an erster Stelle, dass sich ein solches Verständnis nie entwickeln wird. […] Fotos wie die von Jarecke zeigen nicht nur, dass Bomben auf wirkliche Menschen fallen, sondern sie machen die Betrachter auch verantwortlich.
<![if !supportEmptyParas]> <![endif]>
http://www.theatlantic.com/features/archive/2014/08/the-war-photo-no-one-would-publish/375762/
<![if !supportEmptyParas]> <![endif]>