<![if !supportEmptyParas]> <![endif]>
Saudi air raid at Hajeh, May 7, 2015
<![if !supportEmptyParas]> <![endif]>
Saudischer Luftschlag auf Hajeh, 7. Mai 2015
<![if !supportEmptyParas]> <![endif]>
<![if !supportEmptyParas]> <![endif]>
A family was extinguished. 13 people were killed, only two boys survived injured
<![if !supportEmptyParas]> <![endif]>
Eine Familie wurde ausgelöscht. 13 Menschen wurden getötet, nur zwei Jungen überlebten verletzt
<![if !supportEmptyParas]> <![endif]>
<![if !supportEmptyParas]> <![endif]>
<![if !vml]>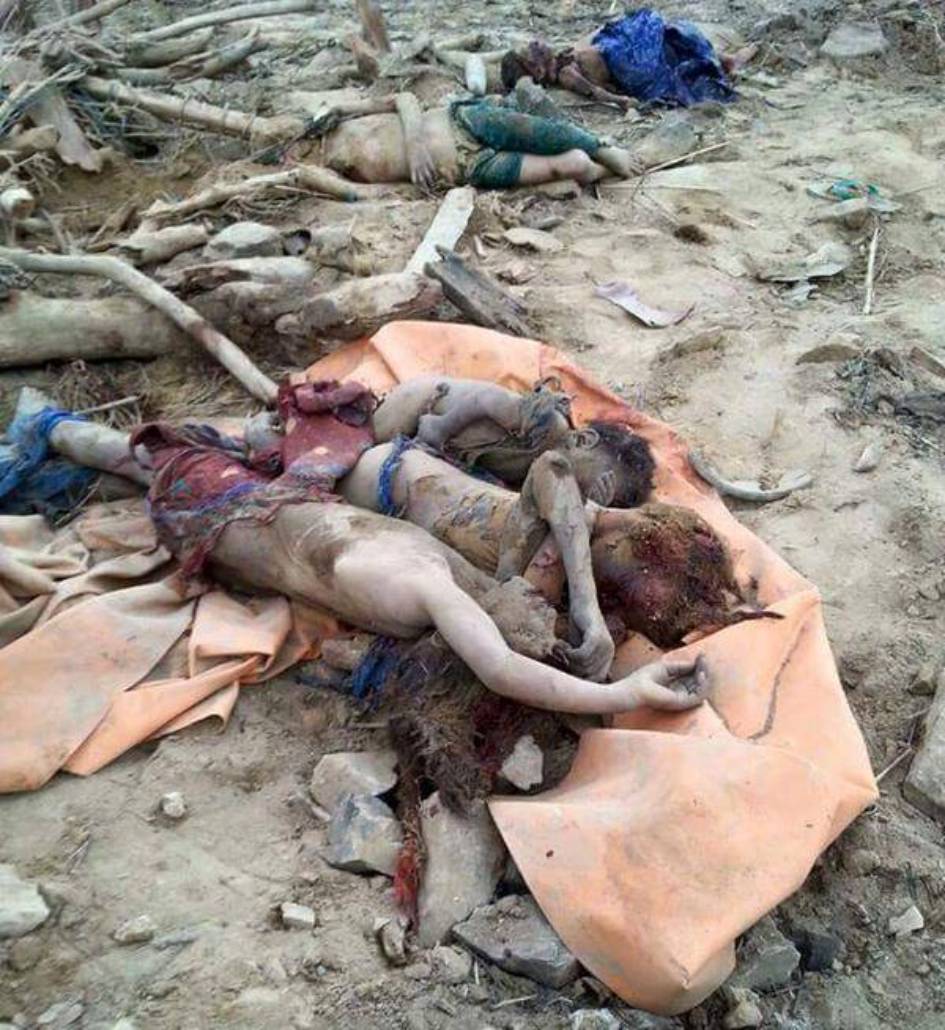 <![endif]>
https://twitter.com/Fatikr/status/596416546286669824 = http://www.21sept.com/?p=2544
<![if !supportEmptyParas]> <![endif]>
<![if !vml]>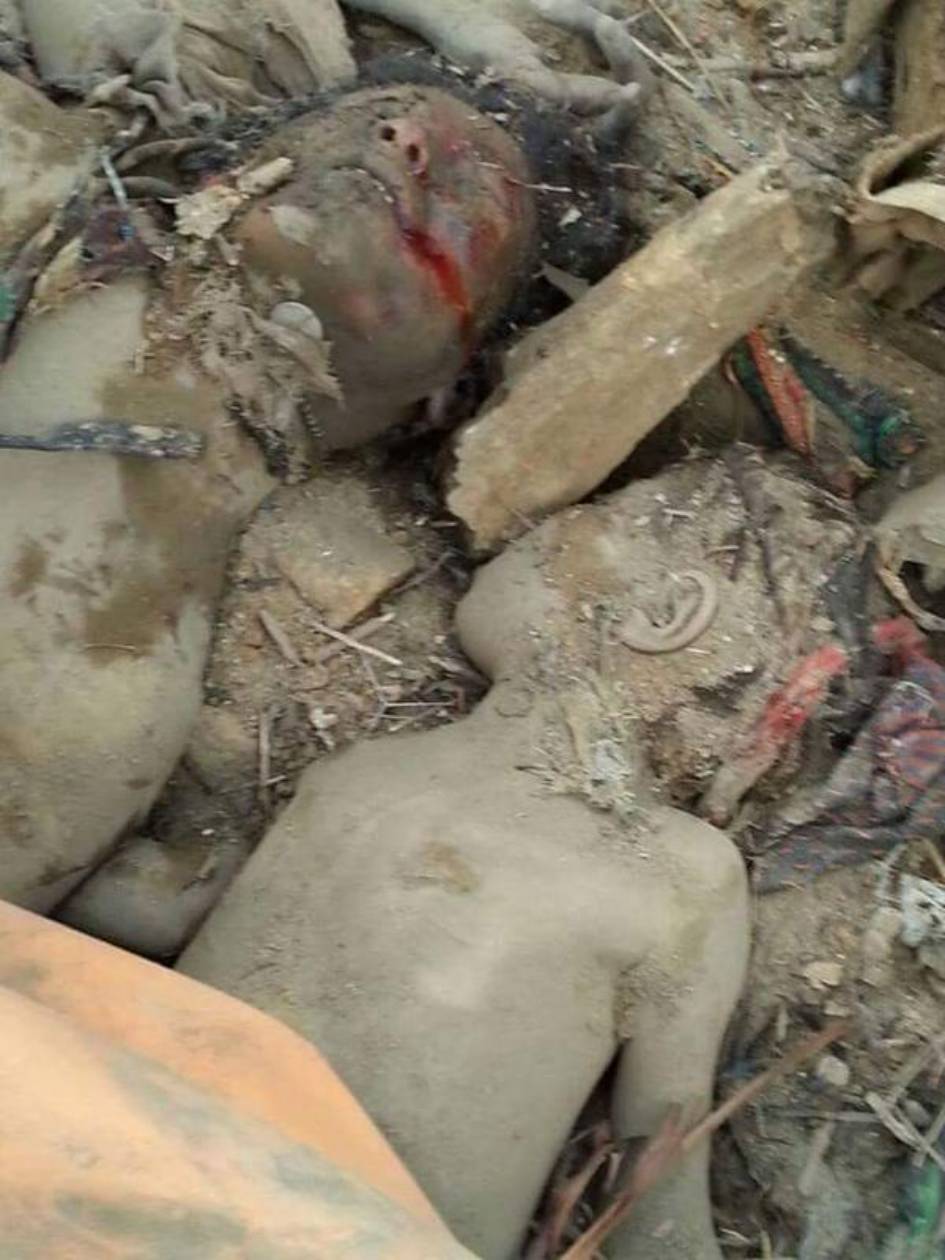 <![endif]>
https://twitter.com/salaahezzi/status/596461284305932289 = https://twitter.com/Lady_Afrah/status/596684850309963776
<![if !supportEmptyParas]> <![endif]>
<![if !vml]>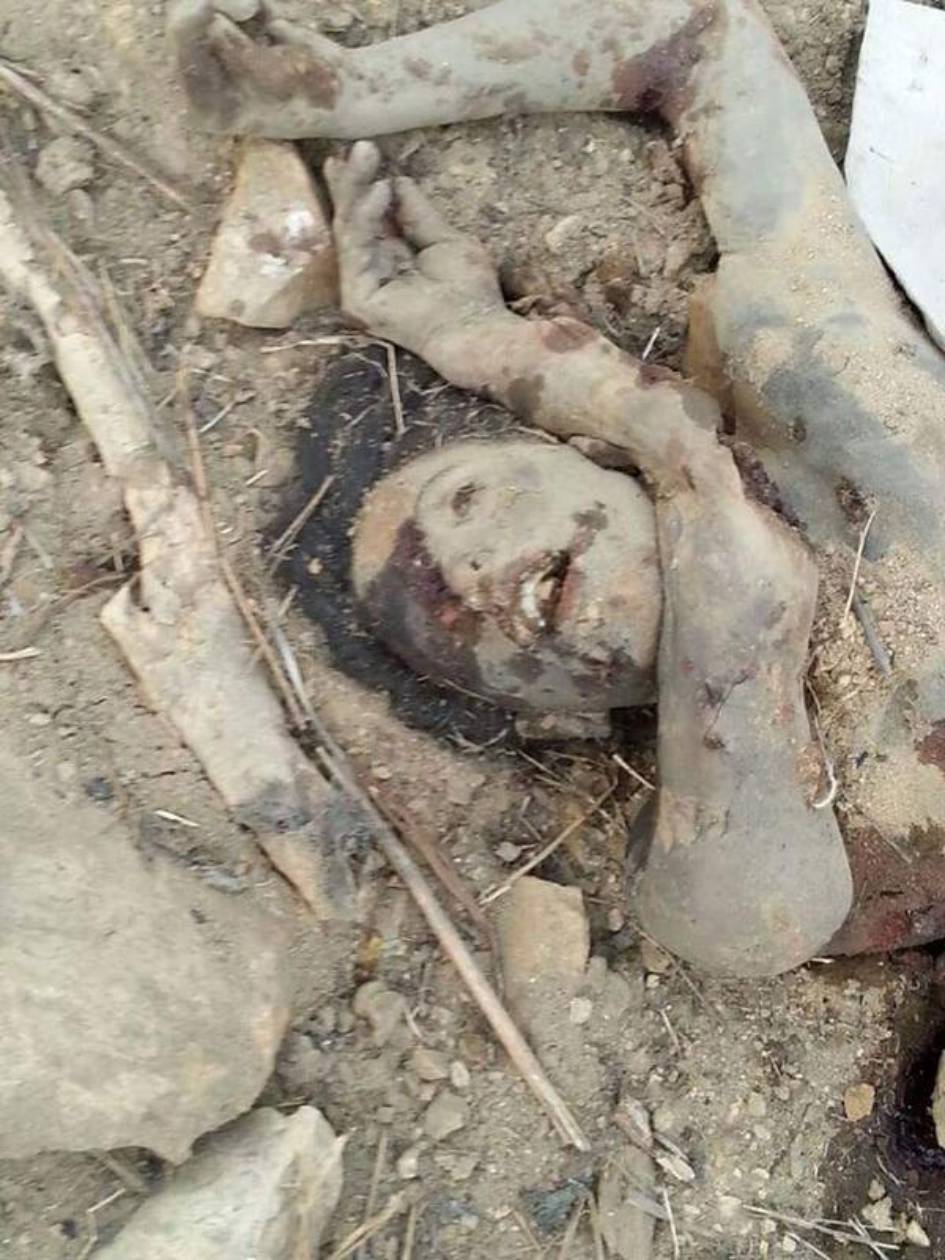 <![endif]>
https://twitter.com/salaahezzi/status/596461284305932289
<![if !supportEmptyParas]> <![endif]>
<![if !vml]>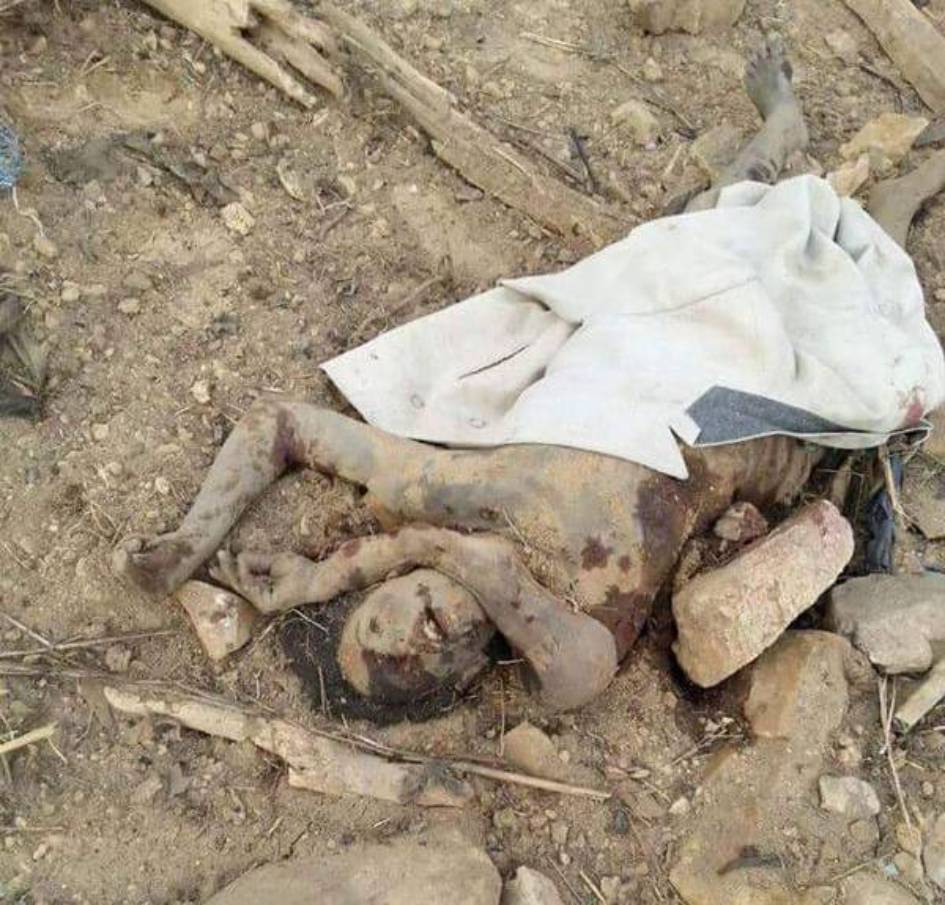 <![endif]>
https://twitter.com/salaahezzi/status/596461284305932289
<![if !supportEmptyParas]> <![endif]>
<![if !vml]>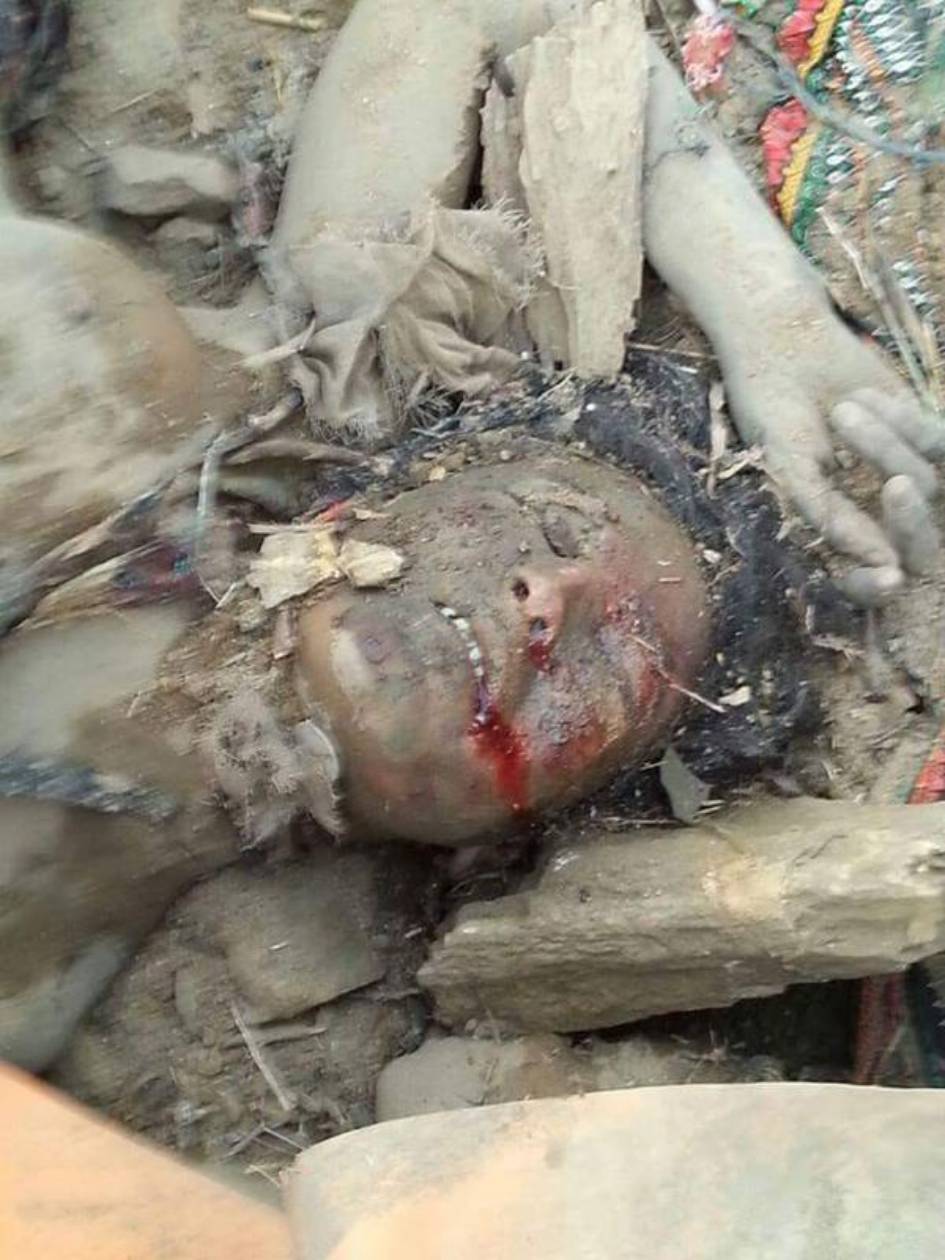 <![endif]>
https://twitter.com/salaahezzi/status/596461284305932289
<![if !supportEmptyParas]> <![endif]>
<![if !vml]>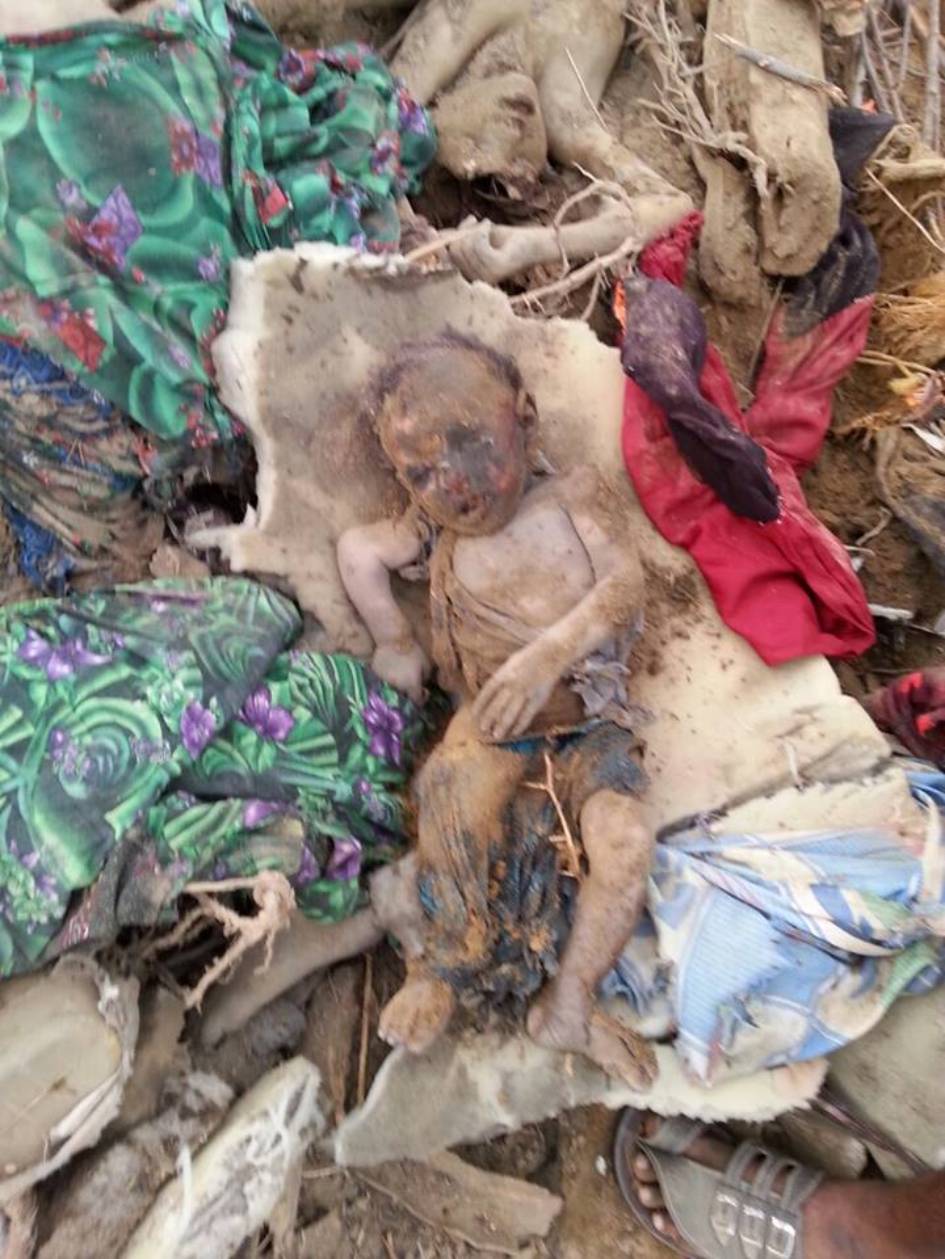 <![endif]>
<![if !supportEmptyParas]> <![endif]>
<![if !vml]>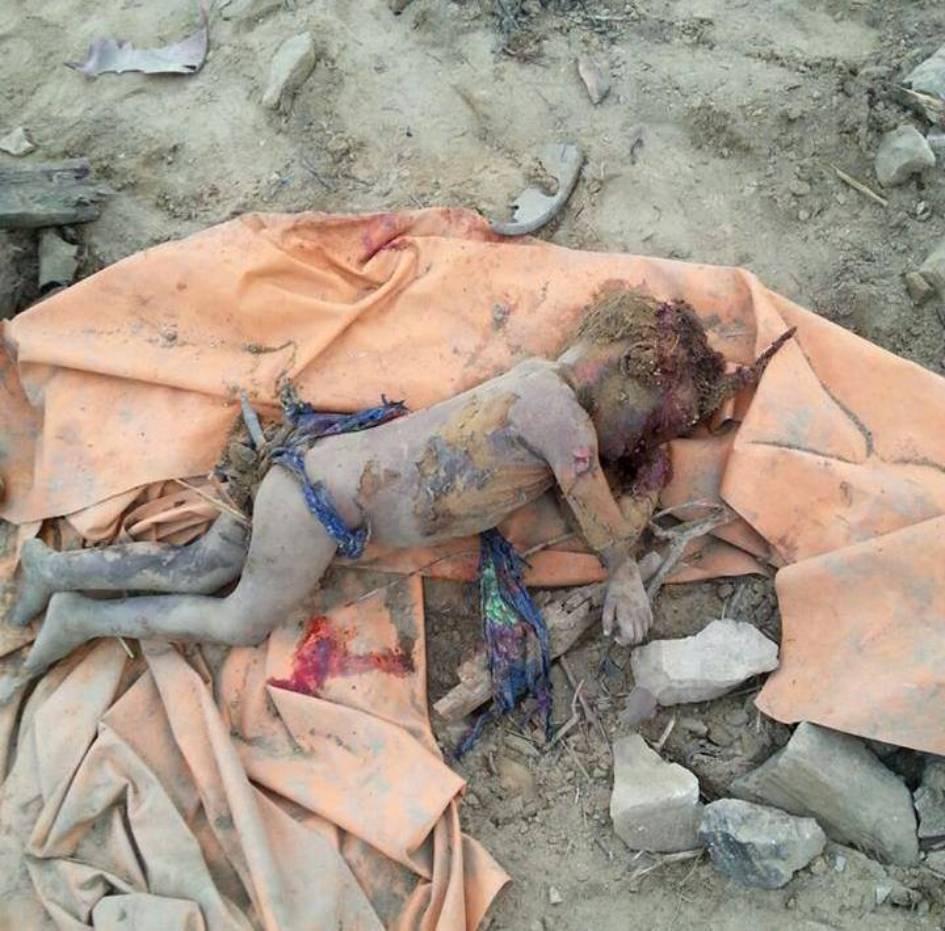 <![endif]>
<![if !supportEmptyParas]> <![endif]>
<![if !vml]>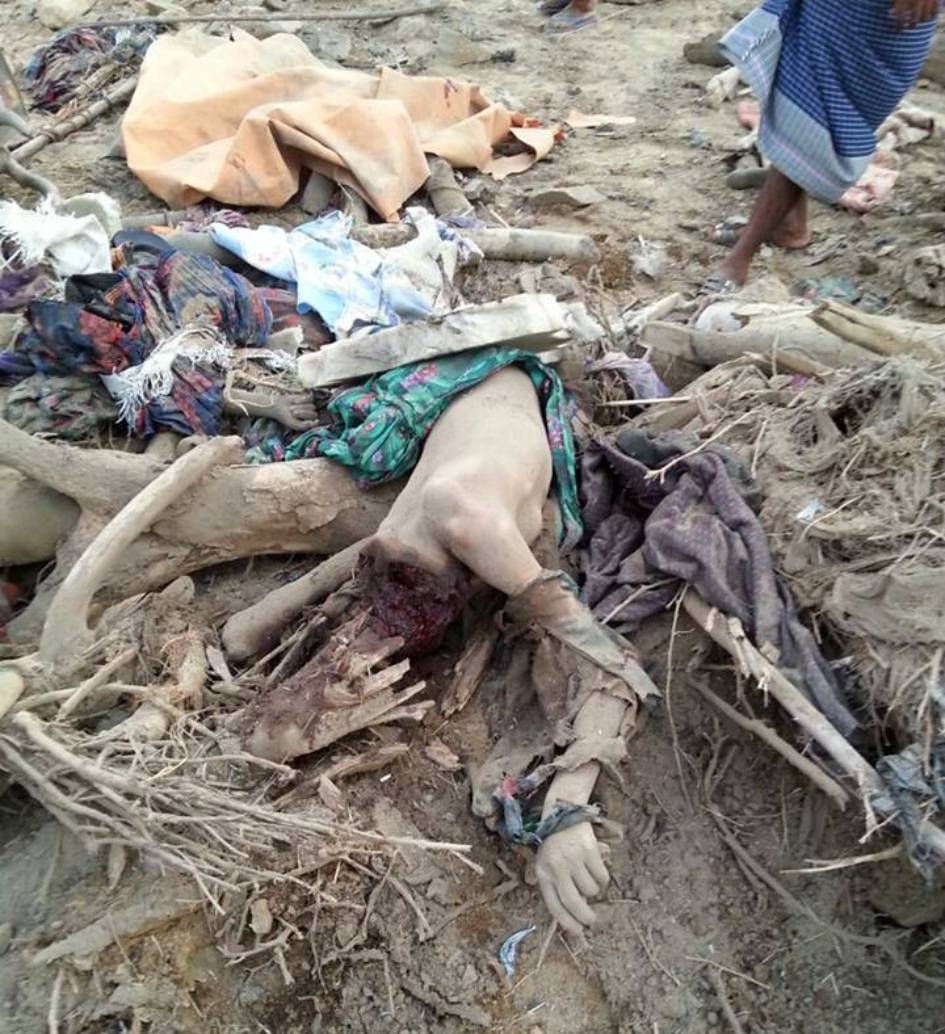 <![endif]>
http://www.21sept.com/?p=2544 = https://twitter.com/salaahezzi/status/596463333563236352
<![if !supportEmptyParas]> <![endif]>
<![if !vml]>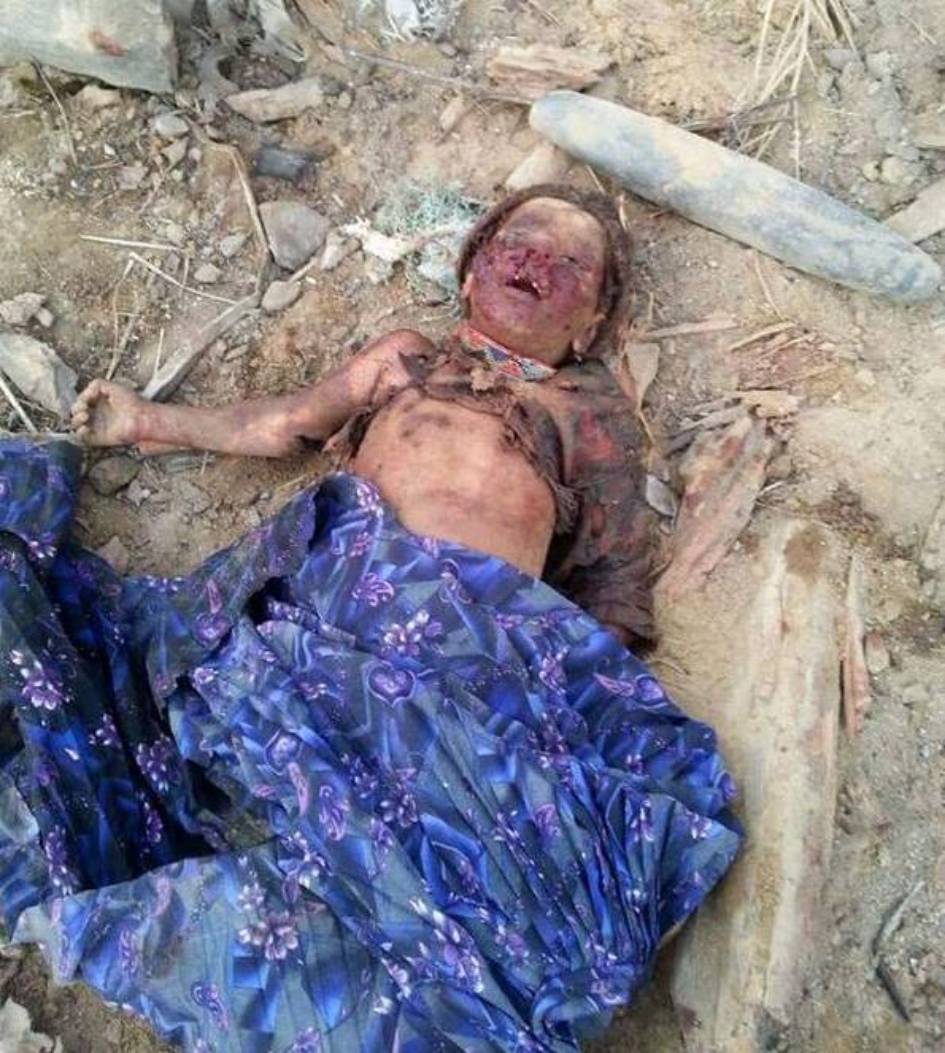 <![endif]>
https://twitter.com/Lady_Afrah/status/596689937807773696 = https://twitter.com/salaahezzi/status/596463333563236352
<![if !supportEmptyParas]> <![endif]>
<![if !vml]>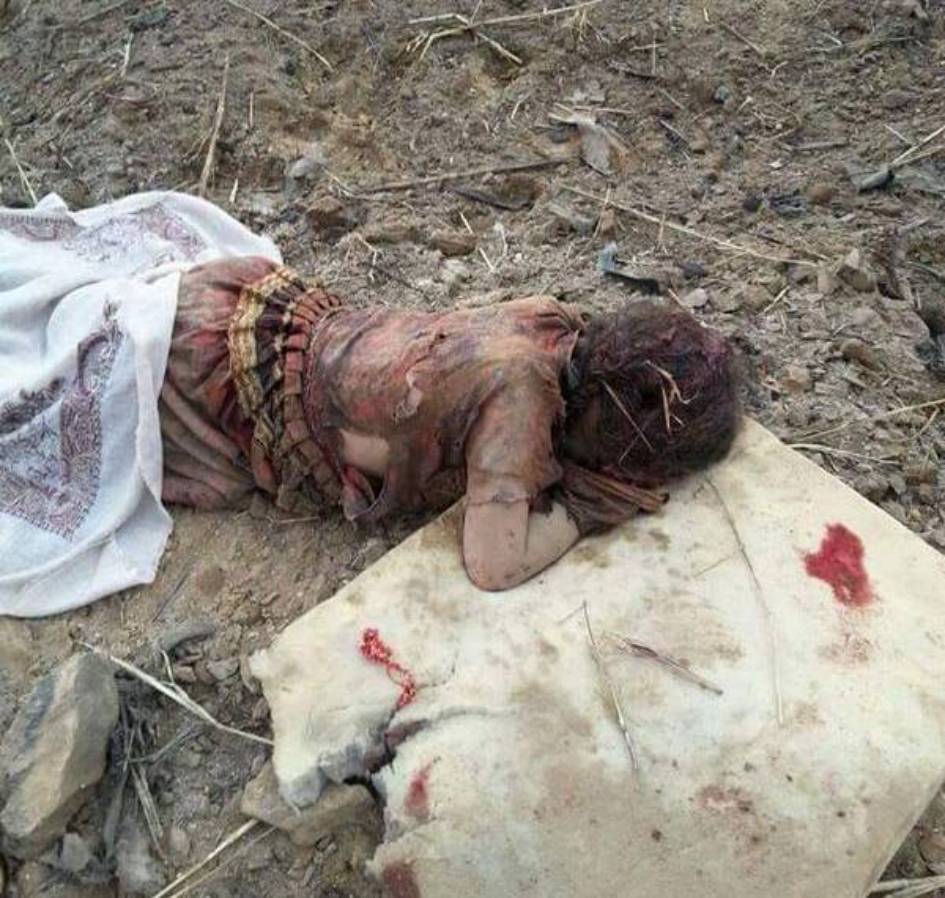 <![endif]>
https://twitter.com/salaahezzi/status/596463333563236352
<![if !supportEmptyParas]> <![endif]>
<![if !supportEmptyParas]> <![endif]>
Only two kids of that family survived  –  Nur zwei Kinder dieser Familie haben überlebt
<![if !supportEmptyParas]> <![endif]>
<![if !vml]>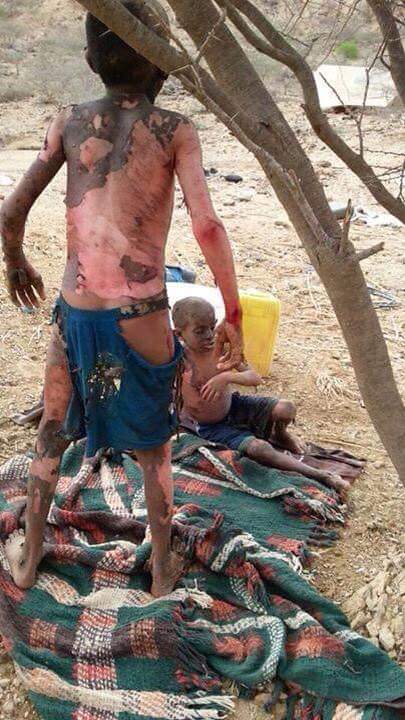 <![endif]> <![if !vml]>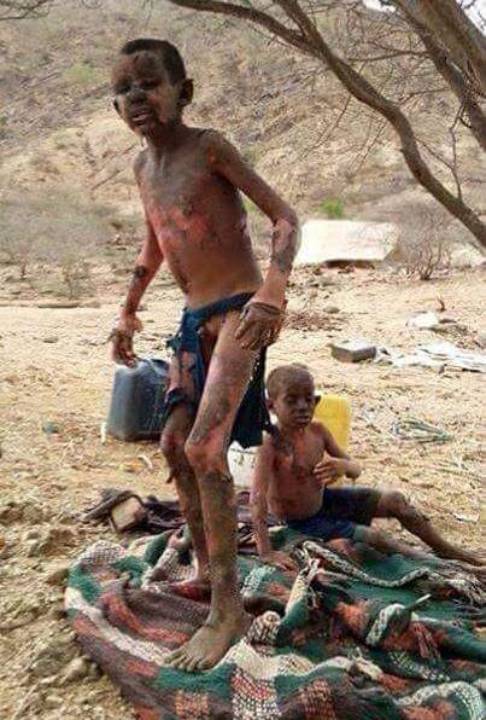 <![endif]>
https://twitter.com/mona403846/status/596492057046188032 = https://twitter.com/Lady_Afrah/status/596689937807773696 = https://twitter.com/salaahezzi/status/596462478105575424
<![if !supportEmptyParas]> <![endif]>
<![if !vml]>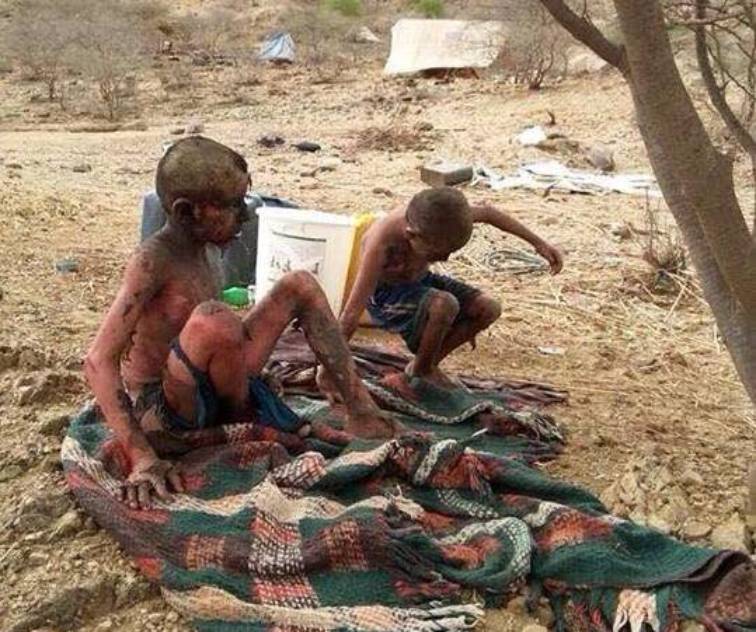 <![endif]>
https://twitter.com/narrabyee/status/596630288215617537
<![if !supportEmptyParas]> <![endif]>
May, 16: These boys have died  –  16. Mai: Diese Jungen sind gestorben
https://twitter.com/HussainBukhaiti/status/599679659798847488
<![if !supportEmptyParas]> <![endif]>
<![if !supportEmptyParas]> <![endif]>
Looking at the photos of the corpses and of these boys when still alive, I wonder: What had happened to them all? They were somewhere in the countryside when it happened. No building, no car etc. was burning around them. What a strange colour do the skins of the corpses have? What has burnt the skin of these two boys? Why they dies a few days later? Why the textiles next to the corpses look nearly uneffected? There is the suspicion that phosphoric bombs or napalm had been used. Who has sold these things to the Saudis? The Americans, or the Europeans?
<![if !supportEmptyParas]> <![endif]>
Wenn ich mir die Fotos der Toten und der noch lebenden zwei Jungen ansehe, dann frage ich mich: Was genau ist mit ihnen allen passiert? Sie waren irgendwo in freier Natur, als es passierte. Kein Gebäude, kein Auto usw. brannte um sie herum. Was für eine seltsame Farbe hat die Haut der Leichen? Was hat die Haut der beiden Jungen verbrannt? Warum sind sie nach ein paar Tagen gestorben? Warum sehen die Textilien bei den Leichen fast völlig unversehrt aus? Es gibt den Verdacht, dass Phosphor- oder Napalmbomben verwendet wurden. Wer hat solche Sachen an die Saudis verkauft? Die Amerikaner oder die Europäer?
<![if !supportEmptyParas]> <![endif]>
<![if !supportEmptyParas]> <![endif]>